After time management and hidden object games, April sheds light on a beautifully quirky simulation game. Put your strategic wits to work and join a literally huge adventure in a minuscule world! Brownies is all about the story, about amazingly cute characters and about action, tons of action. For all the lovers of a good story and great strategy; don't miss out on this one!
About Brownies
Genre: Action/Simulation
A fruitless visit to grandma ends in a magically absurd adventure. The whole family decides to go for a nice day out and surprise grandma with a family get together. But instead of finding grandma, you find an empty house and a hot pot of tea on the table. You all decide to take a seat, relax with a cup of tea and wait to surprise grandma. She couldn't have gone far, or so you think as you take your first sip…
Before you know it, you wake up in an enchanting world. Everything seems bigger, or is it that you seem smaller? Just when you start to panic, a friendly creature appears. It's a Brownie! He'll gladly assist you in finding your family, but this won't be an easy task. Your grandma might be further away than you think, with tons of challenges ahead and the friendly Brownies needing some well-deserved help with their own troubles too. You're amazing adventure is just beginning…
For me, this game is all about the story. Your first encounter with the game is an introduction to the adventure that lies ahead. You meet the family, visit grandma's house and discover she's not home. From that moment on there's no turning back; you're in it for the long run! The story evolves with every level you play and each dialogue gives further depth to this enchanting tale. It really is so much fun!
Not long after this introduction you wake up in the magical world of the Brownies. The graphics don't look incredibly advanced, but they do have a certain charm and the concept definitely makes up for this. Imagine you've been shrunk to the size of an ant, and you have to navigate your way around this new oversized world! Well done in my opinion, but for me this could have been topped with improved graphics.
In the world of the Brownies, you soon get to meet lots of these funny little creatures. Each Brownie has a distinct cute personality all of their own. In fact they're so cute, you find yourself wishing these funny little fellows would exist in the real world! All of this makes for an incredible experience within the game, and we haven't even considered the gameplay yet.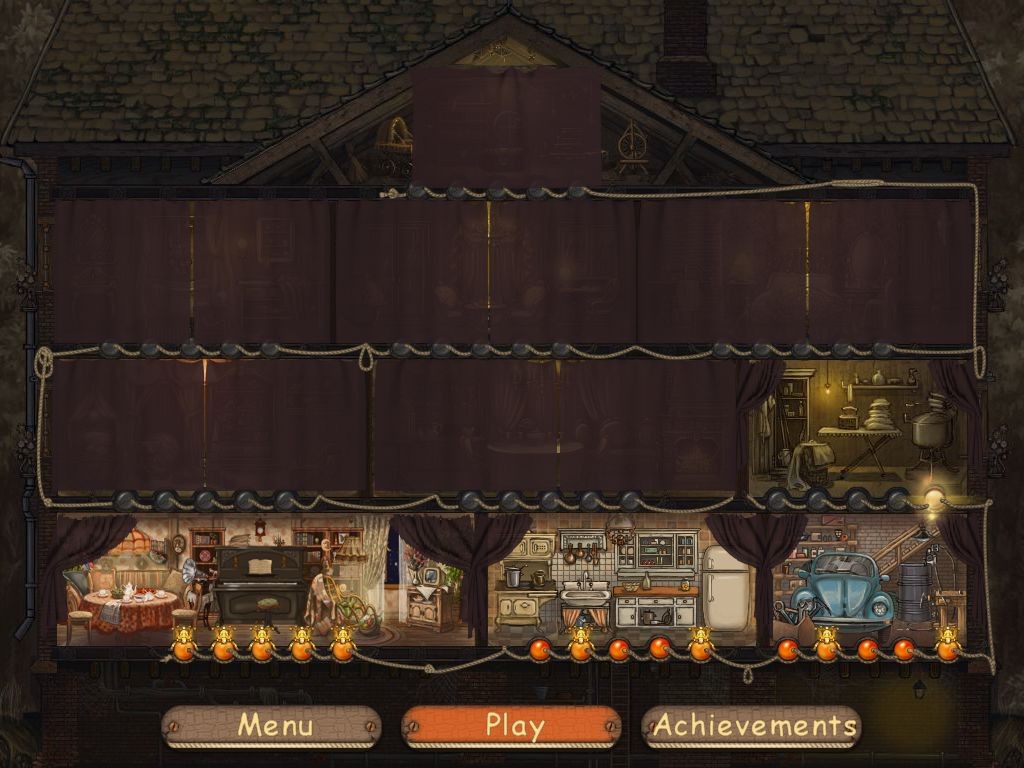 As the story evolves with every level, so does the gameplay. Challenges get harder, and your oversized plate is slowly but surely piled high with tasks to achieve. Luckily, (for me anyway) it takes sometime before it becomes truly challenging. After a slow introduction into the gameplay, you'll soon be scaring off trolls, gathering food, helping magical creatures, restoring destroyed paths and rebuilding houses and workplaces. Lots to think of, lots to do and meanwhile time's a-ticking! Because the introduction is rather slow paced, the gameplay suits beginners to this genre really well. For more experienced players, you'll want to move on past these easier levels quickly, and get to the really challenging stuff.
All in all, Brownies delivers a captivating story, filled with tons of fun gameplay. The further into the game you play, the less you want it to end. Instead of finding grandma and returning to the real world, you might as well stay there together with the Brownies and never ever leave!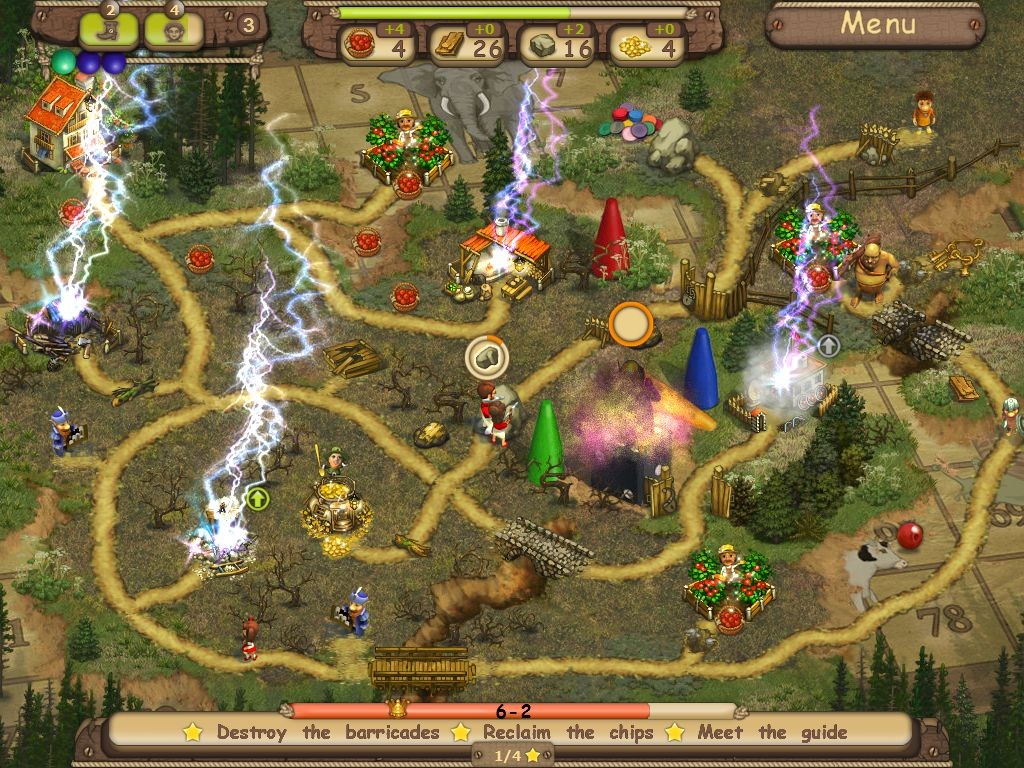 Are you ready for this quirky magical adventure? Play Brownies on GameHouse right away!
The verdict:
Storyline        ★★★★★ (The adventurous story builds with every level.)
Graphics        ★★★☆☆ (If you ever shrink to miniature proportions, you'd find this!)
Characters     ★★★★☆ (Love the Brownies! It's a shame they don't exist in real-life.)
Gameplay      ★★★☆☆ (As fun as a simulation game can be!)
Atmosphere  ★★★★☆ (The Brownies' quirky world is worth every single visit.)
Challenge       ★★★☆☆ (Easy in the beginning. The further you get, the harder it gets!)
Addictive        ★★★★☆ (You can't stop playing before you find granny, right?!)
Did you play the game already? And what did you think? Are you as excited as I am?
Play Brownies for yourself and share your opinion down here or on Facebook or Google+!