Storytelling is a beloved pastime many people enjoy during the holidays. Even the song The Most Wonderful Time of the Year mentions the impact of stories during Christmastime. Rest assured, dear bookworms—there's a perfect game for you! On our tenth day of 12 Days of Cheer & Play, we embrace the magic of digital storytelling by reliving your favorite stories in a whole new way, starting with…

A Christmas Carol
by Charles Dickens

A Christmas Carol is easily one of the most beloved holiday classics of all time. Charles Dickens' timeless story is brought to life like never before in Christmas Stories – A Christmas Carol. Ebenezer Scrooge has summoned you with an urgent request. And if it's from Scrooge, it must be important!
Interact with famous characters and embrace the historic atmosphere of London, England. Can you guide Scrooge to have a change of heart? Or will the holidays be ruined forever?
Play Christmas Stories – A Christmas Carol Platinum Edition

The Steadfast Tin Soldier
by Hans Christian Andersen

Hans Christian Andersen is the father of many famous fairy tales. Now the Tin Soldier gets a second chance in Christmas Stories – Hans Christian Andersen's Tin Soldier! Team up with a friendly Nutcracker and confront the Rat King in an epic retelling of the classic fairy tale.
In addition to hundreds of hidden objects to find, you'll also have the opportunity to play bonus games, unlock beautiful screensavers, and collect presents full of surprises! What fate awaits the dear Tin Soldier?
Play Christmas Stories – Hans Christian Andersen's Tin Soldier

Puss in Boots
by Charles Perrault (and others)

Why would anyone want to stop Christmas from coming? This is the age-old question the heroic Christmas kitten Puss in Boots is determined to solve! Christmas Stories – Puss in Boots embarks on a thrilling holiday Hidden Object adventure for the entire family. Can Puss uncover the answer with your help?
As an added bonus, this game includes an extra chapter, a Secret Room with unique challenges, morphing objects, a strategy guide, and more!
Play Christmas Stories – Puss in Boots Platinum Edition

The Gift of the Magi
by O. Henry

This classic tale of the wisest gifts rings especially true this Christmas. Christmas Stories – The Gift of the Magi tasks you with finding hidden objects and performing good deeds to help families in need. But the story doesn't stop there—an evil Christmas spirit is determined to remove "happy" from the holidays. You'll need to seek out the help of beloved literary characters if you hope to save Christmas!
Complete a wondrous collection of holiday treasures in the virtual retelling of this classic short story. What gift will you take away from this game?
Play Christmas Stories – The Gift of the Magi Collector's Edition

Alice's Adventures in Wonderland
by Lewis Carroll

One of the most renowned stories of all time, Christmas Stories – Alice's Adventures brings a new sense of wonder to Lewis Carroll's fantastical Alice in Wonderland. In this reimagined version of the literary classic, the White Rabbit returns with dire news: The Christmas spirit is vanishing! Meet familiar faces and reunite with the beloved characters of Wonderland.
Unlock achievements and delightful extras, including another classic tale in the Collector's Edition bonus chapter. Can you harness the magic of this enchanting holiday Hidden Object adventure?
Play Christmas Stories – Alice's Adventures Collector's Edition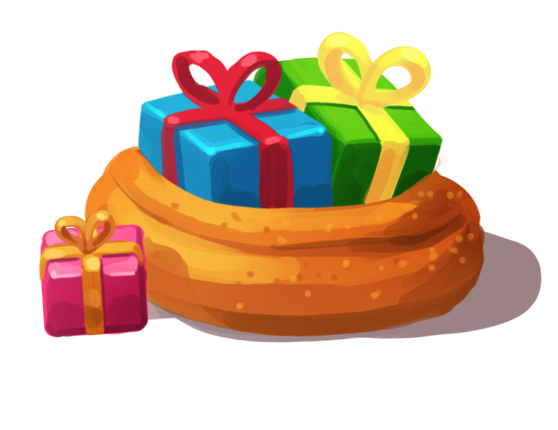 Play Them All for Only $10.99🎄
Play all the Christmas Stories games in this feature for only $10.99 when you become a GameHouse Member. Plus, you'll also get unlimited access to our entire library of over 2,500 games! Be the first to play new GameHouse Premiere exclusives when they launch and enjoy all your games with no ads and no time limits.
Our games are something we want our players to be able to count on. Learn more about how the GameHouse team is continuing to bring you the games you love – from our homes to yours.

---
Join the Conversation!
What did you think of this 12 Days of Cheer & Play feature? Tweet #12DaysofPlay and let us know on Twitter!
Spread the good cheer! Share this feature by clicking one of the social media buttons below.
---