Beat the scorching summer heat🥵 from the comfort of your air-conditioned home!😎 Enjoy endless hours of gaming fun as you immerse yourself in exciting summer-themed adventures.🌞
1. Delicious – Emily's Honeymoon Cruise Platinum Edition
Soaking up the sun on a cruise ship is the perfect way to relax and unwind this summer! It's also the perfect setting for a honeymoon – or is it?! Join our beloved Emily and Patrick as they set sail on their honeymoon in an exciting Time Management adventure where it's anything but smooth sailing.🛳️ This cruise is going to be choppy, so grab a life preserver and join the adventure today as you manage various locations and reunite with your favorite characters in Delicious – Emily's Honeymoon Cruise Platinum Edition!
2. Jewel Match Solitaire Summertime
Get ready for an unforgettable summer experience! Enjoy over 300 thrilling Solitaire levels as you explore new lands and unlock butterflies and birds to populate 5 breathtaking summer escapes.🏖️ Grab yourself a cold drink and dive into Jewel Match Solitaire Summertime!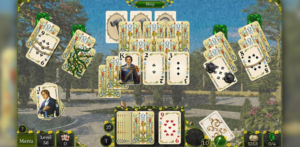 3. Season Marbles – Summer
Enjoy relaxing summer vibes in a colorful Match 3 game! Embrace the summer sun with cool challenges and create your own unique solutions in a marble-matching extravaganza. Chill music and colorful graphics bring both Match 2 and Match 3 game modes to life!🏝️ Kick back and relax all summer long with Season Marbles – Summer.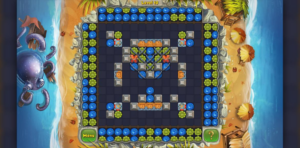 4. Summer Adventure – American Voyage 2
Start your summer vacation off right and experience the Americas like you've never seen them before!⛵ Embark on a trip across North and South America where you'll find colorful cities and take in amazing scenery. Find hidden objects, collect photos, and discover new treasures in Summer Adventure – American Voyage 2!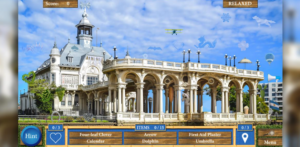 5. Fantasy Mosaics 22 – Summer Vacation
Who says that a summer vacation has to take place in the sun? Cool off with your favorite penguin family and join them on their well-earned "summer" vacation to the South Pole!?!❄️ Along the way, discover an extended color palette to enhance mosaic puzzles and have fun uncovering vibrant pixel art images. Beat the heat in Fantasy Mosaics 22 – Summer Vacation!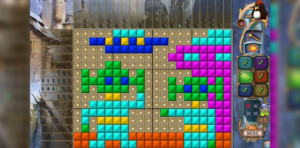 Claim Exclusive Access to Unlimited Summer Games and More!

With over 3,000 games available in the GameHouse library, there's no shortage of exciting games to explore! And with new games releasing every week, there's always something new to look forward to. Become a GameHouse Member today and gain unlimited access to our entire library of games with no ads or time limits. Plus, be the first to play new GameHouse Premiere exclusives. Start your gaming journey today and unlock endless entertainment possibilities!