Mike and Jill are back in Gardens Inc. 4 – Blooming Stars for a new and exciting adventure. Travel with the gardening guru power-couple as they traverse the globe, exploring the lushest locations around the world. There's more than flowers blooming, however – not only are Mike and Jill the stars of a new TV show, but proud parents-to-be! Can the two manage their gardens, ratings, and family all at once?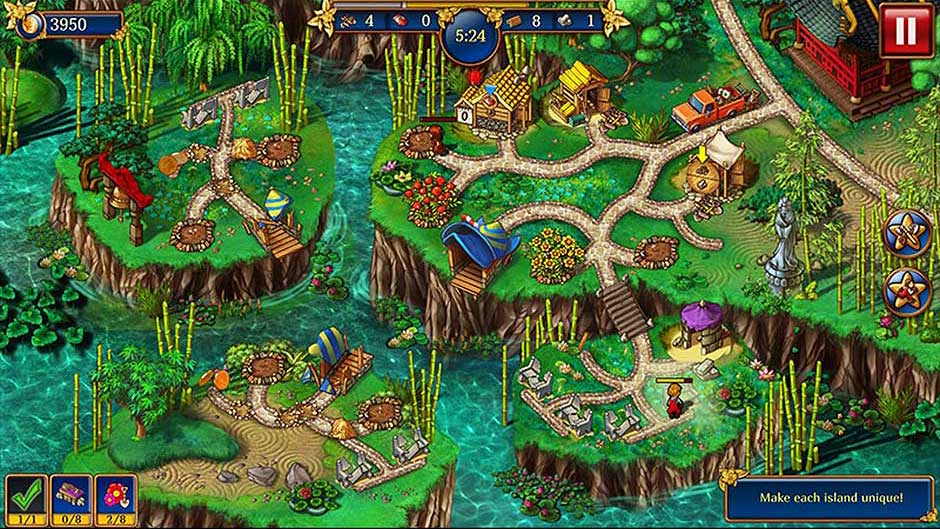 About the Game
Gardens Inc. 4 – Blooming Stars is a strategic time management game. It's up to you to control Mike, Jill, and their helpers as they take on a series of unique challenges. Clear obstacles, plant gardens, and overcome any challenge that stands in your way. The latest title in the franchise, Blooming Stars features 45 unique levels that will take you through the richest flora and fauna-filled locations Asia, Europe, North and South America, and Africa have to offer.
Now Available on Mobile Devices
Originally released on PC, we are proud to announce that Gardens Inc. 4 – Blooming Stars is now available on mobile platforms! Download the game today for Android on Google Play, or for the Apple iPhone or iPad via the App Store.
Tired of Pulling Weeds?
If you've already purchased the game and are feeling stuck, we have exactly the tools you need. Check out the Gardens Inc. 4 – Blooming Stars Walkthrough here on the GameHouse blog for level-by-level strategies, tips, tricks, treasure chest and mole locations, and more!