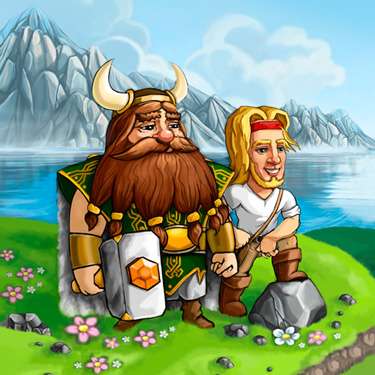 Viking Brothers
You can only play this game with:
Windows 10Windows 7Windows 8Windows 8.1Windows VistaWindows XP
Discover Viking Brothers, an exciting story of love and valour. Join two young brothers on their mission to save their kingdom.
Video & Screenshots
In Viking Brothers, an exciting resource management game, you need to save the Viking World.
Play Viking Brothers, an incredible resource management game! Savages have destroyed the Tree of Life and the land of Asgard with it. Two young Viking Brothers must eradicate the savages, restore the Tree of Life, and save the kingdom. Gather resources, rebuild towns and bridges, and clear the roads. Can you save the Viking world? Find out in Viking Brothers!
save the kingdom of Asgard in this challenging resource management game
rebuild bridges and towns, clear roads and rivers, and beat back savages
work your way through 50 exciting levels
interact with 14 different characters on your important mission