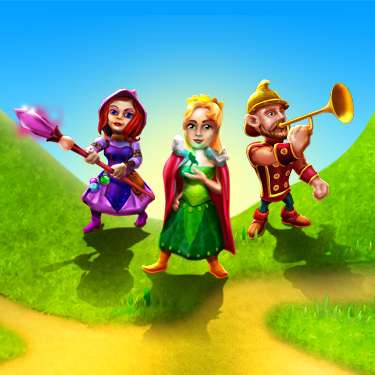 Gnomes Garden
You can only play this game with:
Windows 10Windows 7Windows 8Windows 8.1
Gnomes Garden tells the story of a daughter dedicated to saving her father. Restore the gardens and reunite the family!
Video & Screenshots
In Gnomes Garden, manage resources to help the princess restore the royal gardens and save her father!
Gnomes Garden combines great time and resource management with a moving storyline about a father and daughter who would do anything for one another. Keep sharp as you manage time and resources. Track your high scores. Unlock the full story as you progress through the levels. Have fun and keep sharp with Gnomes Garden!
solve your way through tons of great levels
challenge yourself to achieve a high score in every level
immerse yourself in a mission to help a daughter save her father
engage your mind in a great time management puzzle