Autumn is definitely our favorite season!
🍂
The first day of fall is signaled by Autumn Equinox which falls on the 22nd of September!🐿️
Soon we will start to see the leaves show a dazzling display of gold and crimson leaves
🍁
, pick the sweetest of apples 🍎 and pears🍐 and watch the dramatic dances of the migrating birds.🐦🐦🐦
While we feel the misty mornings, bake some delicious apple pies 🥧 and start to turn on the fireplace, we have some amazing recommendations for you to play!
🌾
Our Top 5 Farming games🌾
1. Farm Craft 2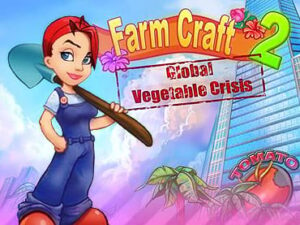 On a trip back home to her original farm, Ginger stumbles across experimental fruits and vegetables. What she discovers is a plot full of international intrigue that takes her around the world helping farmers. Dig into the charming fun of Farm Craft 2 – Global Vegetable Crisis, and save the world's farms from producing suspicious foods. Harvest quality healthy foods while investigating suspicious experimental produce.
2. Farm Frenzy Refreshed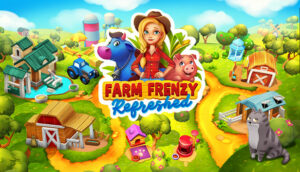 We all love the entire series of Farm Frenzy! There's something about collecting all the products and sending them to the markets that makes the game very engaging. Farm Frenzy Refreshed Collector's Edition brings the frenzy back to the farm! Cows, horses, chickens – oh my! Master your Time Management skills with 90 delightful levels and turn your humble homestead into a thriving agricultural business. Are you ready to get moo-ving?
3. Farm Tribe 2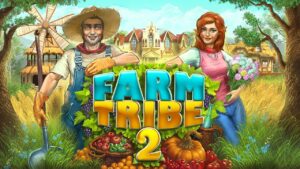 Play Farm Tribe 2, a fantastic farming sequel, and bring a wedding day to life under challenging circumstances. As a wedding gift, Annie's father presents her with a sprawling estate. Its current condition will require massive restoration though and she is already planning her special day. How can she possibly make all of it happen? Find out in Farm Tribe 2!
4. Farm Mania Hot Vacation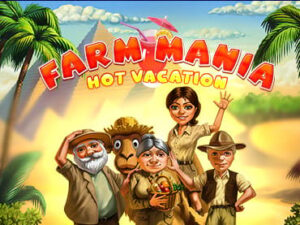 Join Anna and her grandparents in a farming challenge around the world with Farm Mania – Hot Vacation, an all-new adventure in the hit series. Anna is on vacation to visit some of the most wonderful places around the world. On her first stop, she learns about a farming contest featuring great prizes. Little do the organizers know that farming runs in Anna's blood.
5. Youda Farmer 3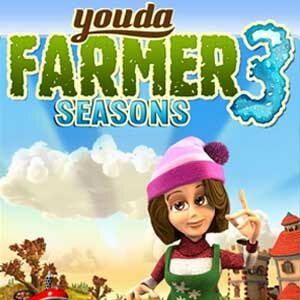 Clean up your farm and town after an overwhelming disaster in Farmer 3 – Seasons, a charming sequel to the hit delivery game. A cold and stormy winter night gets worse when you hear the sound of thunder striking again and again. A quick look around and a phone call from the mayor reveals that the town, and your farm, are in shambles. Now, the difficult task of rebuilding begins.