It's World Senior Citizen's Day. But seniors aren't old – they're classic! And in celebration of our wonderful classic players, we're revisiting 5 classic games that stood the test of time and are just as fun to play now as they were years ago. Let's get started with…!

1. Build-a-Lot 2 – Town of the Year
Time Management Game – HipSoft (2008)
Build-a-Lot 2 – Town of the Year originally launched in 2008 and set a solid foundation for strategic Time Management games. Build, buy, and flip houses in this fun real estate simulator. But the fun doesn't stop there – Construct parks, shopping areas, and even help mayors improve their towns for the better!
Play Build-a-Lot 2 – Town of the Year
What GameHouse Players Said:
"Build-A-Lot 1 was good, but I'm glad for the improvements in Build-A-Lot 2. More to do to build houses, plus the oil refineries, recycle centers and playgrounds. It's a challenge to get through all the levels at the top, but that's what makes it fun and good for replay! If you like Time Management games, the Build-A-Lot series is something different and fun."
2. Luxor 2 HD
Match 3 Game – Mumbo Jumbo (2006; remastered in 2013)
Luxor 2 HD brings the dazzling world of high definition to the beloved Luxor 2. This colorful marble shooting game took the world by storm. And it's still every bit as fun to play as it was 15 years ago! Wield your winged scarab and stop chains of colorful spheres from wreaking havoc. Play 88 spectacular levels as you work your way up from common farmhand to the throne of Egypt itself!
What GameHouse Players Said:
"I just love these games and this one lives up to the standard. While it is fast paced it also is a game I come to for taking everyday stress away. Keeps you on your toes and gets your total concentration. Hope you keep them coming — I have all the Luxor games and look forward to more. I'd recommend them to everyone. I'm a busy 70 yr old and play this game daily."
3. Rebound Infinity
Action Game – Reflexive Entertainment (2007)
Rebound Infinity is fast, fun, and just as addictive as it was when it debuted at GameHouse 13 years ago. Blast off on the ultimate brick-busting adventure with an adorable alien and trek across the galaxy! Featuring over 200 levels, new ships and ball designs, and an innovative recall feature, this is one timeless classic we love to revisit again and again.
What GameHouse Players Said:
"A brick-buster type game that takes it to the next level. I have all of the Rebound series, and it's a game you can play over and over again. Stunning graphics and the variety never bores you. If you haven't tried any of the Rebound games, ya gotta try them!"
4. Temple of Life – The Legend of the Four Elements Platinum Edition
Hidden Object Game – Evgeniy Osipa (2012)
Not all Hidden Object games age well, but Temple of Life – The Legend of the Four Elements is just as beautiful today as it was when it launched 8 years ago. Set off on an archaeological adventure to explore the tomb of King Tutankhamun. But the Egyptian tomb appears to be cursed! Can you reverse the effects and bring balance to the world and its elements?
Play Temple of Life – The Legend of the Four Elements Platinum Edition
What GameHouse Players Said:
"This game had all of the elements that I love in a game. Good story, great graphics and the right mix of hidden objects and puzzles. I may have mentioned this in other reviews before, but I just love having to search for objects that build upon each other. Best game of the year."
5. Jewel Quest Solitaire III
Card Game – iWin (2009)
What could be more timeless than archaeology? Jewel Quest Solitaire III brings a fresh dose of adventure to classic Solitaire. A mysterious tablet leaves clues to an ancient civilization. But it seems a dangerous gang of thugs is also on the lookout for its secrets! Choose from two great game modes spanning 100 thrilling levels and solve the intriguing mystery!


Play Jewel Quest Solitaire III
What GameHouse Players Said:
"I found this game very interesting and fun. It requires some strategy thinking and the fact that you have more than 4 "suits" makes it even more challenging. Having the mini-games included along with the storyline makes it even more fun. It never gets boring. I would highly recommend this game."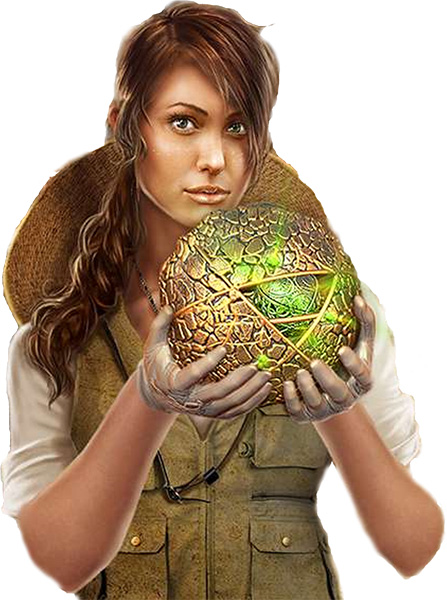 Relive Unlimited Classics with a GameHouse Subscription!
Play all your favorite classic games and discover new favorites with a GameHouse subscription! Become a GameHouse Member and enjoy unlimited play of more than 2,500 games without ads or time limits. Plus, be the first to play new GameHouse Premiere exclusives. Don't miss out!
Our games are something we want our players to be able to count on. Learn more about how the GameHouse team is continuing to bring you the games you love – from our homes to yours.

All player reviews in this feature were shared by players on the original GameHouse legacy website.
---
Join the Conversation!
Do you have a favorite classic game? Tweet #ClassicGames and let us know on Twitter!
Like what you read? Please share this feature by clicking one of the social media buttons below!
---