Last Updated: June 6, 2019
For over a decade, the Delicious family has captured the hearts of time management fans. Ever since her debut in 2006, Emily O'Malley (née Napoli) has left an unforgettable impression with her polka-dotted apron and freckled cheeks. It's been an exciting journey! Through heart and determination, Emily has opened restaurants, traveled the world, started a family, and starred in seventeen full-length time management games. But where did it all begin? Join us as we take a Delicious journey through time with Emily's story!

Small Town, Big Dreams (Delicious 2006 – 2009)
Like many homegrown heroes and heroines with big dreams, Emily's story starts out small. Little by little, she saves up the money she's earned to open her own restaurant. Along the way, Emily's love for cooking is revealed to be a family tradition. Emily's best friend, Francois, is also introduced in Emily's earliest games!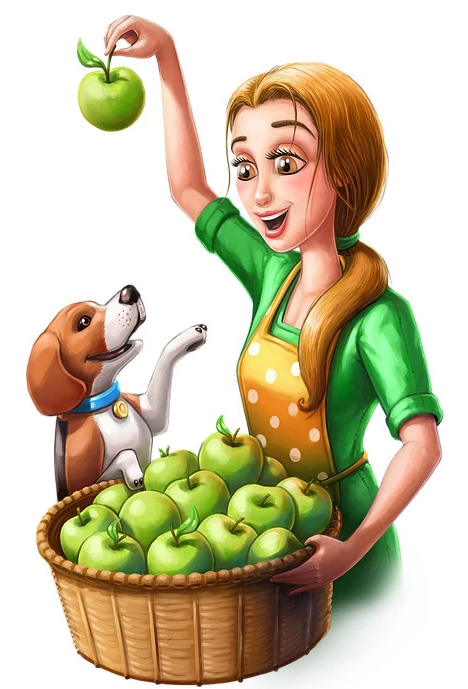 Early games like Delicious and Delicious 2 focused on establishing the gameplay that would later become the foundation of the renowned Delicious series of games. When Delicious – Emily's Tea Garden and Delicious – Emily's Taste of Fame released, Emily's shining personality was unveiled to the world. A GameHouse Original Story was born!
Emily's Friends and Family (Delicious 2009 – 2011)
With Emily's big heart and charm revealed, it wasn't long before others started to notice, too! In Delicious – Emily's Holiday Season, two handsome men compete for her attention. Oh, who should she choose? Everyone knows the right answer: Francois! That's right, the optional third choice Francois remains the most popular choice to this day.

Friends are like family, and Emily's family relationships are also explored during this time. Angela, who would later star in her own Fabulous series of games, is introduced, as well as Emily's parents. Together, they take a trip down memory lane in Delicious – Emily's Childhood Memories.
Live, Laugh, Love (Delicious 2011 – 2013)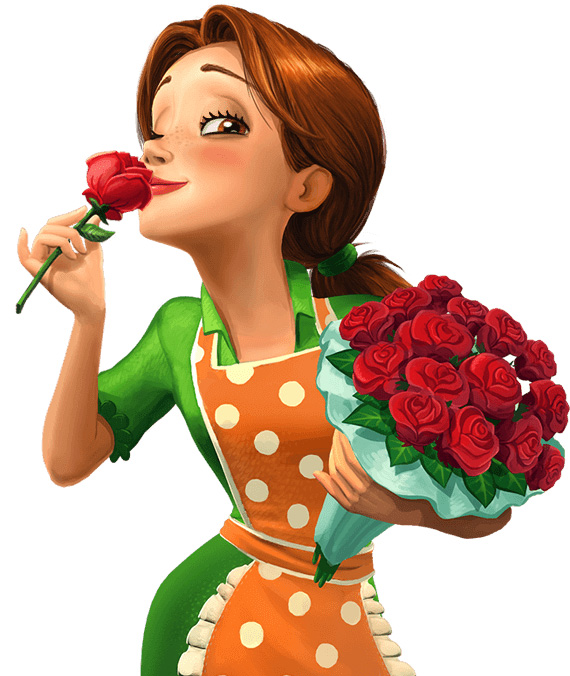 Emily's love life took the spotlight in Delicious – Emily's True Love. It's in this romantic game that the loveable florist and Emily's husband-to-be Patrick O'Malley is first introduced. Sparks fly between them, but Patrick's family – and ex-girlfriend – have other ideas! The lovebirds tackle their challenges together in Delicious – Emily's Wonder Wedding and start their new lives as a couple in Delicious – Emily's Honeymoon Cruise.
The Delicious series reached new heights with the exploration of Emily's love life. Emily's True Love was the first game of the Delicious series to earn a perfect 5 out of 5 stars from game review site Gamezebo. Brand new Platinum Editions were also introduced, featuring bonus musical soundtracks, wallpapers, and even an all-new bonus restaurant!
Home is Where the Heart Is (Delicious 2014 – 2015)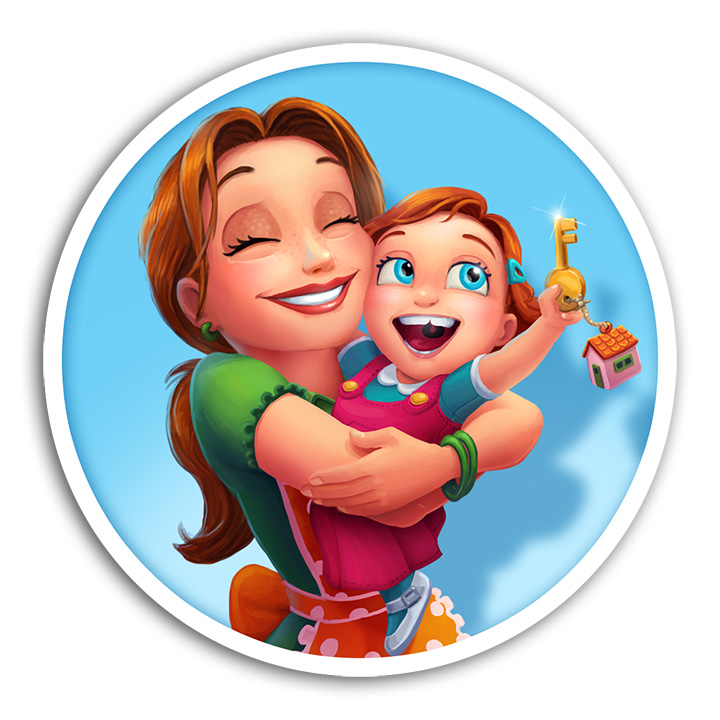 Emily and Patrick welcome their first daughter, Paige, in Delicious – Emily's New Beginning. But by now, you should know Emily is quite the multi-tasker! Juggling work and home, she faces new challenges with the help of her friends and family. From house-hunting in Delicious – Emily's Home Sweet Home to facing unexpected illness in Delicious – Emily's Hopes and Fears, the O'Malleys settle into the home life – give or take a few shops!
The arrival of Paige marked a new chapter in Emily's life as a main character. Players had watched Emily mature from a young woman into a loving mother, all while holding onto her hopes and dreams and pursuing her ambitions as a shining time management extraordinaire. But happily-ever-after was far from an ending – Emily's family adventures were only just beginning!

A Delicious Family Expansion (Delicious 2016 – 2017)
Life has a way of surprising the O'Malley family – and nothing is more surprising than when Emily's long-lost Grandpa Vito shows up in Delicious – Emily's Message in a Bottle! Old family history meets new family memories in heartwarming stories and recollections. The warmth continues in the holiday story Delicious – Emily's Christmas Carol, and only grows – quite literally – in Delicious – Emily's Miracle of Life! Juggling the challenges of now being a large family, Emily and Patrick turn their teamwork into a friendly competition in Delicious – Emily's Moms vs Dads.
During this time, the Delicious series' attention to story-driven detail became a shining example of the beloved GameHouse Original Story label. Additional time management series such as Heart's Medicine, Dr. Cares, and Amber's Airline were born from this inspiration, shaping new GameHouse Original Stories and characters taken straight from the heart of Snuggford.

Emily's Story Continues! (Delicious 2019)
We're happy to announce Emily's story is far from over! Out now, Delicious – Emily's Road Trip invites you on a journey down historic Route 66. Travel through the American heartland and discover what's truly important in life. Sometimes it's not the journey, but the ones you travel with!

Thank You!
Without support from our amazing fans, our GameHouse Original Stories games wouldn't be the same. Thank you all for sharing your stories, your continued support, and enjoying our games throughout the years.
-The GameHouse Team

---
Join the Conversation!
Which Delicious game is your favorite? Tweet #DeliciousGames and let us know on Twitter!
If you enjoyed our look back at the Delicious series, please share this feature by clicking one of the social media buttons below!
---