Try your hand at strategy on the high seas in Braveland Pirate! Take the helm as Captain Jim and lead your patchwork crew of pirates on a quest for the Eternal Treasure. Traverse seven unique islands and face dozens of unique enemies. Customize your crew, equipment, and abilities as you send your wicked adversaries back to Davy Jones' Locker.
Shiver Me Timbers!
Braveland Pirate is the third and final title of the Braveland series. Explore numerous islands as you build up your crew, earning your promotion from Jimmy the Pirate to Captain Jim. You choose where to go, who to fight, and how to do it.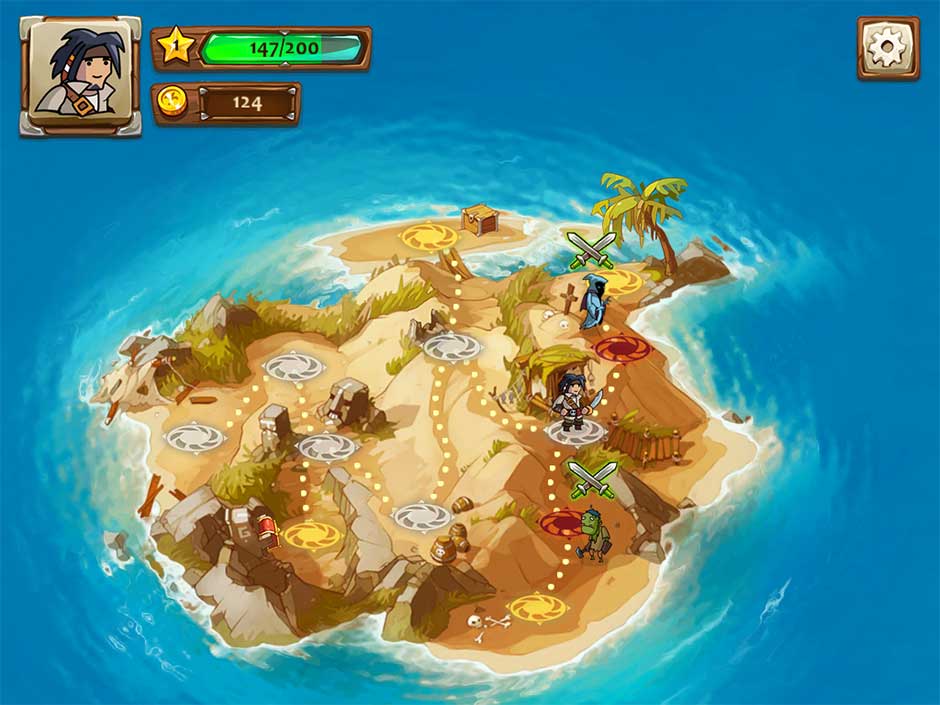 Braveland Pirate is a turn-based strategy game. Choose your crew and your equipment, then charge on into battle! A large cast of characters – friend and foe are available. Each character boasts a unique ability. Fine-tune your party before each battle. Fight to earn Talent points – used to further customize your crew and promote your abilities as a leader. Upgrade your hero, your squad, or your talents. Learn to combat your enemies and boost your crew as you lead them to victory – then onward to treasure!
Seven unique isles dot the great blue sea. An entire world awaits! How will your lead your crew?
Back to Roots with Braveland
Having trouble finding your sea legs? Discover where it all began with Braveland, the first title in the Braveland trilogy. Assume the role of a humble warrior as you avenge the fall of your home village. You build your army in this classic turn-based adventure game. Battles play out on a hexagonal field throughout three story chapters. Do you have what it takes to become a commander?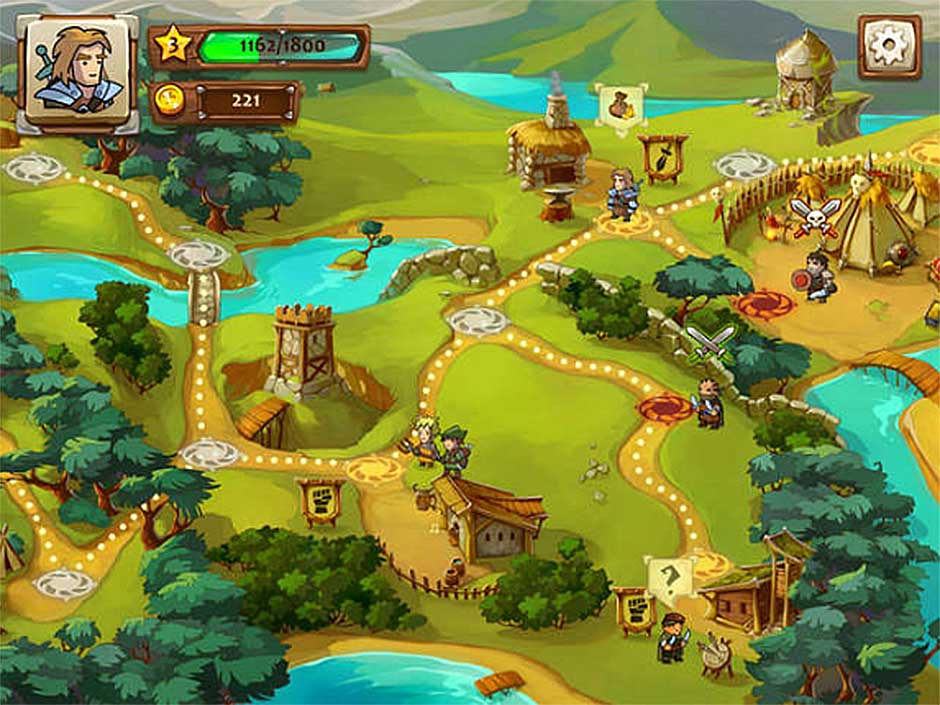 Discover the Magic of Braveland – Wizard
Diana is an aspiring wizard. She aims to be the best, but she'll have to overcome numerous trials on the path to greatness. Make your way to the Great Library as you seek this great knowledge. Assemble a courageous party of monks, archers, wizards, and more. Braveland – Wizard is the second title in the Braveland trilogy.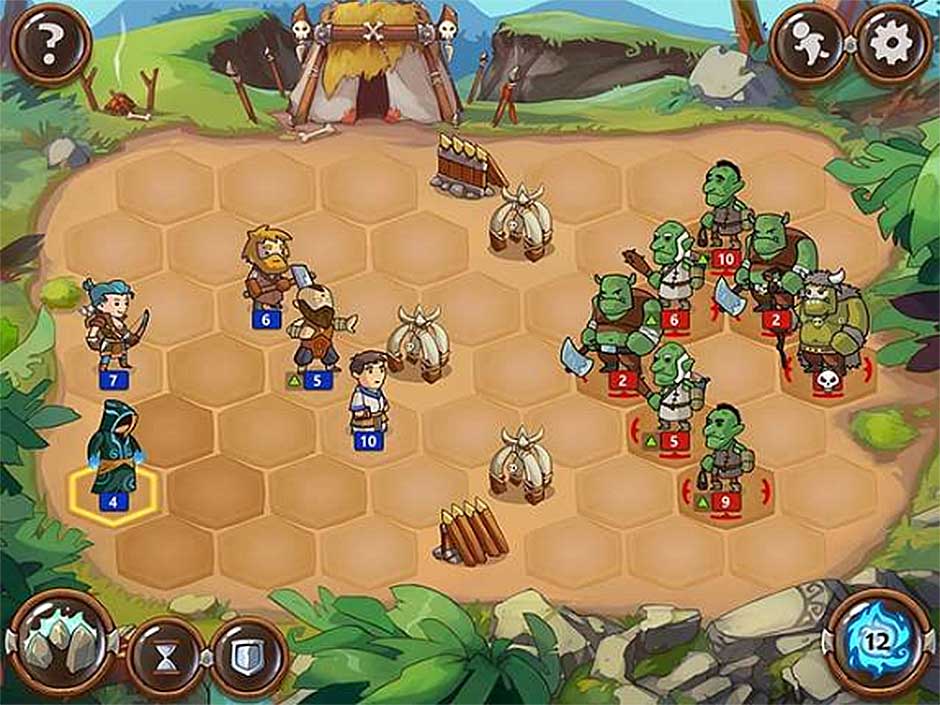 Now Available at GameHouse!
It's our great pleasure to announce that the entire Braveland trilogy is now available to play at GameHouse!
Click here to play!