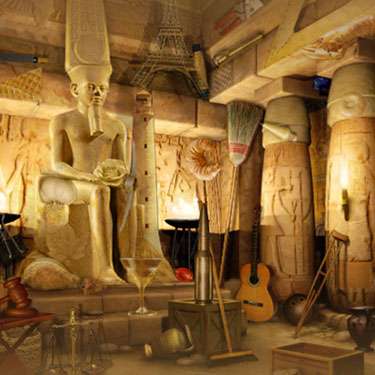 Jewel Quest Mysteries
You can only play this game with:
Windows 10Windows 7Windows 8Windows 8.1
Rupert and Emma are back yet in Jewel Quest Mysteries!
Video & Screenshots
A Hidden Object Adventure!
Rupert and Emma are back for their most eye-popping adventure yet in Jewel Quest Mysteries! Seek out treasures and jewels that have been cleverly hidden within stunning gardens and relic-laden palaces. Swap jewels to turn tiles gold in classic Jewel Quest boards and bend your brain with challenging puzzles of logic and wit. A hidden object game shrouded in the lore of Jewel Quest and the mystique of ancient Egypt, Jewel Quest Mysteries is a one-of-a-kind adventure. Embark on this unique quest today!
Hours of Hidden Object Fun
Challenging Puzzles
Classic Jewel Quest Boards
Stunning Full Screen Graphics
Your favorite match 3 adventurers Rupert and Emma are back... And unlike you've ever seen them before!

Search for the most coveted of all jewel boards in Jewel Quest Mysteries - The Oracle of Ur Platinum Edition.

Live the adventure of a lifetime with the all-new Jewel Quest - The Sapphire Dragon Platinum Edition.

Join Emma and explore the ruins of Greece in Jewel Quest Mysteries - The Seventh Gate Platinum Edition.

Search for an amazing gem with Jewel Quest - The Sleepless Star Platinum Edition, a new follow-up in the series.

Unfold the riveting story behind Jewel Quest Mysteries 2 - Trail of the Midnight Heart!

Hit the trail of discovery with Rupert once again in the sensational Jewel Quest Heritage Platinum Edition!

Rupert and Emma are back for an exciting new adventure in the innovative Jewel Quest 3!

Don't get lost while discovering what happened to Emma's husband in Jewel Quest Solitaire 2!

Join a new and exciting expedition filled with adventure, romance and betrayal in Jewel Quest II.

Find fortune and glory on your quest through the South American jungle in Jewel Quest Solitaire!