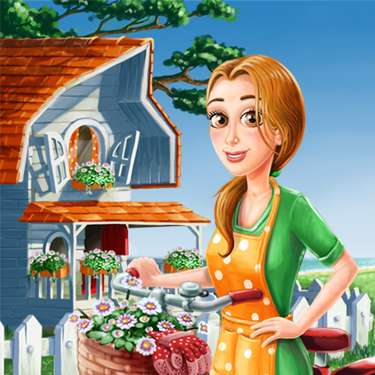 Delicious - Emily's Tea Garden
You can only play this game with:
Windows 10Windows 7Windows 8Windows 8.1Windows VistaWindows XP
Join Emily for more fast-paced fun in Delicious - Emily's Tea Garden.
Video & Screenshots
Emily's Back!
Join Emily for more fast-paced fun in Delicious - Emily's Tea Garden. After rescuing her family business in Delicious 2, Emily has big plans to open her own Tea Garden. But, in order to make her dreams come true, she's going to have to earn enough money to pay her construction loans by helping other restaurateurs. Help Emily cater to a wide variety of customers in a number of different locations including a BBQ Grill, Beach Club, and Fine Restaurant. Hire entertainers, decorate each restaurant, and keep up with reservations in two thrilling game modes. More frenzied and more fun than ever, Delicious - Emily's Tea Garden is a vivid treat for the whole family.
All-New Restaurants and Customers
Loads of Challenging Levels
Vivid Full-Screen Graphics
Like to play another game from the Delicious series?
Travel through the American heartland on a nostalgic trip along Route 66 with Emily and the O'Malley family.

Join Emily on a comical time management adventure as she attempts to solve the age-old question: Who does it better? Moms or Dads?

Join Emily for a very special chapter in her life. One thing's for sure - her family will never be the same again...

All aboard the Miracle Express! Join Emily on a heartfelt adventure to find Santa.

Walk down memory lane with Emily, and meet all new family members along with her adorable younger self!

Delicious - Emily's Hopes and Fears Platinum Edition follows Patrick on a journey to save Paige's life!

Discover Delicious - Emily's Home Sweet Home Platinum Edition and help Emily and Patrick fix up their dream house!

Play Delicious - Emily's New Beginning Platinum Edition and fall in love with a beautiful new family member!

Delicious Winter Edition, a festive game for the born multi-tasker! Serve delicious Christmas treats.