For the ninth day of 12 Days of Cheer & Play, we've decided to do something special. For the first time ever we're opening our doors virtually to share some of our own holiday traditions! Our team celebrates the holidays in all sorts of ways, including gifts, grapes, and… sunglasses?? That's right—what you learn may surprise you!

Treasures Old and New
Fun is important to everyone at GameHouse, including Mark, who celebrates Christmas with a special scavenger hunt.
"Each Christmas, we host a special treasure hunt in our home. The kids get a clue which they have to solve to find the next clue. And after they've solved 7 or 8 clues, they'll find their present!"
But the festivities don't stop there. Mark, who's half-Italian, also celebrates with a beloved family dish.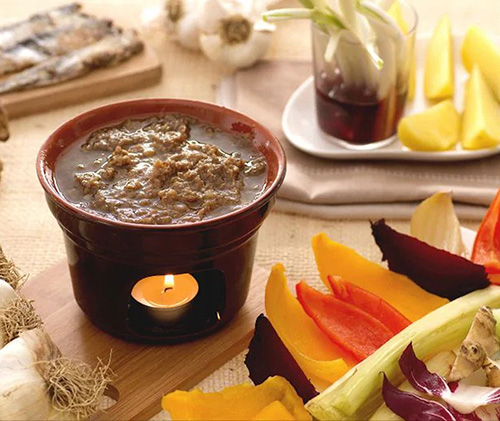 "We also enjoy bagna cauda, which is a Northern Italian dish with olive oil, butter, lots of garlic, and anchovies. You eat it by standing around the simmering pan and dipping raw veggies like napa cabbage, broccoli, or peppers, etc. into it. It's too hot to eat by itself, so you hold it over a plate of bread. Once the plate is soggy with oil, we eat! It's served with red wine to cut the grease and on the side, salami, prosciutto, olives, cheese, and marinated mushrooms with chickpeas. You'll smell awful for about 3 days, but it makes delicious leftovers and it's a lot of fun—both socially and to eat!"
Star Lanterns and Rose Cookies
The holidays are full of diverse decorations, but as Poornima shares, Christmas in India takes diversity to a whole new level.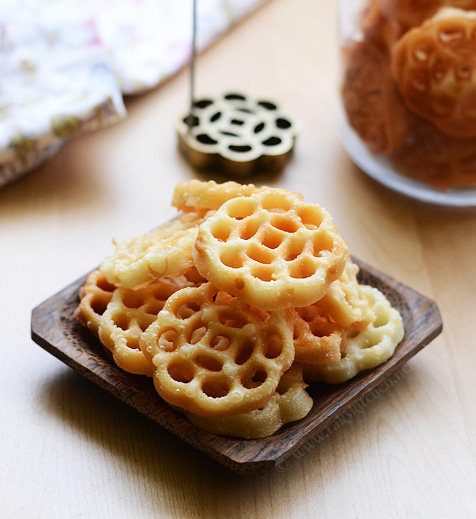 "Christmas is a special time for me. Hindu, Catholic, Orthodox Christian—regardless of religion, we celebrate together with relatives and friends. People in India also celebrate alongside their neighbors, friends, and colleagues. Most houses have a star lantern which hangs outside their house or balcony to indicate they're celebrating Christmas. Nativity scenes are also very common in homes.
Christmas trees are getting popular now, but in the south of India we also decorate outdoor trees like banana trees, mango trees, and more! Special food is also made depending on which region you're from. My memories of Christmas food include fruit cake, homemade wine, and rose cookies—which are deep-fried and shaped like flowers. Wherever you are in India, Christmas is celebrated in its own special way!"
A Christmas Carol
When asked about his favorite holiday memories, George shared what it was like to go caroling in the small Romanian village where he grew up.
"My favorite part was the caroling. It was very cold—about 5°F early on the morning of Christmas Eve. All the kids would gather at 3am and split into two groups to go caroling. We'd go from house to house, wishing people good health and good fortune. Or as the old Romanian adage goes, 'fatty pigs, milky cows, wooly sheep, strong bulls, and playful horses'.
My best Christmas memories are from those nights. We'd go caroling throughout the night, all singing in the cold but not feeling cold at all (probably because of all the sugar and running around). There are a lot of local traditions deeply rooted in folklore, so unlike other times of year we could stay late outside."
Keeping Cool for Christmas
The holidays Down Under are a far cry from the snowy Carpathian Mountains. Melissa shared her account of what celebrating Christmas in Australia is like.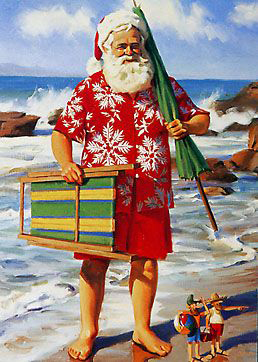 "Being from Australia, it is typically quite hot over the holiday season. As an Aussie it's all barbecues, beaches, and ice cream—and finding ways to stay cool!"
While sunglasses are cool and ice cream for Christmas sounds delicious, Melissa went on to say she celebrates the heritage of other family members with her holiday meals.
"On Christmas Eve, we have a delicious Lebanese feast to celebrate my Dad's Lebanese culture! As for my husband's family, his mom is Korean, so Mando is a must over Christmas!"
Rockin' Around the Christmas Tree
Bodie, who's from the USA, enjoys a mixture of classic and contemporary to make the holidays special.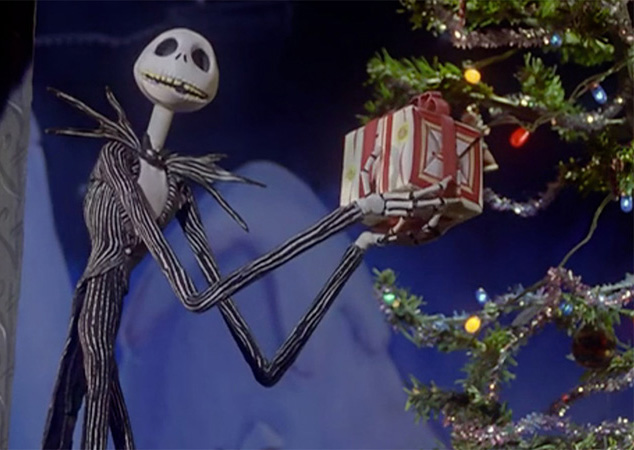 "The holidays are all about that warm feeling for me, so one of my favorite holiday traditions involves going out and choosing a live Christmas tree to put up in our home. Each year we get a new ornament, so the tree is full of fond memories we revisit each year. We won't be getting a tree this year due to the pandemic, however we've found some creative new ways to celebrate, like decorating one of our windows with lights and ornaments instead. This year we're also kicking off a new tradition—cuddling up with candles and blankets and reading a book aloud on Christmas Eve."
Movies and music are also a big part of the holidays for him.
"Every year my fiancée and I sit on the floor and wrap gifts while The Nightmare Before Christmas plays on the TV. Of course no wrapping job is complete without singing along—and the voices are a must!"
Twelve Grapes and Three Wise Men
Ismael had a lot to share about Christmas in Spain, where it's not Santa who traditionally brings the presents, but rather the Three Wise Men.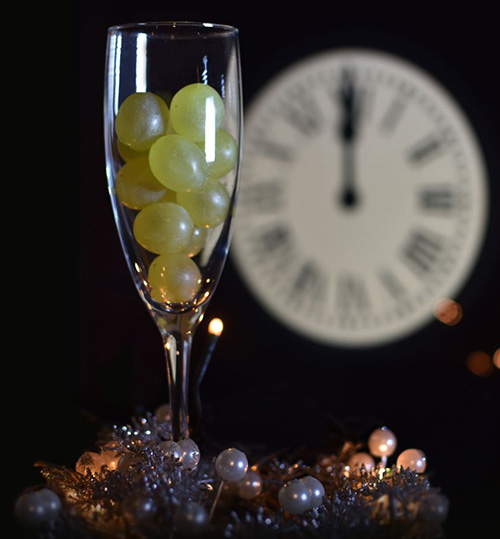 "Traditionally children have to wait until January 6th to open their presents. When I was a kid, we didn't usually get presents from Santa Claus on Christmas Day, though it's more common these days—and he's known as Papá Noel. Instead, children would send a wishlist to the Three Wise Men. On the morning of the 6th, every child would wake up early to see what they got! It wasn't just about being a good kid all year, though—children also prepare little shows near the balcony or window to get some extra candies. Instead of milk and cookies for Santa and his reindeer, they'd leave water or hay for the Three Wise Men's camels. Much like Christmas Eve, children would have to go to bed early so the Three Wise Men could do their work without being noticed!"
Since the giving of gifts traditionally follows the new year, New Year's celebrations are also part of the festivities.
"Something very traditional in Spain is to eat 12 grapes during the 12 chimes at midnight. On TV, celebrities will connect live from Puerta del Sol square in Madrid to eat grapes and follow the chimes from the clock there. The grapes are supposed to bring good luck for the new year."

Share Your Holiday Traditions with Us!
Do you have a beloved tradition or unique way of celebrating the holidays? Share your story on our Facebook page or tag us on Twitter. We'd love to hear from you!
We want to bring joy to our players year-round. Learn more about how the GameHouse team is continuing to bring you the games you love – from our homes to yours.

---
Join the Conversation!
What did you think of this 12 Days of Cheer & Play feature? Tweet #12DaysofPlay and let us know on Twitter!
Spread the good cheer! Share this feature by clicking one of the social media buttons below.
---