The holidays are home to many traditions, but some of those traditions have curious roots! Take a look at some of the most curious popular holiday traditions during Day 7 of our 12 Days of Cheer & Play. We answer your most burning questions, such as—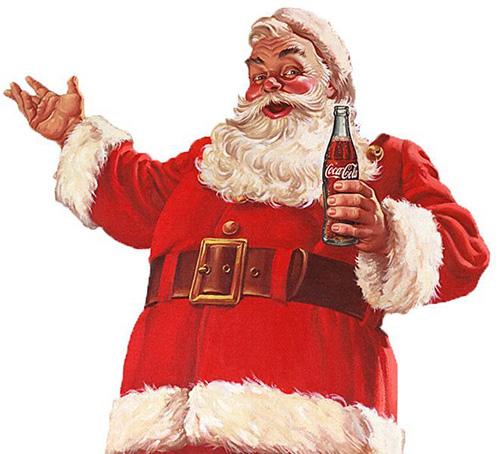 Why DOES Santa wear red?
Most people imagine Santa as a jolly man with a big white beard and a plush red suit—but that wasn't always the case! Traditionally, Santa Claus has worn green, tan, and even priest's robes. So why is Santa wearing red so widespread and popular now?
In 1931, Coca-Cola Company illustrator Haddon Sundblom created a Coca-Cola inspired look for Santa in a series of holiday ads. In them, he depicted Santa as a round and joyous man with blushing red cheeks inspired by Santa's description in Twas The Night Before Christmas. The ads were a huge hit all around the world, and Santa continues to wear red to this day.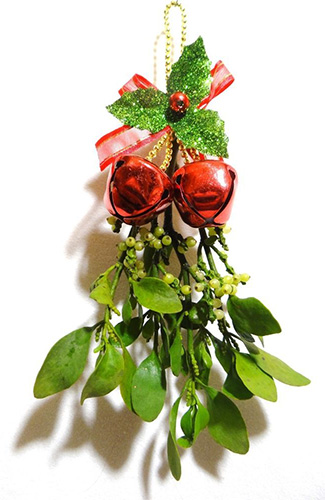 Why do people kiss under the mistletoe?
No one is quite sure! Holly "kissing balls" can be traced back to medieval England, where people would kiss beneath them to promote romance or friendship. The Celtic Druids saw mistletoe as a symbol of vivacity because the stubborn plant could bloom even in dark winters. The concept of mistletoe kissing balls can also be found in Norse mythology, where the Goddess Frigg is said to give kisses to anyone who stands beneath it. Regardless of its true origin, mistletoe is a long-standing tradition with deep roots in many cultures.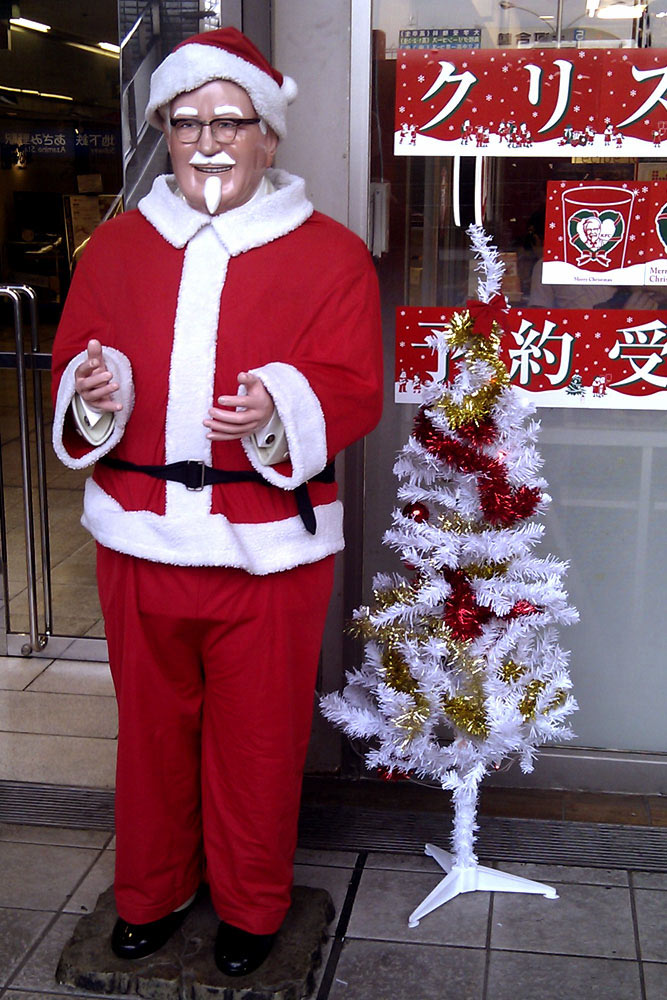 Why is KFC popular during Christmas in Japan?
Celebrating Christmas is a relatively new tradition in Japan. While it isn't a federal holiday, Japanese families who do embrace the festivities have a unique way of celebrating—with a bucket of fried chicken!
Since there was no history of a traditional Christmas meal, the fast-food company Kentucky Fried Chicken swooped in with a daring idea: Kentucky for Christmas. A strange new tradition was born. Fried chicken has since become a popular staple of the holidays there, with KFC mascot Colonel Sanders even dressing up as Santa!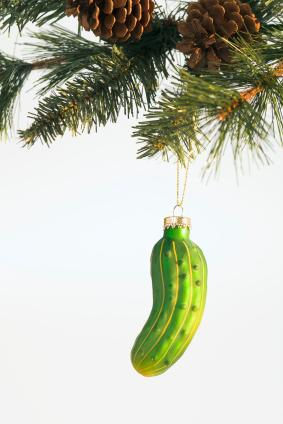 Why do people put pickles in their Christmas tree?
Would you hide a pickled cucumber in your Christmas tree? This strange American tradition has several origin stories, but the means stay the same: A decorative ornament shaped like a pickle is hidden inside the Christmas tree before Christmas morning for children to find. Whoever finds it first receives a special present. That's sure to make your slower siblings green with envy!

Celebrate 12 Days of
Cheer

&

Play

!


Interested in more holiday fun and games? Follow our 12 Days of Cheer & Play event right here on the GameHouse Blog. We're featuring brand new Christmas games, trivia, and more!
Fun is an important part of staying positive and healthy. Learn more about how the GameHouse team is continuing to bring you the games you love – from our homes to yours.

---
Join the Conversation!
What did you think of this 12 Days of Cheer & Play feature? Tweet #12DaysofPlay and let us know on Twitter!
Spread the good cheer! Share this feature by clicking one of the social media buttons below.
---