With the beginning of summer just around the corner, many people find themselves buzzing with ideas on what to do with their vacation. However, not everyone has the luxury of going outside or visiting new places. This means it's more important than ever to find creative solutions – and that's where virtual vacations come in!

What is a Virtual Vacation?
Virtual vacations are technology's answer to new experiences provided by virtual means. Much like a real vacation, virtual vacations allow people to experience new places and sensations. Whether it's a tour around Rome or front row seat on a roller coaster, it's easier than ever to bring the many unique joys found around the world directly into the comfort of your own home.
Games play an important role in making these virtual holidays possible. Players can literally take control of a character, setting, or experience and guide it in the direction they want to go. Furthermore, games provide an easy way to discover what works best for you!

Plan Your Own Virtual Vacation with these 5 Summer Games!
Now that you know what a virtual vacation is, it's time to choose your destination! Looking for inspiration? Check out our list of 5 summer games perfectly suited for homebound travelers.

1. Adventure Trip – Wonders of the World
GameHouse Premiere Exclusive (Hidden Object Game) – Point8 Games Inc.
Adventure Trip – Wonders of the World offers virtual tourists the chance to explore 20 of the world's greatest wonders. From the magnificent Taj Mahal to the mysterious Angkor Wat and the beauty of the Great Barrier Reef – this GameHouse Premiere Hidden Object game is the pinnacle of virtual wanderlust. But no trip is complete without a few mementos. Find additional treasures on your trip for your in-game souvenir collection!
Play Adventure Trip – Wonders of the World
2. Mediterranean Journey 2
GameHouse Premiere Exclusive (Hidden Object Game) – Lazy Bay Games Limited
It's hard to picture a summer holiday and not think of the beautiful Mediterranean. Luckily, Mediterranean Journey 2 is your instant ticket to explore the region and its vibrant culture firsthand! The leisurely GameHouse Premiere game features over 50 stunning Hidden Object levels. Plus, piece together new memories of your excursion by collecting in-game photo memories!
3. Delicious – Emily's Message in a Bottle Platinum Edition
GameHouse Exclusive (Time Management Game) – GameHouse
Speaking of memories, Delicious – Emily's Message in a Bottle is one beloved GameHouse Original Stories game straight from the GameHouse photo album. When Emily discovers her beloved Grappa is still alive, the family pack their bags for an unforgettable trip to Italy. Play over 90 Time Management levels tucked between the serene villages and vineyards of Italy and become a part of the family.
Play Delicious – Emily's Message in a Bottle Platinum Edition
4. Faraway Planets Collector's Edition
GameHouse Premiere Exclusive (Time Management Game) – A2 Entertainment
Virtual vacations can be out of this world, and Faraway Planets is no exception! Blast off on the ultimate space-cation in this GameHouse Premiere Time Management game. You'll explore uncharted planets and undertake over 50 exciting missions all in the name of space travel. Shoot for the stars on the vacation of your dreams and discover untold wonders!
Play Faraway Planets Collector's Edition
5. Around the World Mosaics
Puzzle Game – Lazy Turtle Games
Still unsure of your destination? Piece together the perfect vacation with Around the World Mosaics! Travel across 8 different countries and experience the vibrant cultures of the world. Learn fun facts about your destinations and recreate their beauty with colorful mosaic puzzles. Plus, if you're looking for even more destinations, the popular sequel Around the World Mosaics 2 is also available at GameHouse!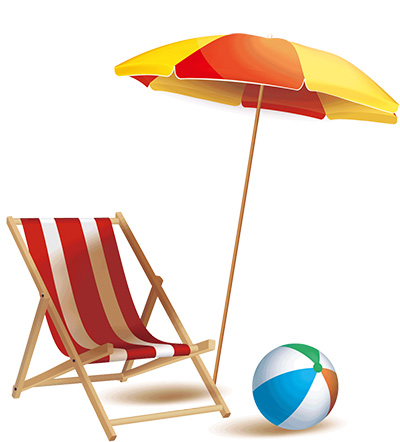 Claim Exclusive Access to Unlimited Virtual Vacations!
With over 2,500 games available in the GameHouse library, there's no shortage of new experiences and places to explore! And with new games releasing every week, there's always a new destination to look forward to. Become a GameHouse Member today and gain unlimited access to our entire library of games with no ads or time limits. Plus, be the first to play new GameHouse Premiere exclusives!
Our games are something we want our players to be able to count on. Learn more about how the GameHouse team is continuing to bring you the games you love – from our homes to yours.

---
Join the Conversation!
Are you planning a virtual vacation this summer? Share with us by clicking the button below and typing in the name of the game you're playing! Tweet #VirtualVacation

Like what you read? Please share this feature by clicking one of the social media buttons below!
---