It's the game series that gets our hearts racing with its emotional twists, exciting turns, and riveting story. You guessed it – we're talking about Heart's Medicine! And today we have a special treat for you all.
We sat down for a virtual interview with the Blue Giraffe's lead game designer, Jennifer Klement, to give fans a chance to see Heart's Medicine like you've never seen it before. We hope you enjoy this exclusive behind-the-scenes look at the beloved series!
Blue Giraffe Games is the studio behind the new Heart's Medicine games. What's it like developing new stories for Heart's Medicine?
"Working on the story for Heart's Medicine is like a dream come true! Allison has faced many challenges and gone through a lot of personal growth throughout the years but it's still great fun to come up with new challenges for her and figuring out how she'll overcome each and every one of them."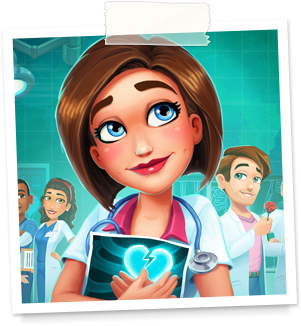 Is Allison Heart based off a real person? What inspired the stories and characters behind Heart's Medicine?
"Allison herself is not based on a real person, but many of the things she goes through are often rooted in real experiences our team has encountered. We tend to take our own struggles and incorporate them into the story. Other characters are sometimes based loosely on people we encounter in real life but are mostly created to bring a new dynamic into the story and to make Allison's life even more interesting."
How much time does it take to make a game like Heart's Medicine?
"It used to take us about 9 months to create games like Time to Heal and Hospital Heat. Doctor's Oath however is a much bigger game and is set up in a very different way. We worked on it for almost 1 ½ years before it came out on mobile and we're still working on new versions that have new stories, levels and special events for our players to enjoy!"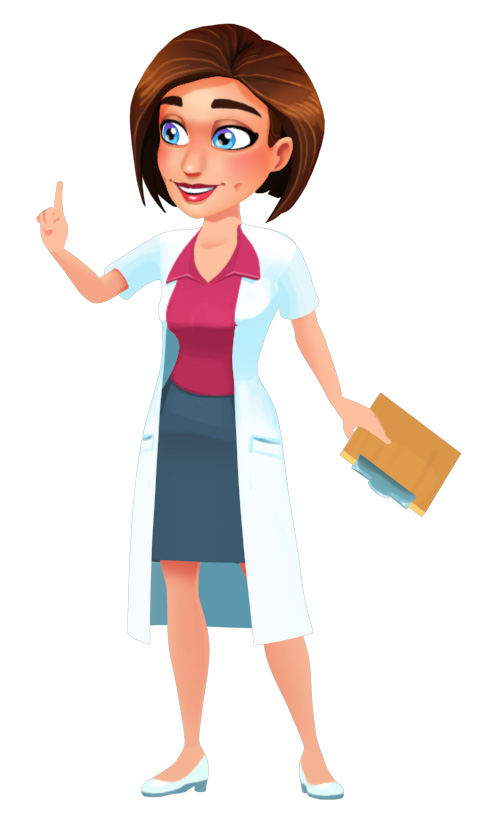 How many people does it take working together as a team to create a game like Heart's Medicine?
"Normally we have a team of about 15 people to create new games. But because we're working on two different games right now, the development team that's still working on updates for Doctor's Oath is only about 7 people strong. Then of course there's also the people working on customer service, quality assurance, our PR team and the wonderful people that keep the servers up and running!"
How much does it cost to make a game like Heart's Medicine?
"Haha it's not cheap! We have to pay our entire extended team salaries during the development, as well as our monthly rent and other things such as computers, test devices and software!"
Wow, that's quite an investment! Speaking of, where would you like to see Heart's Medicine go in the future?
"We'll be expanding the story in Doctor's Oath and we'll continue making improvements in the game to make it the best game it can be!"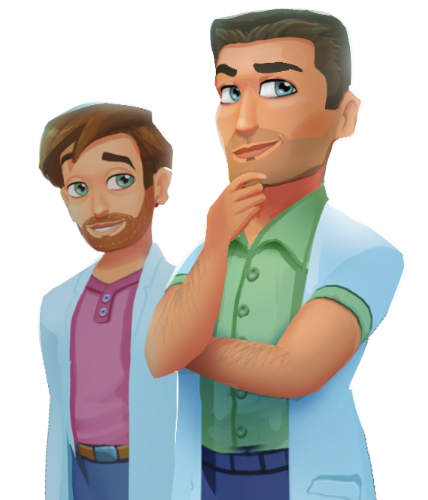 I'm sure many fans are wondering: Team Connor or Team Daniel?
"Haha our team is pretty much split down the middle, both guys are great! Some like Connor because he'll always be there for Allison and some like Daniel because he really gets her, you know?"
Thank you for taking the time to answer our questions! Are there any last thoughts you'd like to share with Heart's Medicine fans?
"We hope you will continue to enjoy and support Heart's Medicine, we couldn't keep creating these wonderful games without our fans! Thank you all so much for playing Heart's Medicine!"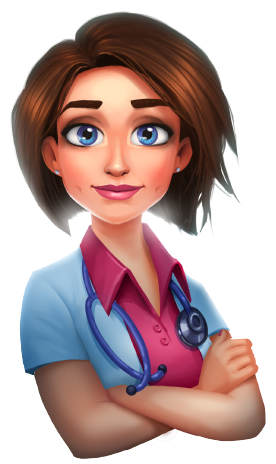 Heart's Medicine – Doctor's Oath is Coming Soon to PC!
Heart's Medicine – Doctor's Oath introduces a challenging new way to play through levels. Much like real medicine, progress may require you to retrace your steps. Will you take the Doctor's Oath and rise to the challenge? Help patients, perfect your skills, and discover new treatments!
Become a GameHouse Member today and be the first to play the biggest Heart's Medicine game to date on PC. Plus, enjoy unlimited play of over 2,500 games, including more GameHouse Exclusives!
Our games are something we want our players to be able to count on. Learn more about how the GameHouse team is continuing to bring you the games you love – from our homes to yours.

---
Join the Conversation!
What did you think of our behind-the-scenes look at Heart's Medicine? Tweet #HeartsMedicine and let us know on Twitter!
Like what you read? Please share this feature by clicking one of the social media buttons below!
---