March 8th is International Women's Day, and what better way to celebrate than to shine the spotlight on strong female characters? Women inspire us every day and motivate us to create better games and stories. Join us in celebrating the profound impact women have had on our games as we highlight 8 of the most unforgettable female characters to appear in GameHouse games.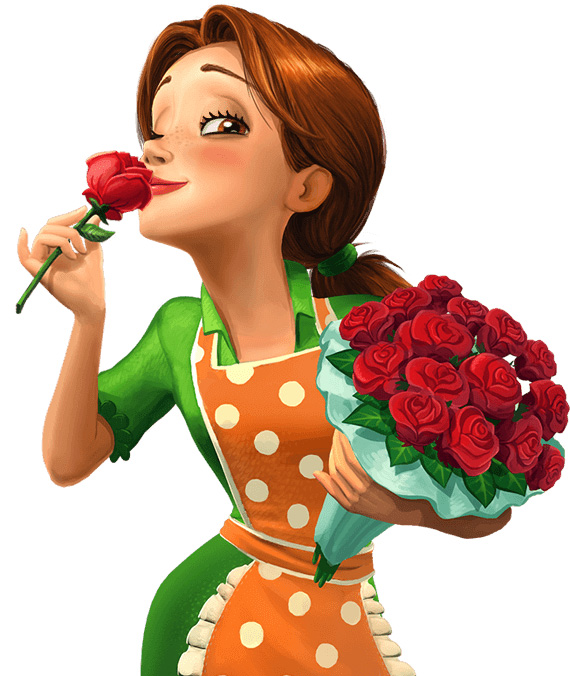 1. Emily O'Malley (Delicious)
As long as GameHouse has been around, so too has Emily! Emily O'Malley (née Napoli) has done it all. She's a GameHouse Original Stories star, an entrepreneur, a tireless worker, a wife, a mother, a world-class chef, and a best friend! For years, players have followed her inspiring journey from a small-town girl with big dreams to an icon of women in casual games. Eventually, she'd even open the doors for more new strong female characters to star in their own games!
To date, Emily has stared in nearly 20 Delicious games. She also appears in numerous other GameHouse Original Stories games! Follow her journey from the very beginning on the GameHouse website.

2. Jackie Johnson (Detective Jackie – Mystic Case)
Women often have a tough ladder to climb in male-dominated professions. But Detective Jackie Johnson is a shining example of just how inspiring women can be! Her investigative skills are unparalleled, and her ability to see the truth ensures no stone is left unturned on the hunt for answers. From her insightful observations to her skillful interrogations, Jackie proves women are a force to be reckoned with!
Jackie stars in Detective Jackie – Mystic Case: a groundbreaking Time Management game filled with twists and turns. Play today and discover why Jackie is quickly becoming one of the most important female role models in gaming today!
Play Detective Jackie – Mystic Case Collector's Edition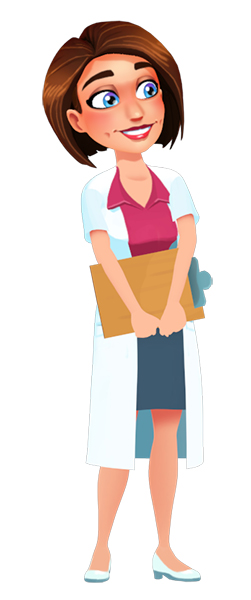 3. Allison Heart (Heart's Medicine)
What's not to love about Allison Heart? A promising doctor at Little Creek Hospital, Allison consistently goes above and beyond to help her patients. Life may not always be easy working at a hospital, but Allison is determined to always do her best and never give up!
Experience the exciting ups and downs of hospital drama in the groundbreaking Time Management series Heart's Medicine at GameHouse.
Furthermore, we've got exciting news! Allison Heart will be returning to GameHouse soon in Heart's Medicine – Season One Remastered Edition. Stay tuned and follow our social media channels for more information coming soon!
Follow Us on Twitter Follow Us on Facebook Subscribe to GameHousePlay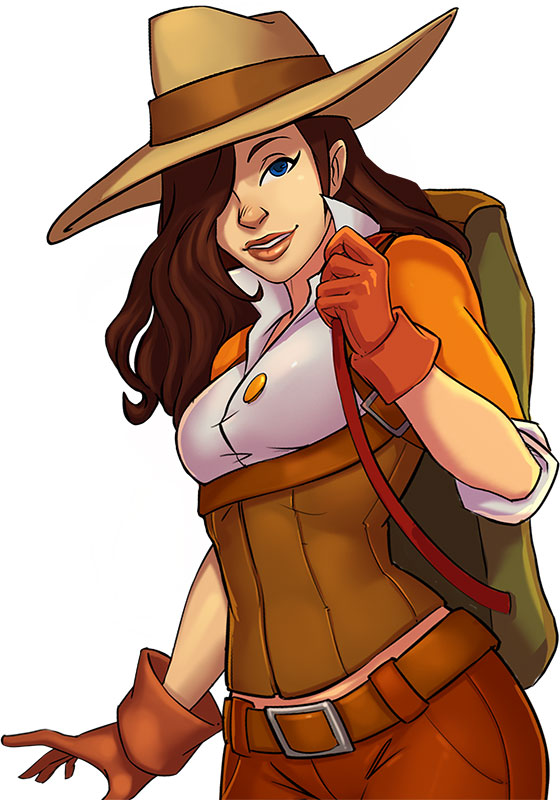 4. Alicia Quatermain (Alicia Quatermain)
Alicia Quatermain's love of adventure knows no bounds! From the jungles of Tibet to mysterious new lands hidden by the flow of time, Alicia uses her intelligence to overcome any traps or pitfalls that stand in her way.
The avid archaeologist and explorer has already stared in four of her own strategic Time Management games. Play her latest adventure in the GameHouse Premiere game Alicia Quatermain 4 – Da Vinci and the Time Machine!
Play Alicia Quatermain 4 – Da Vinci and the Time Machine Collector's Edition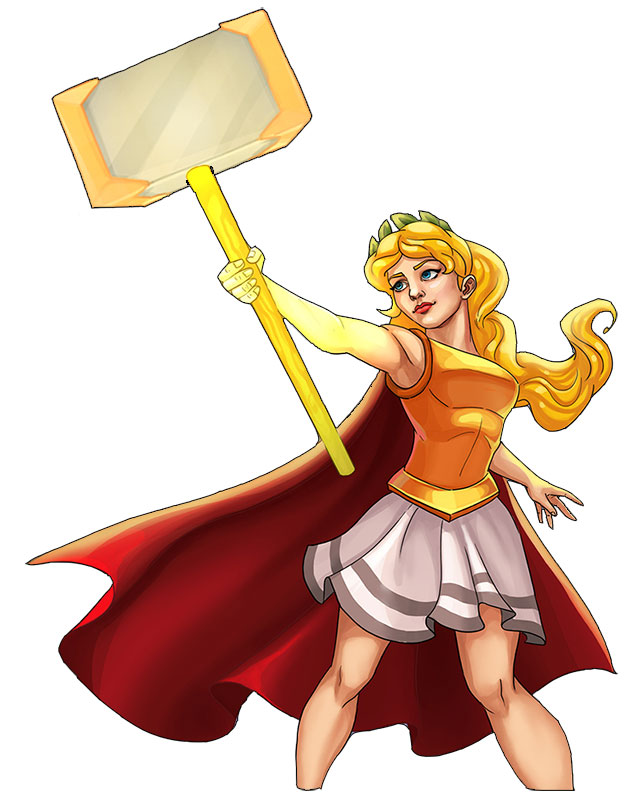 5. Alexis (Alexis Almighty)
A newcomer to the GameHouse library, Alexis is the daughter of the renowned hero Hercules. Her father may be larger than life, but her determination is equally fierce! Alexis flexes her muscles and wields the power of the gods in the ultimate display of girl power.
Alexis Almighty – Daughter of Hercules is coming soon to GameHouse! While you wait, discover her roots and check out the 12 Labours of Hercules Time Management series!
Discover 12 Labours of Hercules Games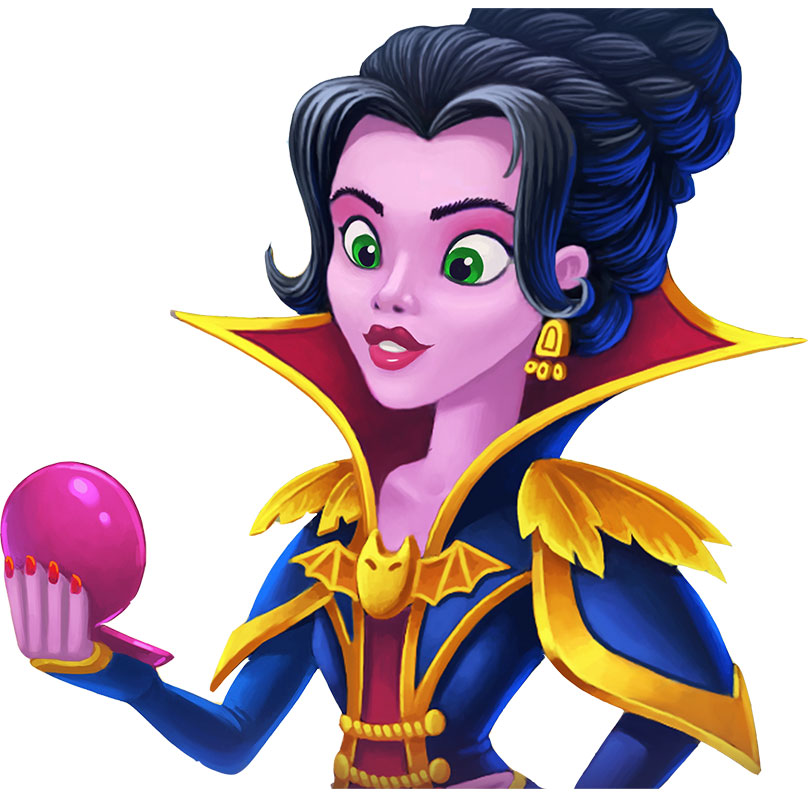 6. Elizabeth (Incredible Dracula)
Not all princesses are helpless. In fact, sometimes they're the ones doing the saving! Elizabeth is one such woman. When her husband, the infamous incredible Dracula, falls victim to a villain's schemes, it's up to the lady of the castle to rescue him!
Elizabeth takes on the leading role in Incredible Dracula 5 – Vargosi Returns. Undertake exciting quests, master bone-chilling levels, and prove Dracula isn't the only incredible vampire around!
Play Incredible Dracula 5 – Vargosi Returns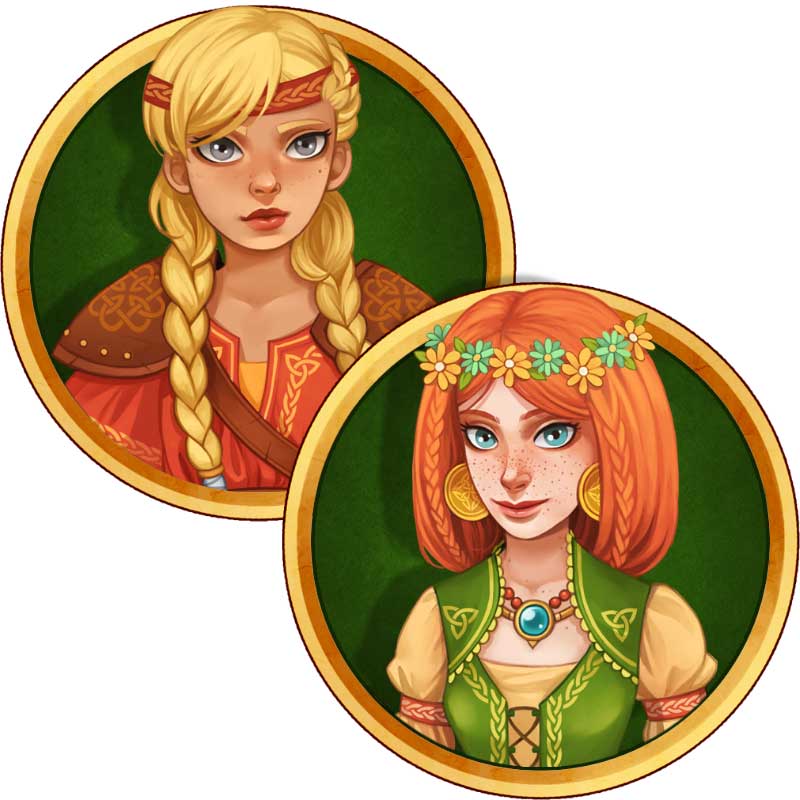 7. Helga and Brunhilda (Viking Sisters)
Women can be fearsome warriors, too! Meet Helga and Brunhilda: a dynamic duo of two sisters who will not be thwarted by any obstacle. These fearless women embody strength and courage. Together, they'll take up arms to save the men of their village from a powerful Sorceress.
Join Helga and Brunhilda on their incredible journey in the thrilling Time Management game Viking Sisters and take on the world!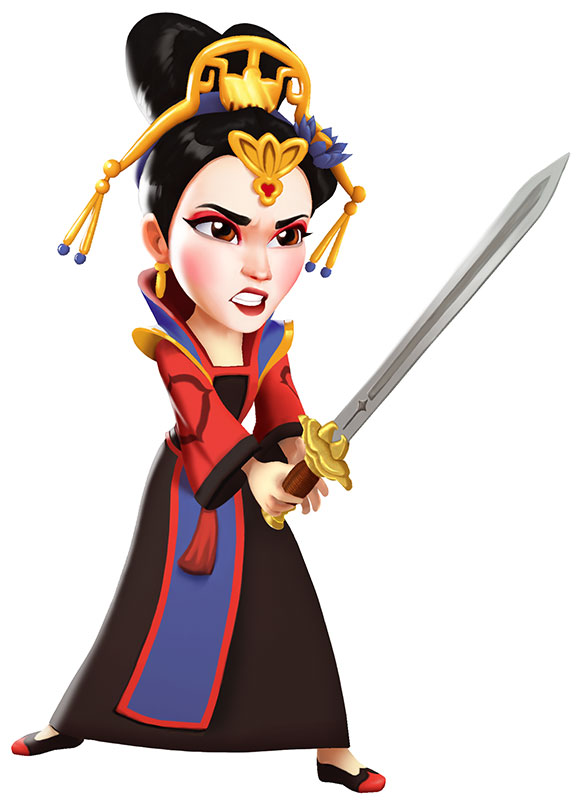 8. Xi Niu (Unsung Heroes – The Golden Mask)
Strong women have existed throughout history. Yet sometimes, that history remains buried until it's rediscovered. Through the efforts of three young female archaeologists, Xi Niu's story is revealed once again in Unsung Heroes – The Golden Mask.
Xi Niu's story is one filled with courage and bravery. Travel to the past and relive her incredible tale of strength as she fights for justice. Her devout determination will lead her from a small village in rural Ancient China to the palace of the emperor himself. Inspired by historical female figures, Xi Niu embodies the timeless determination of women throughout history. Discover her story today on PC!
Play Unsung Heroes – The Golden Mask Collector's Edition


Celebrate Women in Games –
Become a Member!
There are so many more inspiring female characters to discover, many who star in their own games! Become a GameHouse member today and be the first to play new GameHouse Premiere exclusives like Alexis Almighty when they launch. Plus, enjoy every game in our library with no ads or time limits as part of your membership.

---
Join the Conversation!
Has an amazing woman impacted your life? Do you have a favorite female character or role model?
Tweet #WomensDay and let us know on Twitter!
Like what you read? Please share this feature by clicking one of the social media buttons below!
---