Last Updated: June 12, 2020
Sunshine, blue skies, and a heat waves! When you just don't feel like putting on sunscreen, summer city trip games are a great way to beat the heat. You could visit beautiful Vienna, or explore sunny Australia without burning to a crisp! With summer just around the corner, we've put together a list of 5 summer city trip games so you can enjoy all the joys of summer traveling without leaving home.

Relax with and Take a Summer City Trip with These Games!
1. 5 Star Miami Resort
GameHouse Premiere Match 3 Game
5 Star Miami Resort marks the beginning of your property management career! Join the Champions League of hotel management and create your own successful Miami mega-resort. But the road to the top is filled with unexpected obstacles. Manage construction while simultaneously keeping your guests happy. Dress for success with this summer hit!
2. 1001 Jigsaw World Tour – Australian Puzzles
Puzzle Game
1001 Jigsaw World Tour – Australian Puzzles invites you along on a breathtaking visual tour of Australia's most captivating sights. Explore Australia's sprawling cities and witness its rich diversity of wildlife. Among your excursions: Flights over the arid Australian Outback, hikes through lush tropical rainforests, and of course leisurely strolls through the Land Down Under's most famous cities. Piece together your perfect vacation!
Play 1001 Jigsaw World Tour – Australian Puzzles
3. Adventure Trip – London
GameHouse Premiere Hidden Object Game
Adventure Trip – London offers an impromptu adventure into the historic city of London, England. Explore 20 famous locations and learn over 100 fun and interesting facts. Different game modes are just waiting to be mastered, including word, silhouette, scrambled words, and more! Pack your bags, Hidden Object fans. This is one city trip you won't want to miss.
4. Travel Mosaics 5 – Waltzing Vienna
Puzzle Game
If it's a European adventure you're after, Travel Mosaics 5 – Waltzing Vienna takes a tour through the historic city of Vienna. Join the Walker animal family on their sight-seeing tour. Famous attractions and outstanding monuments promise to make this a trip to remember! Train your brain with over 150 mosaic levels and dozens of fun facts you'll share with friends and family for years to come.
Play Travel Mosaics 5 – Waltzing Vienna
5. Amber's Airline – 7 Wonders Collector's Edition
GameHouse Original Stories Time Management Game
Can't pick one destination? Enjoy them all with Amber's Airline – 7 Wonders Collector's Edition! Join Amber and her airline crew on an epic vacation exploring the New Seven Wonders of the World. Use your time management skills to look after passengers and balance work with fun. Can Amber handle the challenges in store? Embrace your inner wanderlust in the ultimate city trip excursion!
Play Amber's Airline – 7 Wonders Collector's Edition
Also Available:
Amber's Airline – 7 Wonders Official Walkthrough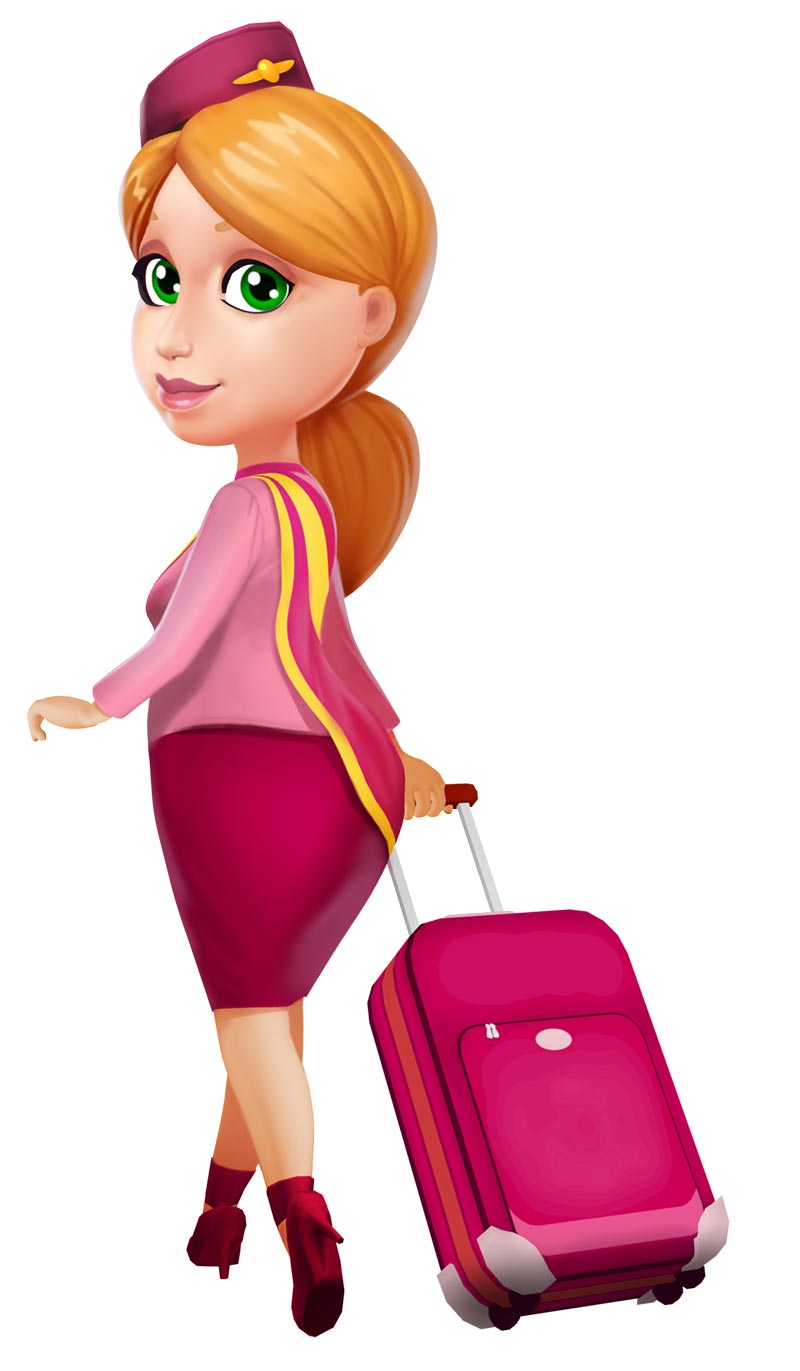 Enjoy Unlimited Summer Fun with a GameHouse Subscription!
Experience the joy of traveling from the comfort of home with a GameHouse subscription. Members who sign up for a GameHouse subscription not only get unlimited access to our entire library of over 2,500+ games, but you'll also get to be the first in the world to play our new exclusive GameHouse Premiere games!
A summer full of new games is just around the corner – Don't miss out!
Our games are something we want our players to be able to count on. Learn more about how the GameHouse team is continuing to bring you the games you love – from our homes to yours.

---
Join the Conversation!
Are you taking a virtual vacation with a summer game? Tweet #SummerGames and let us know on Twitter!
Like what you read? Please share this feature by clicking one of the social media buttons below!
---