Last Updated: December 13, 2019
If you're familiar with the GameHouse website or an avid reader of our blog, you've probably come across those brightly-colored tangerine words: GameHouse Premiere. If you haven't before, you have now! So what exactly is a GameHouse Premiere game and why does it matter to you?
1. A Worldwide Premiere
If games were films, a GameHouse Premiere would be the equivalent of a game's red carpet debut. Much like movies, games are often released or first shown on a specific website or gaming app. And, just like a movie premiere, a GameHouse Premiere is a game making its worldwide debut for the first time – only on the GameHouse website!
Games given the GameHouse Premiere label are only available on the GameHouse website when they launch. These handpicked exclusives earn the GameHouse Premiere label with their unique gameplay, quality experience, and of course – fun factor! These special games are chosen specifically with our players in mind. Speaking of which…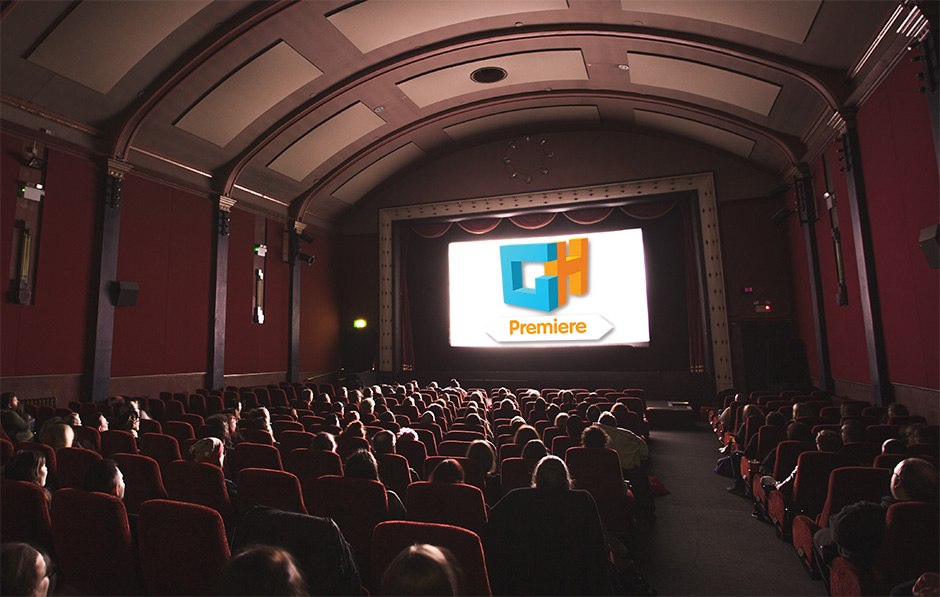 2. Members Play First!
GameHouse members are given exclusive VIP access to the newest GameHouse Premiere games and exclusives. Be the first to explore a new Hidden Object adventure with Road Trip Europe or Adventure Trip – London. Or try out the newest Jewel Match series release with Jewel Match Solitaire 2. Play any and all GameHouse Premiere games first before they release anywhere else!
With dozens of exciting games to play across multiple genres, which game will you choose first?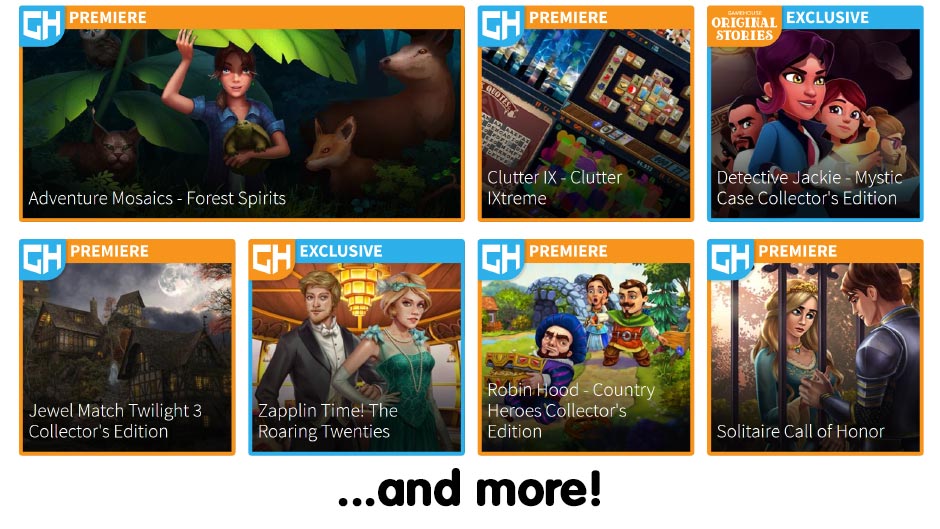 3. Quality Exclusives Made for Fans Old and New
Games are all about experiencing new things and having fun, and GameHouse Premiere games work to set a new standard and meet the expectations of our fans both old and new. Each GameHouse Premiere game is handpicked for its quality, attention to detail, and of course – how fun it is! Non-members are invited to play, too. However, you'll be limited to a trial version with limited gameplay and ads.
Become a member to enjoy all the games in our library – plus GameHouse Original Stories and GameHouse Premiere exclusives – with no ads or time limits.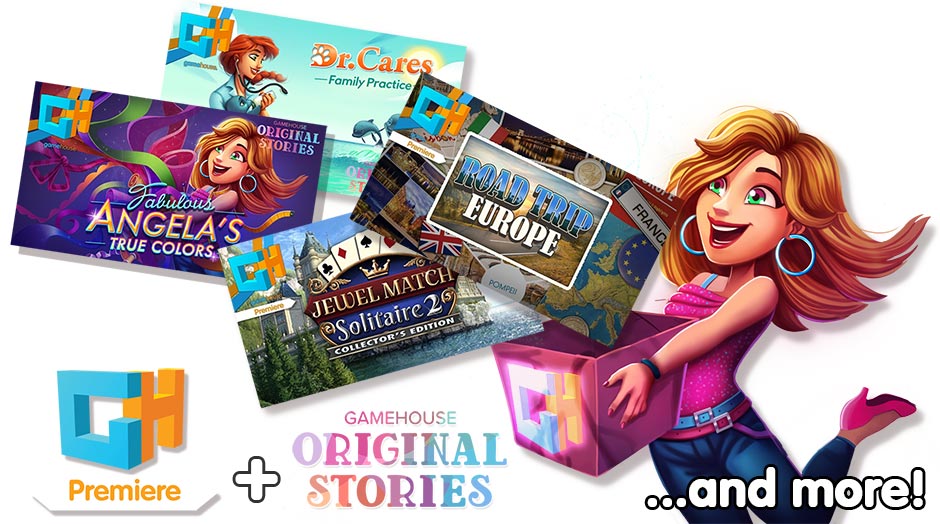 Thousands of Games. One Subscription.
Sign up for a GameHouse subscription today and be the first to play the newest GameHouse Exclusive games with no ads or time limits!

Have questions about the GameHouse membership? Check out our FAQ!
---
Join the Conversation!
Like what you read? Please share this feature by clicking one of the social media buttons below!
You can also follow us on Facebook, Twitter, and YouTube for the latest game releases, trailers, and more!
---