Emotions are an undeniably powerful force. The Theater of Emotions in the town of Immortale has earned recognition across the entirety of France for its ability to evoke deep, emotional responses in its patrons. A menagerie of incredibly detailed puppets are responsible for bringing the theater to life, but this magical hall of entertainment has a dark side. Pull aside the curtain as you attempt to reveal its secrets in PuppetShow – The Price of Immortality Platinum Edition.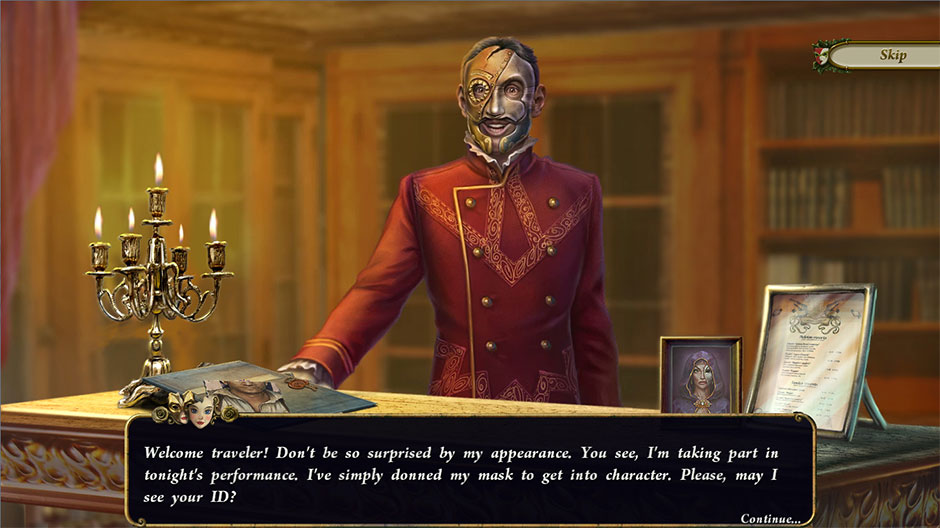 The Story of a Lifetime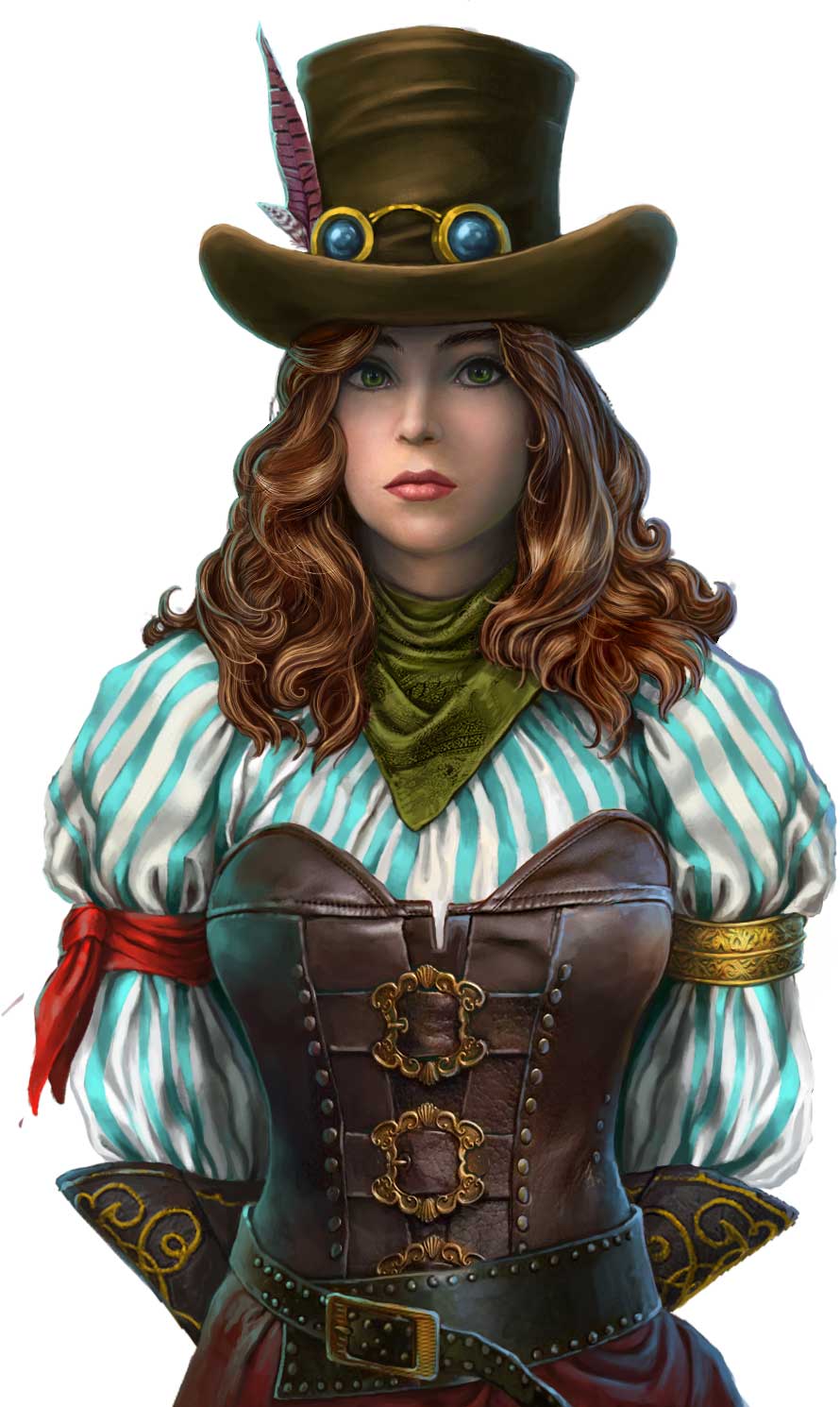 A magician never reveals their secrets, and the magic behind the Theater of Emotions is no exception. Enticed by the idea of landing the scoop of a lifetime, star reporter and good friend Enrique Torres has taken a trip to the town of Immortale – only to vanish into thin air like countless reporters before him. With nothing but a postcard giving you a lead to a mysterious woman named Helen, you decide to embark via train to the infamous town. But if you're not careful, the story of a lifetime may end up being your final assignment!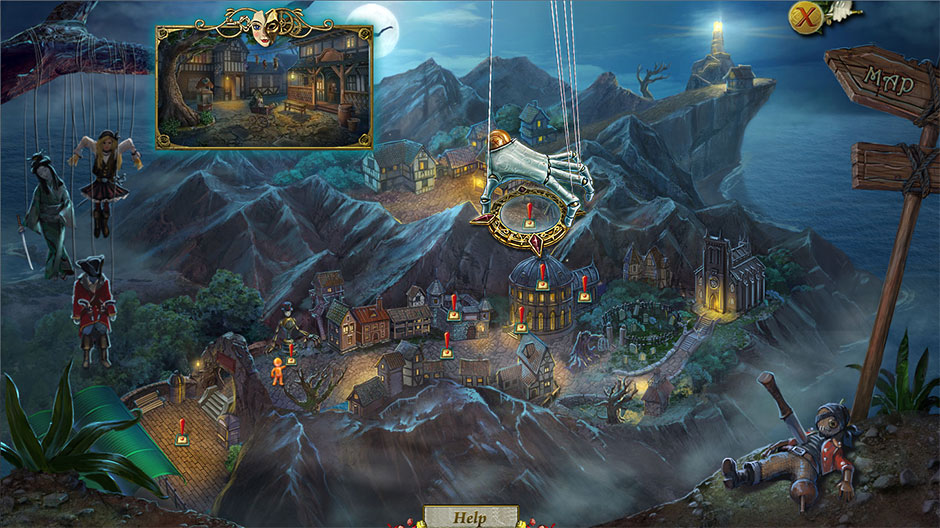 Continuing the Series
PuppetShow – The Price of Immortality Platinum Edition continues the renowned hidden object series. Navigate the winding streets of Immortale as you attempt to locate the mysterious Helen. Locate useful tools and items, solve complex puzzles, and interact with the environment around you.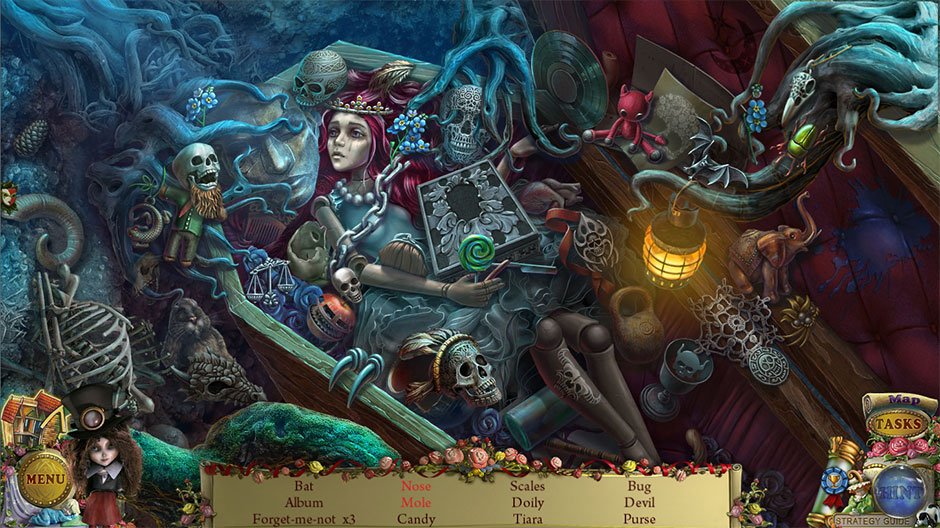 Begin your journey by choosing your character's appearance. Six distinct looks ensure both a personal and unique experience. Further customize your experience by choosing from one of four difficulties: Casual, Advanced, Hard, or even create your own with the Custom option.
During your adventure, find additional collectible dolls that haunt the sleepy town and unlock challenging achievements. No one said landing the story of the century would be easy!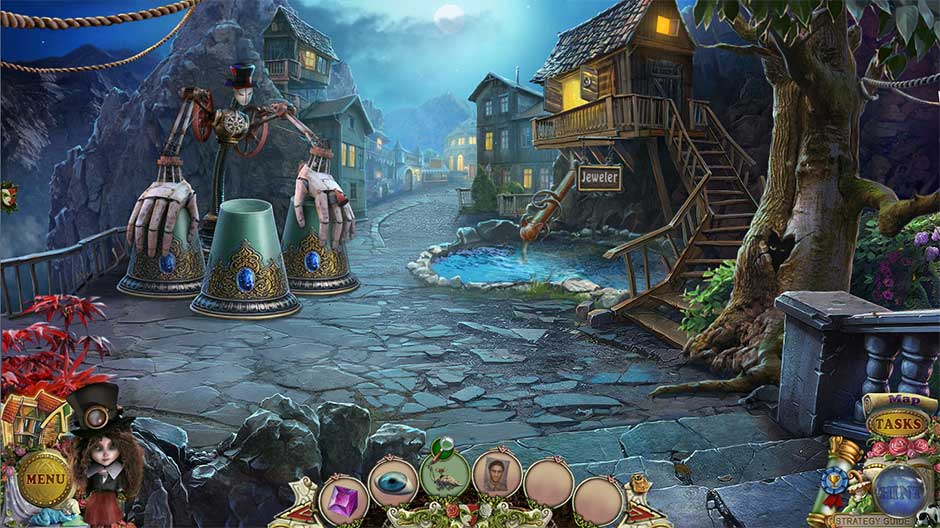 Pulling at the Strings
PuppetShow – The Price of Immortality Platinum Edition contains additional bonus features that promise to pull at the heartstrings of your inner hidden object-enthusiast. Explore minigames and hidden object scenes you discover during your playthrough and challenge yourself to complete them in record time. Unlock additional cutscenes and movies and enjoy even more features, such as gorgeous wallpapers, inspiring concept art, intricate screensavers, and chilling music.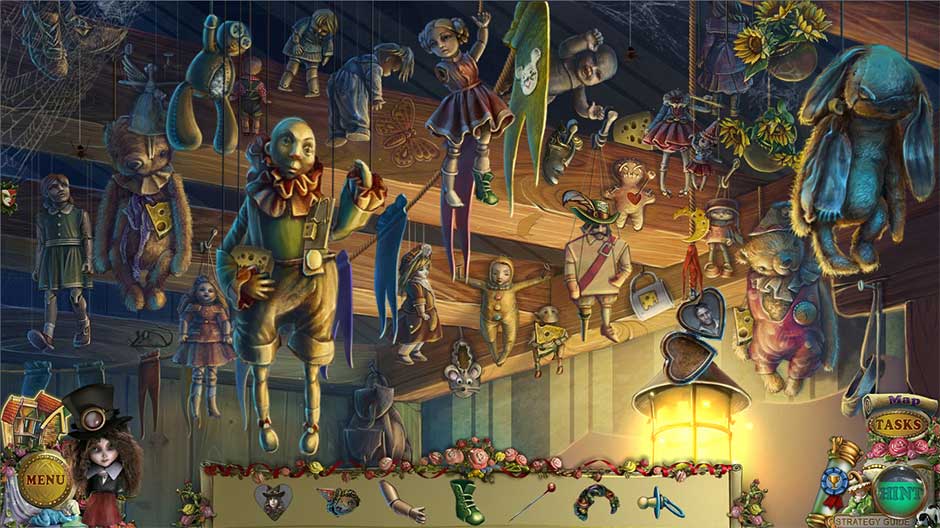 Upon completing the main adventure, an additional bonus adventure will be unlocked. Play as the Doctor as you attempt to discover the illusive cure. Finally, never worry about missing a single hidden item or losing your way with the help of the game's integrated Strategy Guide.
Now Available at GameHouse
Board the train for yourself and discover the price of immortality.
Play PuppetShow – The Price of Immortality Platinum Edition today!