Get ready to reel in another catch from Big Fish Games with Surface – Reel Life Platinum Edition! The Surface series continues in the aptly-named Deja View theater. Much like The Veldt from the pages of a Ray Bradbury novel, this story is about to literally leap off the screen in a hidden object adventure so immersive, you'll wonder if you're really there.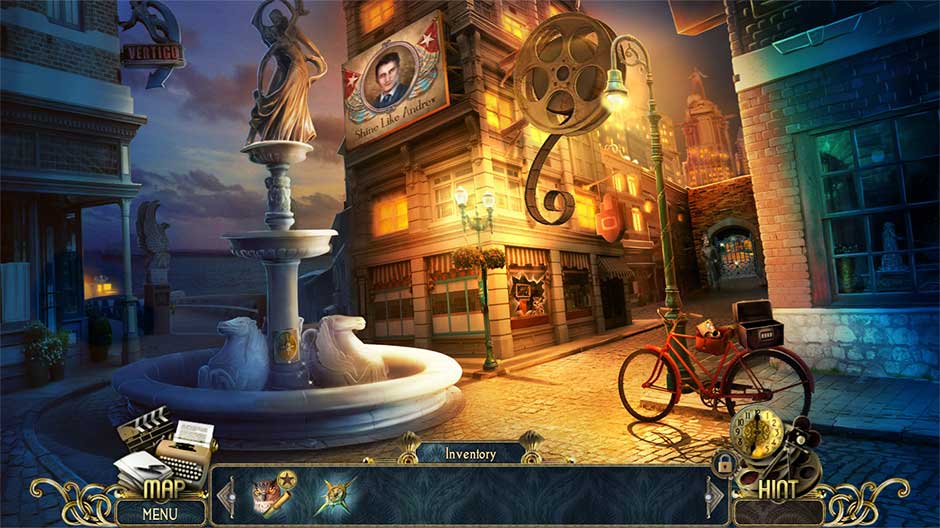 Just Scratching the Surface
But just what are you getting into? This is the very question on the mind of our protagonist. After receiving a frantic call from her sister, the stakes have been raised. Beloved young Jane – your niece – has been carried off by none other than the old film star, Andrew Light. How could this be? The movie may have been transcendent on the silver screen in it's day, but that very quality seems to have taken on quite a literal form. As tigers roar to life on and off the screen, this plot's about to take a dangerous, Jumanji-like turn.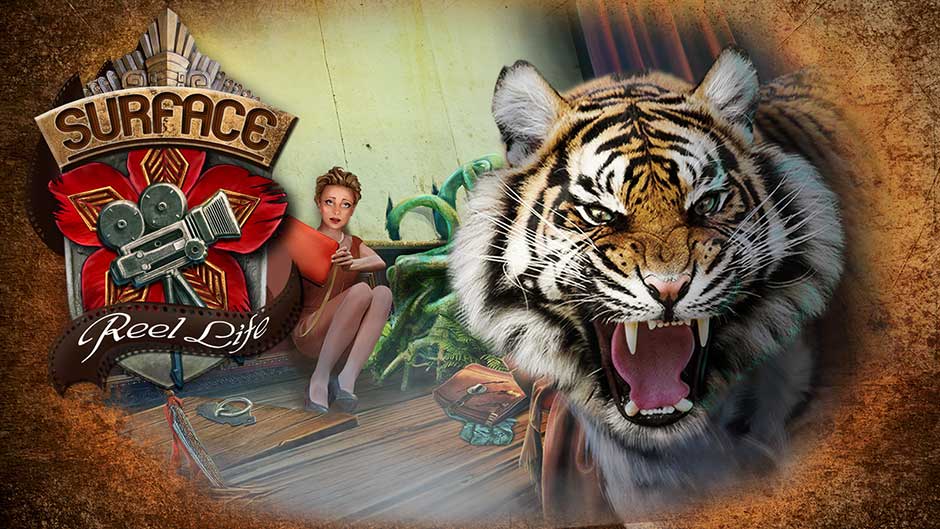 Starring: You
Start your adventure by choosing from one of three featured game modes. For the passive, casual dabbler, the aptly-named Casual mode promises a relaxing excursion – as relaxing as tigers leaping off a film screen can be, anyway! For those who like to roll up their sleeves and go head-to-head with the obstacles facing them, Advanced mode is ready and waiting. And finally, for those die-hard adventurers and elite enthusiasts, there's Hardcore mode: A mode that promises to be absolutely no help at all!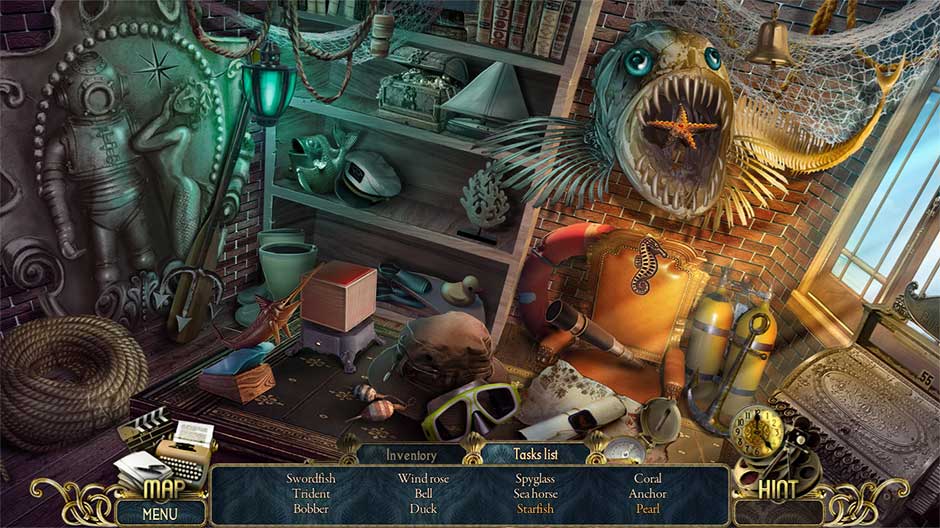 What's that? No help isn't helpful? Cheer up, old sport. We only meant no help in the form of no hints or puzzle skips! For any and every mode, there's still the trusty integrated Strategy Guide and Walkthrough, which will guide you through the game's every chapter – including the Bonus Chapter and all Collectibles hidden throughout the game. Feel free to consult this at any time!
An Adventure at Every Turn
Navigation is easier than ever with the game's interactive Map and objective list. With such trusted resources, you'll never be left for lost in this seek-and-find thriller. In addition to solving the mystery, reveal the enigma of the game's Secret Room. Gather hidden flowers throughout your adventure, and you'll reveal hidden movie clips providing deeper insight into the story.
But what's a great character without some sort of backstory? Complete the main adventure in Surface – Reel Life Platinum Edition and you'll get to explore the tale of Andrew Light himself, trapped in the world of Cinecity.
Unlock even more illustrious rewards with hidden achievements, music, concept art, and more!
From Reel to Real
With this feature, we've only just begun to scratch the surface.
Experience the thrill of Surface – Reel Life Platinum Edition today!