It's time to check up on your game library! With Heart's Medicine – Hospital Heat Platinum Edition coming soon, the GameHouse waiting room is beginning to buzz. Those looking to cure their itch for time management games in the meantime will be happy to know the doors of Happy Clinic Platinum Edition are open and ready for business!
The Greatest Wealth is Health!
Pursue an exciting medical career in Happy Clinic Platinum Edition. Follow the story of Holly, an enthusiastic medical student as she begins her internship in the medical field. Learn the ins and outs of medicine as you aid numerous types of specialists, not just in one hospital, but all over the world!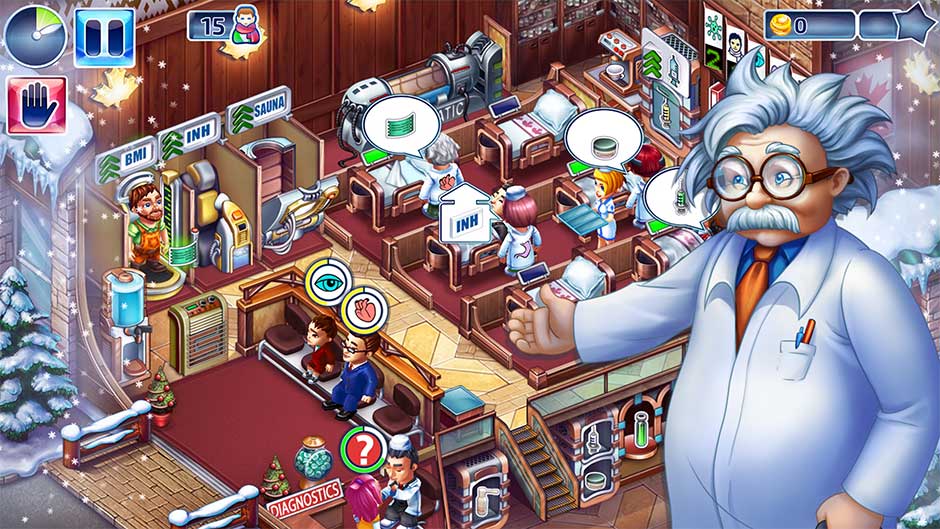 Your job as intern requires you to be able to perform numerous tasks. Help doctors as they diagnose and treat various illnesses. Prepare medicine and tools they may need. Assign patients as they enter the ward and guide them to treatment or further diagnostics. Research samples, discover new cures, and embark on a time management adventure full of dozens of unique challenges and activities!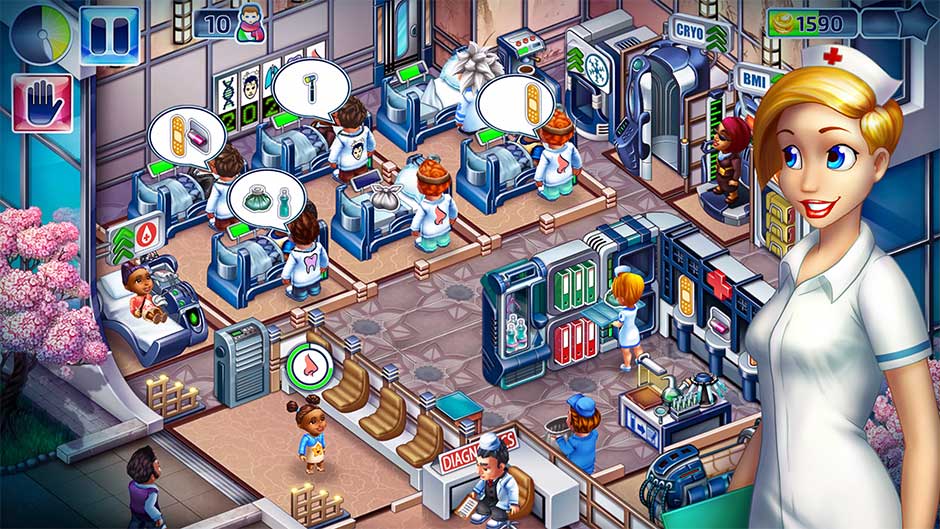 An Apple a Day
Each hospital features 15 shifts you will need to complete – Timed or Relaxed is up to you! Take on Timed shifts and help as many people as possible before time's up, or work the Relaxed shift where the doors only close once the last patient leaves. The more levels you complete, the busier the hospital will get, and the tougher the cases will be. Happy Clinic Platinum Edition features 2 extra locations for you to explore, offering a total of 7 locations overall. Help run a clinic in the land of dangerous animals, Australia. Then put on your sombrero and make your way to Mexico. From there, Canada, Hawaii, and New York await you, with bonus internships in historic England and cutting-edge Japan!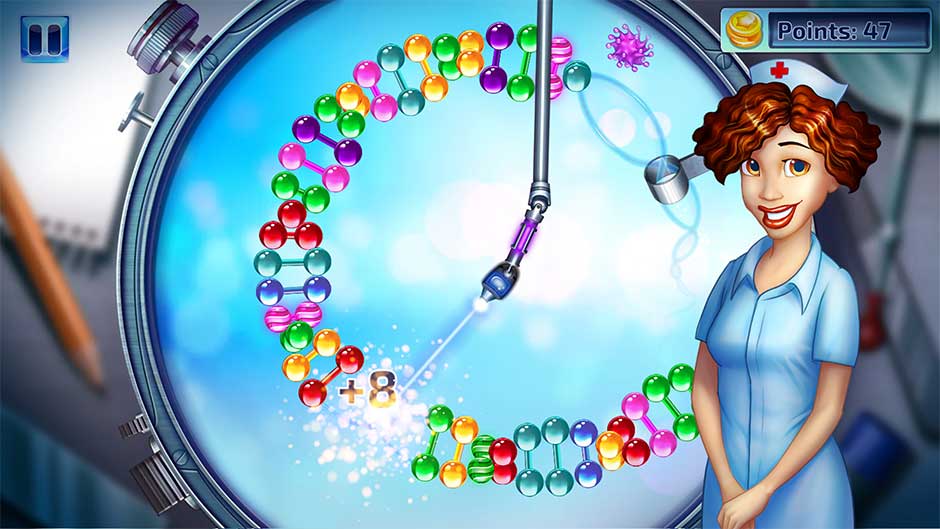 A Dream Team of Doctors
Learn from the best as you work with doctors with specializations in numerous fields. Your input is key: Between shifts, you will be presented with opportunities to further upgrade and specialize according to your patients' needs. Need more beds? No problem. How about an extra skip in your step? We can help you! Hire more doctors, expand your facilities, and upgrade your clinic to your heart's content. With dozens of upgrades supporting dozens of playstyles and 40 additional achievements to unlock, it's no surprise your clinic is destined to be a Happy Clinic!
Available Now at GameHouse
The diagnosis? Fun! Pick up your prescription today!