As children, we're often eager to learn about magic and the unknown. As adults, these fantastical ideas often become no more than fairy tales. In Sable Maze – Forbidden Garden Platinum Edition, you're about to find out just how real magic really is.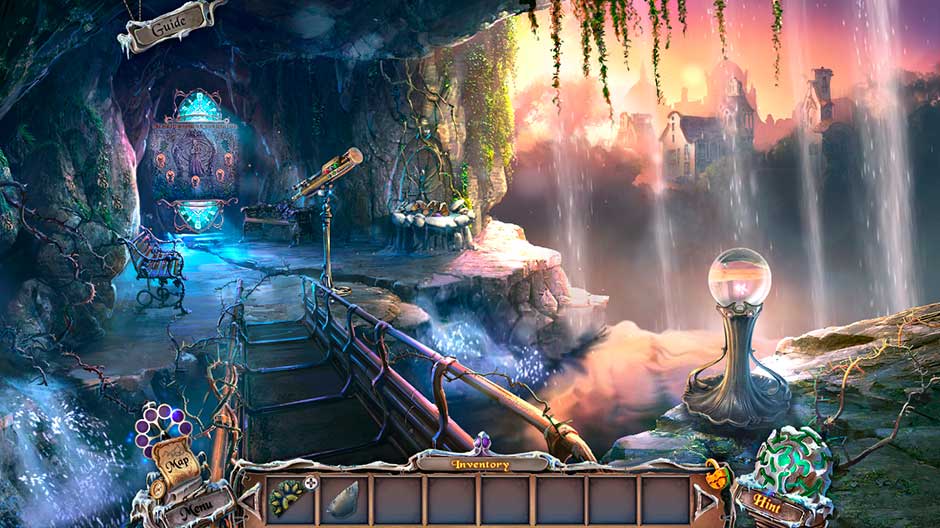 A Door to Another World
Enter the labyrinth that lies between fantasy and reality. The doorway lies in your own backyard – quite literally! Wisteria is en route to the family estate. It's the eve of her wedding, and both her family and fiancé await her arrival. A long-kept family secret hidden away within the maze on the family estate is about to come to light. As a child, Wisteria was warned never to approach the mysterious labyrinth. When her fiancé is dragged to the heart of the maze by a mysterious force, a strange door is revealed. You're about to discover why magic is often spoken of only in fairy tales.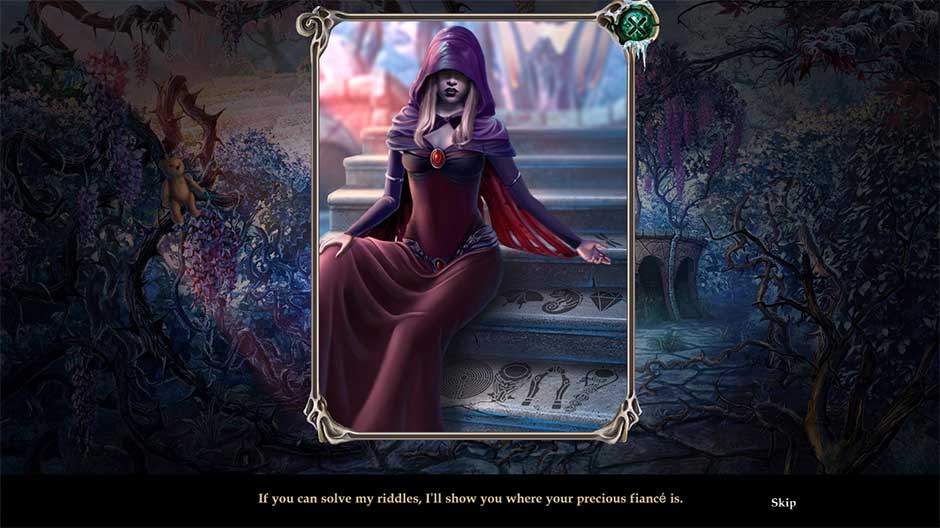 A Hidden Gem
Sable Maze – Forbidden Garden Platinum Edition is a truly magical hidden object adventure. A broad and beautiful world awaits. Spanning 10 chapters, you'll find yourself exploring mythical gardens, magnificent castles, dank prisons, strange cities, and all manner of magical locations. Choose the difficulty of your journey from three modes: Casual, Advanced, and Hard. Highlight areas of interest, or remove all manner of hints and puzzle skips – you choose how challenging the journey will be.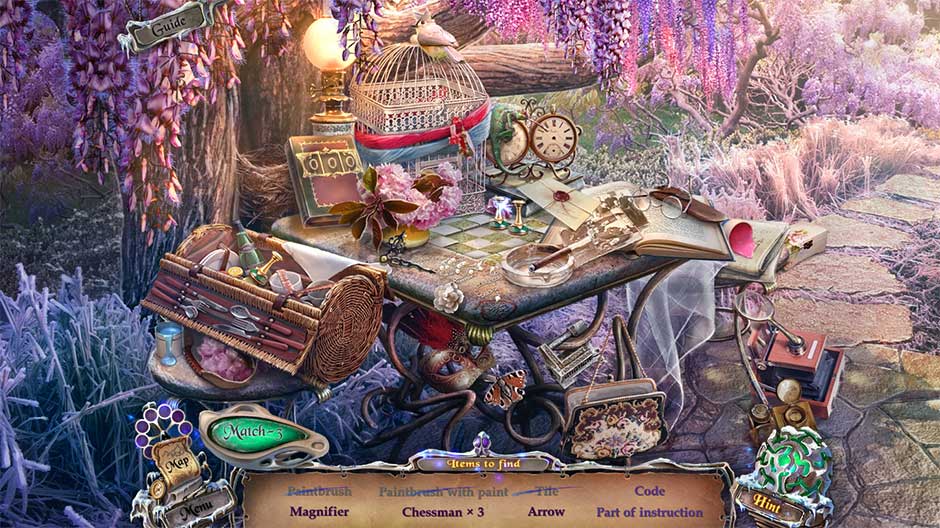 An elaborate map will help guide you on your journey. View all locked and active areas, quick-travel between locations, and even rewatch cutscenes you've discovered. Regardless of your whereabouts, a nifty list of notes and goals will help you keep your bearings. And if you become truly lost, Sable Maze – Forbidden Garden Platinum Edition features an in-game strategy guide that covers not only all chapters, but additional hidden bestiary pages and morphing objects as well.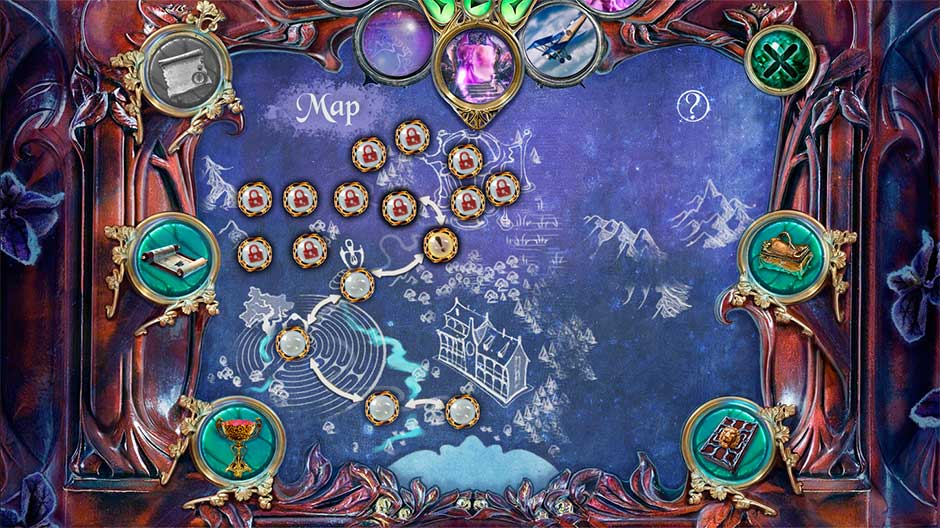 All That Glitters
But what's magic without a bit of sparkle? Unlock 18 sparkling trophies and six beautiful gem collections. As you unlock each of the gem collections, you'll uncover even more the game's story. With names like the Peacock, Mystical Orchid, Sapphire Flower, Emerald Lady, Red Drops, and Mab's Magenta collection, what's not to love?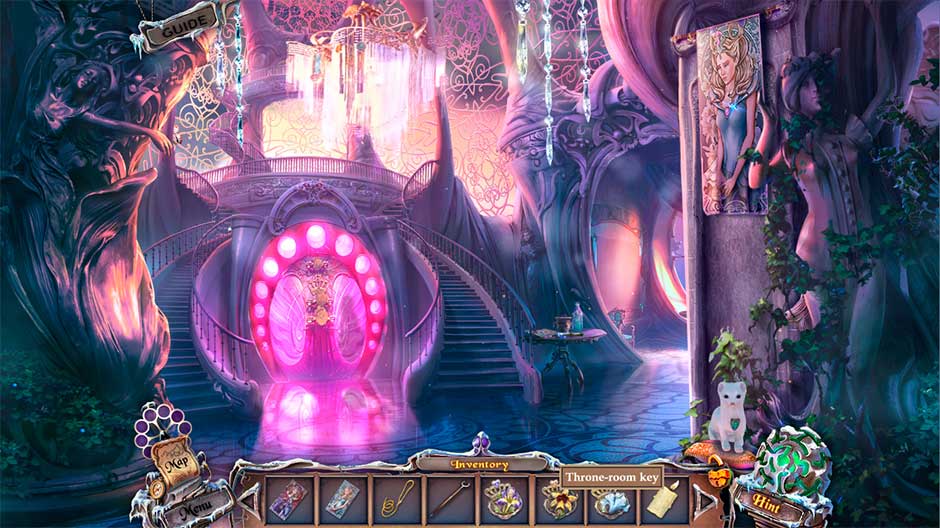 With Just a Spot of Extra Magic
The story isn't over once you've finished the game. Follow Wisteria's continuing adventure in an exclusive bonus chapter. You can even play additional Match 3 levels, view a developer diary, and enjoy bonus concept art, music, and more!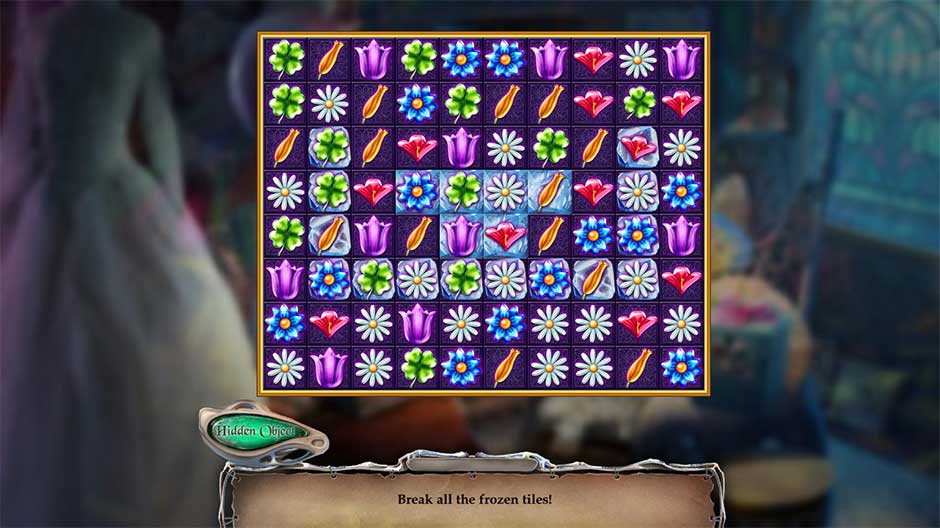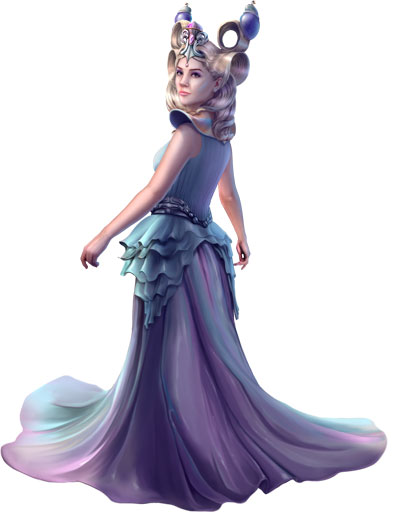 Lose yourself in Sable Maze – Forbidden Garden Platinum Edition, a magical hidden object adventure today!
Or, go back to the beginning with Sable Maze – Sullivan River Platinum Edition and discover the macabre history of the maze. Once you've conquered the nightmare, continue the story with Sable Maze – Norwich Caves Platinum Edition and discover the sister labyrinth hidden beneath a prestigious university.

Now Available at GameHouse