Peace has endured in the kingdom – for a time. That is until the evil sorcerer rears his hooded head once more! Mind overflowing with dark and cunning plots, he casts a dark curse upon the king. Darkness threatens the kingdom once more, and it will be up to Kevin and Zloks to once again bring forth the light. Don a knight's armor and embark on an epic quest in Fables of the Kingdom II.

Taking Magic to the Next Level
The sequel to the acclaimed strategy game Fables of the Kingdom, you will utilize all your leadership and time management skills as you once again take control of Kevin, the bravest hero in all the land. It's not only your job to slay the evil sorcerer, but to lead a detachment of men throughout the magical, fairy-filled world. With a terrible curse affecting King Artos, the realm is at the mercy of your heroics.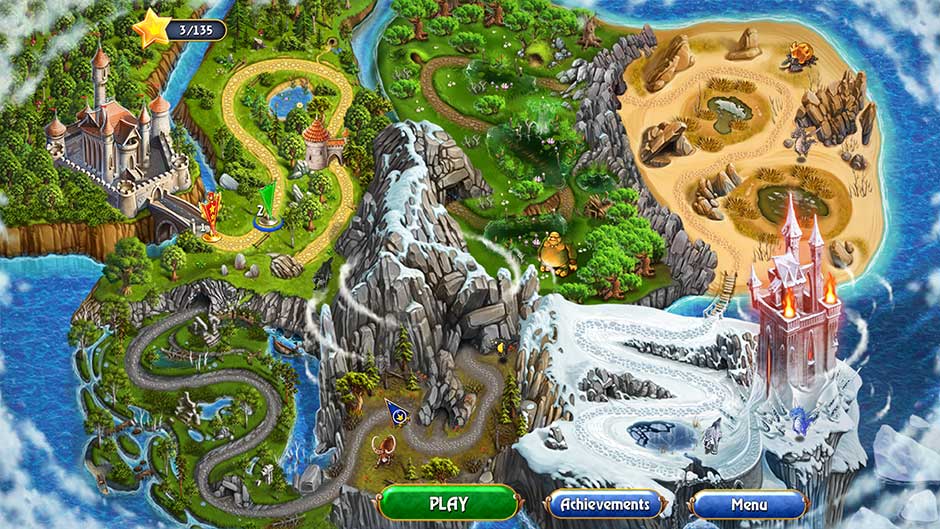 Traverse 6 regions as you fight to overcome 55 challenging levels. Gather resources, lead your men, come to their aid and slay any monster that stands in your way. Unique obstacles and challenges await around every turn. In a world filled with danger, you will need to constantly learn, expand, and improve. Create buildings, improve fortifications, and master powerful spells with the help of the wily wizard Zloks.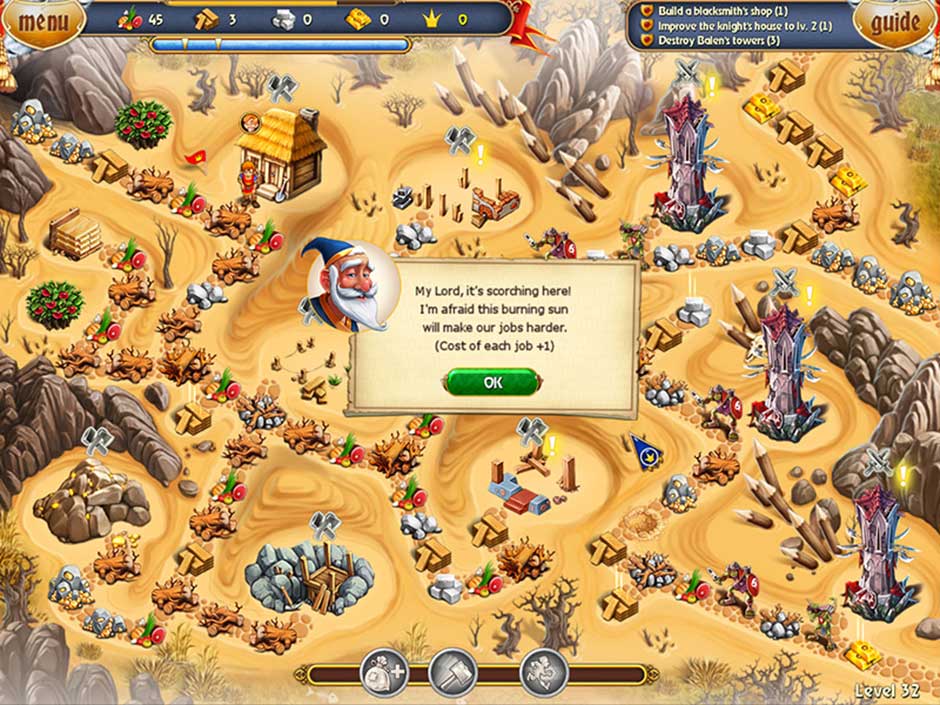 Toil and Trouble
There's no denying you'll need to work hard to reach the evil sorcerer's lair. There are 2 game modes available for you to choose from. For the squire aspiring to knighthood, an untimed mode will allow you to take on each challenge without time limits. For the knights in shining armor who love a tough challenge, the normal mode will pit you against the clock as you work to overcome challenges.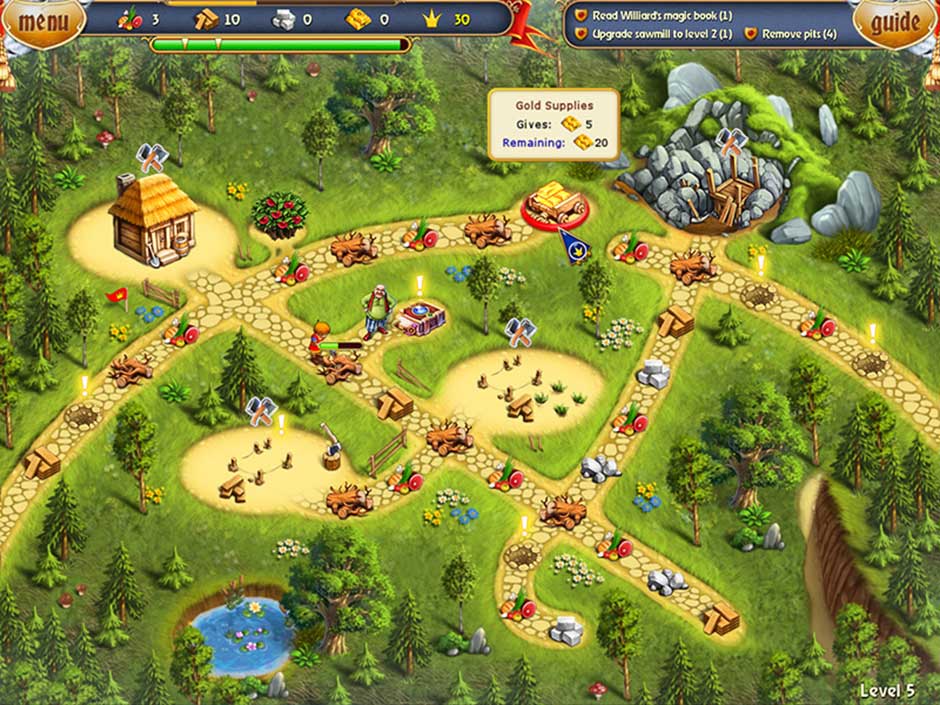 But perhaps you're not as clever as Zloks – not a problem! Consult the game's integrated strategy guide for unique strategies and solutions per level at any time.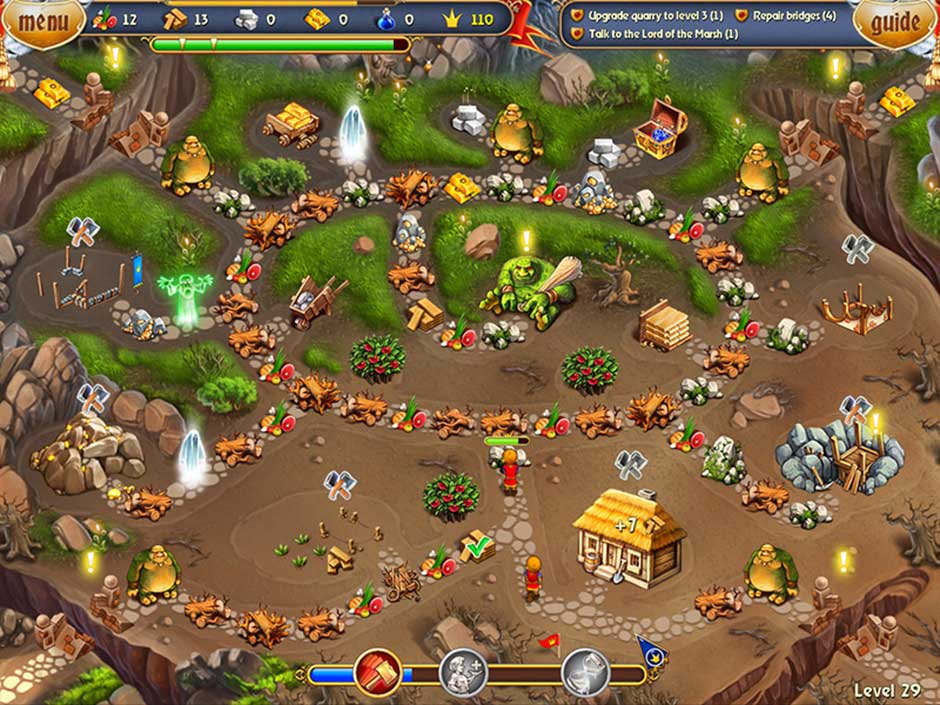 Legendary Rewards
As you conquer your trials, you will be rewarded with unlockable achievements and medals. Amass a collection worthy of a king as you traverse the kingdom. Defeat the sorcerer himself, and you'll be granted the key to unlock extra levels.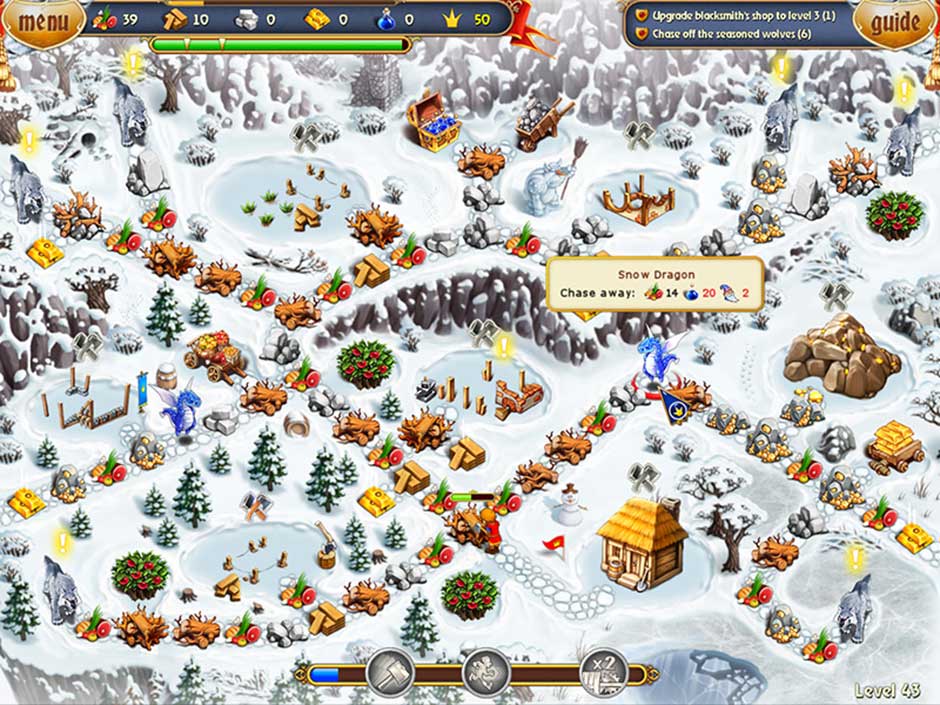 Available Now at GameHouse
Take a breath and venture into the wild.