The royal legacy continues in Weather Lord – Graduation Platinum Edition. King Victor and Queen Victoria are preparing to pass the torch on to the next generation – their daughter, Jenny. However, before the Princess can begin her rule, she will need to master the ways of the Weather Lord and graduate top of class!
Control the Elements
Navigate a total of 60 levels spread across multiple islands. You'll receive a crash-course in royal weather control as you complete a variety of tasks. From saving the University from pirates, to restoring fairy palaces and even recovering a legendary golden egg – all are necessary if you wish to graduate with honors.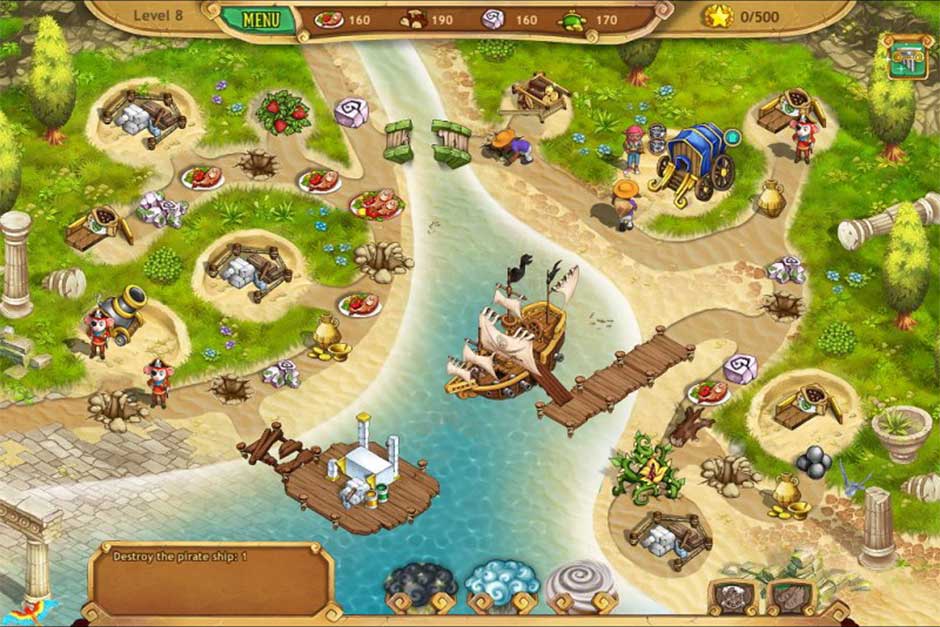 Part of being a good student is taking notes and keeping organized. Your organizational and multi-tasking skills will be put to the ultimate test in this strategy title. Similar to previous games in the series, Weather Lord – Graduation Platinum Edition requires you to gather resources and complete a series of tasks within a given timeframe in order to progress. With the unique mechanic of weather-control on your side, blue skies are sure to reign supreme.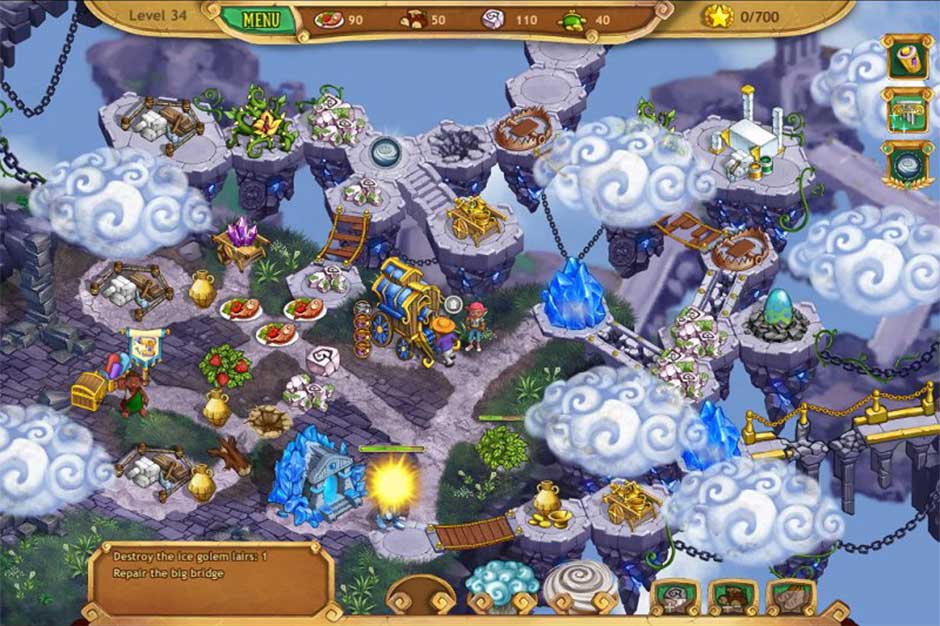 Treasure Beyond Measure
As if studying weren't stressful enough, the Great Dragon is also breathing down your neck. Her precious golden egg has gone missing. If not recovered soon, her wrath will be quick to follow. But we've come prepared! Weather Lord – Graduation Platinum Edition features additional Collector's Edition content. Enjoy 15 additional Collector's Edition levels, and an integrated Strategy Guide which covers each and every level in the game. You're sure to get an "A" in strategy – the rest is up to you!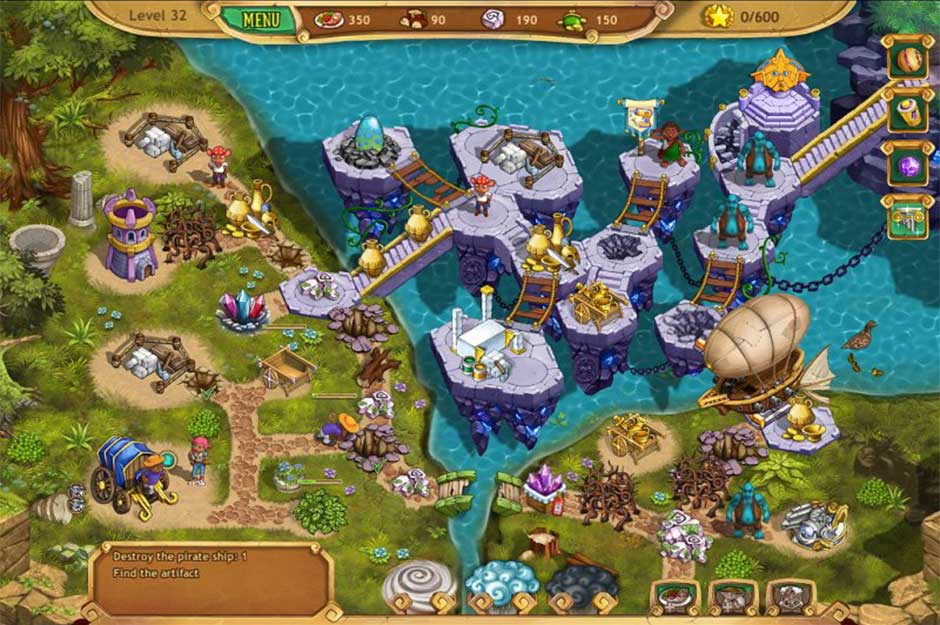 Feel like enrolling in extracurricular activities? Try one of the other Weather Lord games available at GameHouse!
Become a Legendary Hero
Step into the shoes of a legendary Weather Lord in Weather Lord – Legendary Hero Platinum Edition. Wielding the power of the sun, wind, and rain, call upon the gods of Olympus as you attempt to rescue your beloved, Olivia. Use your abilities to restore a ravaged land and gain the favor of the fabled Greek gods. Rest and relaxation can wait – there's an epic adventure to be had!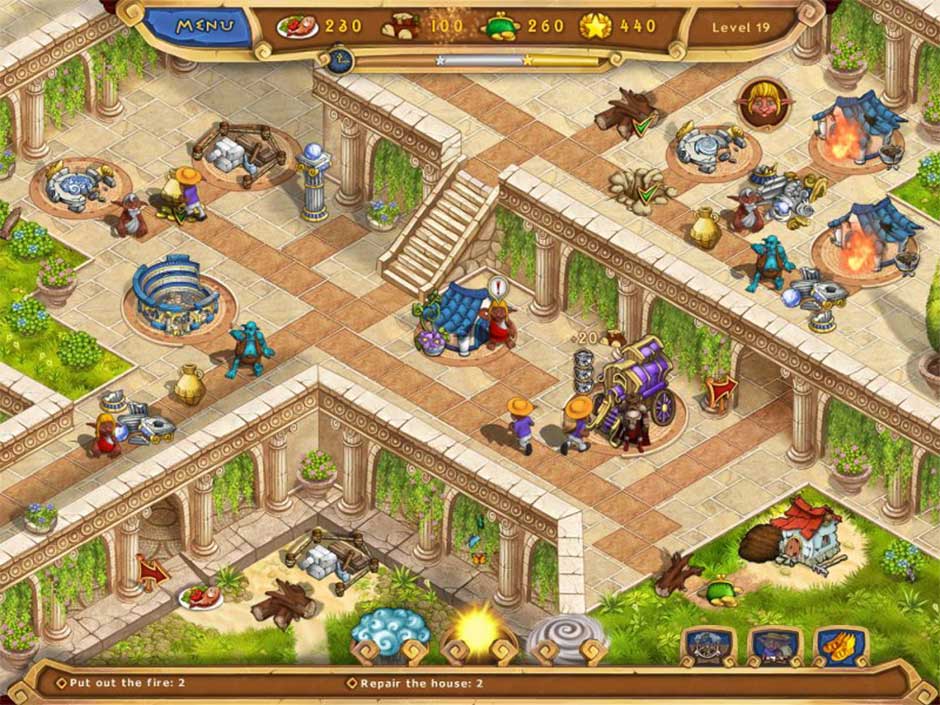 Day Vs. Night
If you're in the mood for more of a "staycation", Weather Lord – Royal Holidays Platinum Edition is the perfect destination for you. Daylight is waning, and this time, it may not come back! Travel across the kingdom to aid your people and restore light to the land. Once you've returned from your heroic quest, you can opt to take on the role of the demon as you work to cover the kingdom in eternal night. Enjoy a cornucopia of charming visuals and humorous dialogue as the timeless forces of light and dark grapple for the upper hand. Are you an early bird, or a night owl? Embark on this royal holiday, and you could be both!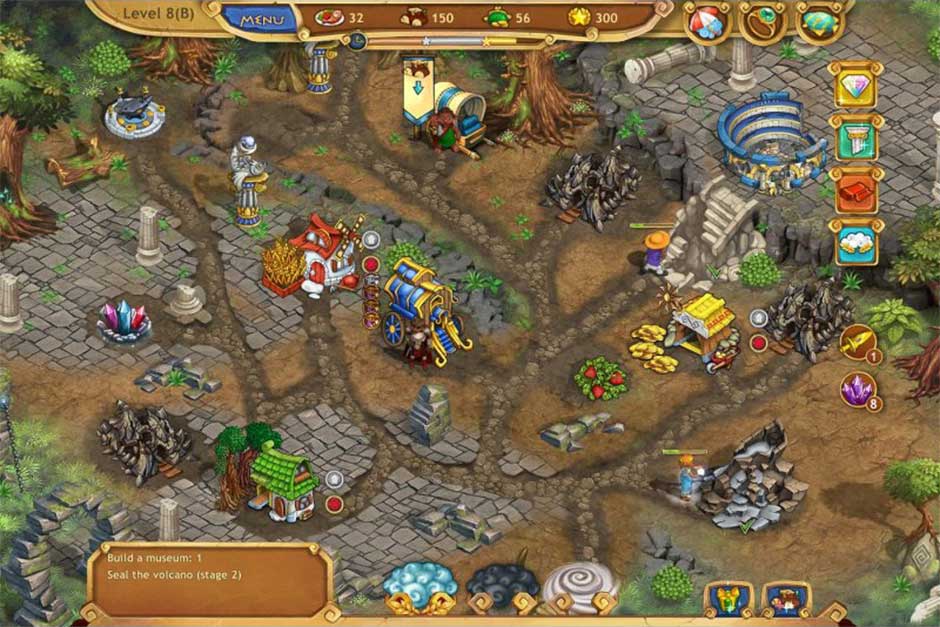 Available Now at GameHouse
Do you have what it takes to become the future Weather Lord?
Play Weather Lord – Graduation Platinum Edition today!