Now boarding Sky Crew Platinum Edition! Embark on a flight that will take you soaring up to 36,000 feet of time management fun. Attend to passengers as they fly all over the globe. The sky's the limit!
First Class Service
You're the newest flight stewardess as you take to the skies. Your job is to take care of passengers and attend to their needs during their long flight. But being cramped in a plane can be taxing on anyone's patience, so you'll need to use your time management skills to keep passengers happy.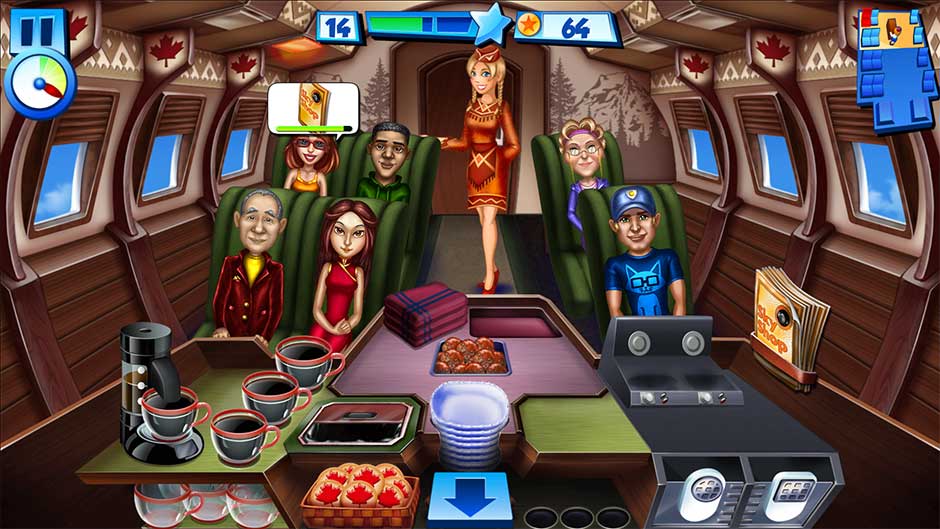 Serve passengers a variety of food and beverages as you navigate back and forth on the narrow plane aisles. Prepare your cart and retrieve specialty catalog items from the galley. Every day and every flight offers something new. Earn bonuses and purchase upgrades to further enhance the passengers' experience and ensure they have a pleasant flight.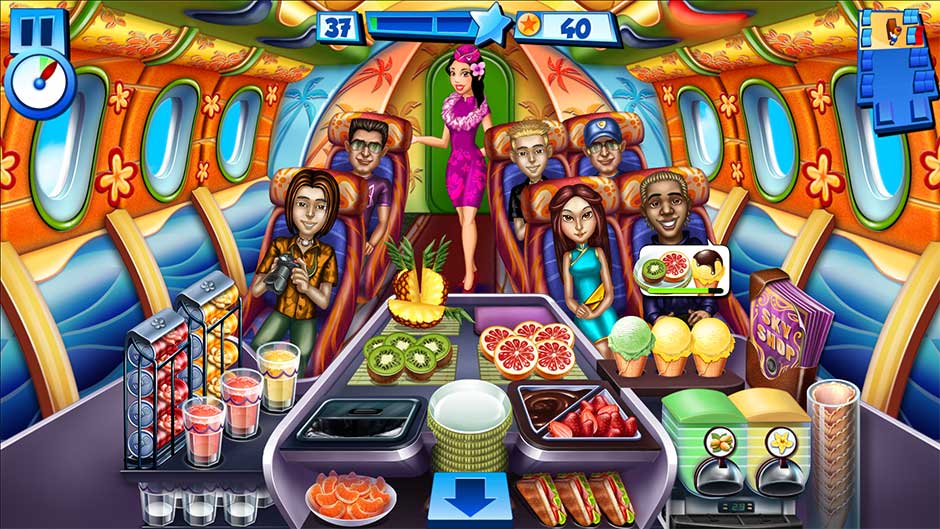 Travel Around the Globe
From the sunny shores of tropical Hawaii to the snow-covered expanses of Sweden and rich colors of Asia, travel on themed flights all around the world. Serve specialty dishes and offer exclusive souvenir items to commemorate the trip. With over 200 levels, there's plenty to see on this flight.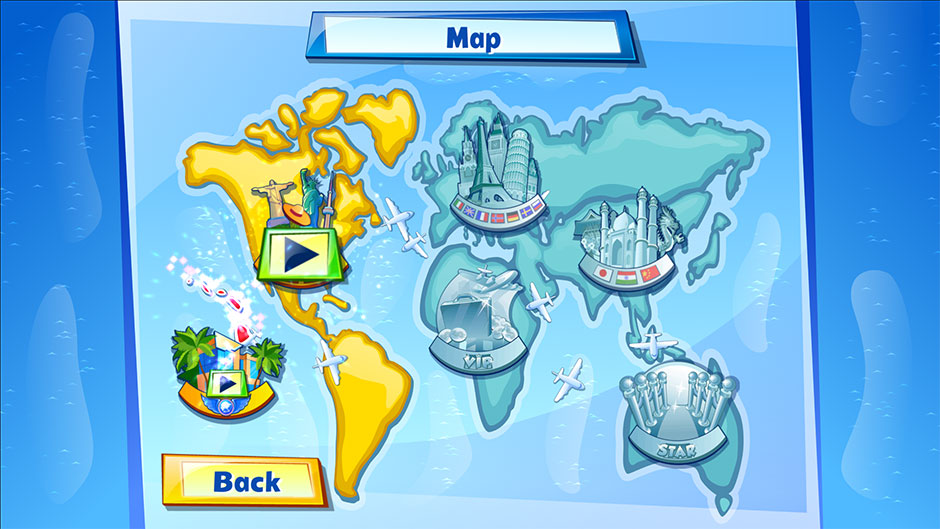 Earn Your Wings
For the Sky Crew elite, aim for the sky with over 30 unlockable achievements. Only the best of the best have what it takes to become a first-class flight attendant.
Now Arriving at GameHouse!
We hope you've enjoyed your flight!