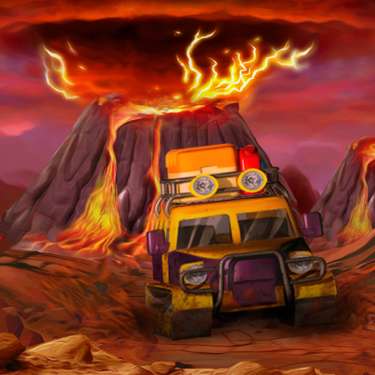 Rescue Team 5
You can only play this game with:
Windows 10Windows 7Windows 8Windows 8.1Windows VistaWindows XP
In Rescue Team 5, you need to show your rescue skills once again, and travel through various locations to free people in peril! Will you be the hero and save the day?
Video & Screenshots
Play Rescue Team 5 and join the famous Rescue Team on another unforgettable adventure!
Discover Rescue Team 5, grab your hard hat, and start rescuing people in peril! The famous Rescue Team is counting on you once again, so there's no time to waste. Start removing obstacles, rebuilding infrastructure and saving people. You need to visit various challenging landscapes, so make sure you're prepared for whatever comes your way in Rescue Team 5!
put your rescue skills to a challenging test and save people in need
remove obstacles, gather resources and rebuild infrastructure
travel through exciting locations like wastelands, jungles, mountains, and more
discover an explosive finale and try to earn all achievements
Stop a glacial meltdown that could have catastrophic consequences!

Stop an alien threat from wreaking untold devastation on Earth!

Battle nature's fury and stop a mad scientist from replicating the most destructive forces of nature!

Overcome natural - and man-made - hazards by leading the way to safety when disaster strikes!

Mother Nature has met her match! This team of true heroes won't stop until every victim is safe.

Create and execute strategic rescue operations. When Mother Nature roars, the Rescue Team answers!

Explore Rescue Team 4, a challenging time management game, and show your rescue abilities once again!

Restore Greenfield Island after a devastating natural disaster strikes in Rescue Team 3.

Rebuild three pristine islands after a disaster strikes in Rescue Team, a daring challenge.