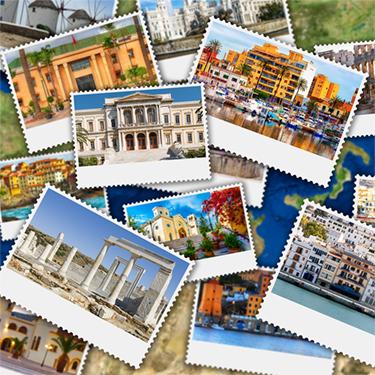 Mediterranean Journey 2
You can only play this game with:
Windows 10Windows 7Windows 8Windows 8.1
Mediterranean Journey 2 is a beautiful GameHouse Premiere Hidden Object game set in the Mediterranean. Explore the region and learn more about its stunning culture.
Video & Screenshots
A GameHouse Premiere Exclusive! Explore the spirit and culture of the Mediterranean region in a beautiful Hidden Object game.
Mediterranean Journey 2 returns to the Mediterranean for another beautiful adventure. Explore the region and its vibrant culture as you find hidden objects and collect photo albums. Piece together new memories with more than 50 new levels. The fun is just beginning! Book your vacation for the GameHouse Premiere of Mediterranean Journey 2 today!
Explore the beautiful Mediterranean region.
Play over 50 stunning Hidden Object levels.
Solve challenging puzzles and collect photo memories.
Replay your favorite levels and minigames at your leisure.