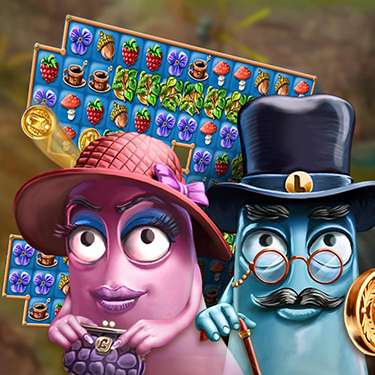 Laruaville
You can only play this game with:
Windows 10Windows 7Windows 8Windows 8.1Windows VistaWindows XP
In Laruaville, you need to help out friendly and happy ghosts! Can you build a beautiful town for them to live in?
Video & Screenshots
Play Laruaville and help friendly and cheerful ghosts build a town for themselves!
Play Laruaville and enjoy a colourful 3-in-a-row game! Friendly and cheerful ghosts are looking for a place to live, and they could really use your help. Can you use your 3-in-a-row skills to construct all the buildings they need, and create a wonderful town for them to live in? Enjoy the many challenges and lovely characters now, and play Laruaville!
help your new ghost friends with building a wonderful town of their own
meet 5 cheerful and happy ghosts and learn about what they like and need
enjoy tons of challenging 3-in-a-row lay-outs and earn as much coins as possible
choose between Timed and Relaxed game modes, and try to reach all achievements
Like to play another game from the Laruaville series?
Yarr, me hearties! Yer treasures are buried on a magical island. Can ye be thar in the hour?

After getting shipwrecked on a deserted island, this group of goofy ghosts must somehow build a new ship...

Laruaville 4 Christmas is a holiday hybrid of Match 3 and world-building to celebrate Christmas!

Play Laruaville 3 and help your quirky ghost friends on another exciting match 3 adventure!

Play Laruaville 2, an exciting match 3 game, and help your ghost friends solve a huge mystery!