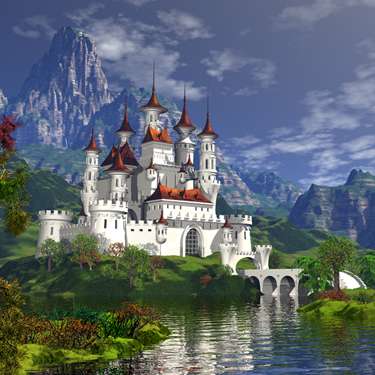 Jewel Match 2
You can only play this game with:
Windows 10Windows 7Windows 8Windows 8.1
Escape to a magical land of puzzle challenges in Jewel Match 2.
Video & Screenshots
Return to the Magic of Jewel Match.
Escape to a magical land of match-three puzzle challenges in Jewel Match 2. Arrange vibrant gems into matching groups of three or more and clear the gold tiles from the screen. Collect coins to purchase powerful spells and boost your puzzle prowess. Use the jewels you've gathered to build majestic castles in stunning landscape scenes and, when you're done, decorate your desktop with amazing images of fantastic lands. Featuring loads of challenging levels, two great game modes, and spellbinding visuals, Jewel Match 2 is an original adventure of brain-bending fun!
Unlimited Play
Two Game Modes: Regular and Relaxed
150 Challenging Levels
Helpful Power-Ups
Unlock Stunning Desktop Wallpaper
A GameHouse Premiere Exclusive! Embark on a journey full of Solitaire and sun!

A GameHouse Premiere Exclusive! Dive into a wondrous world beneath the waves featuring vibrant maritime mansions.

A GameHouse Premiere Exclusive! Return to the underwater world of Atlantis in an enchanting Solitaire adventure.

A GameHouse Premiere Exclusive! Help an architect build a magnificent imperial palace.

GameHouse Premiere Exclusive! Send shivers down your spine with a creepy-crawly Match 3 quest.

A GameHouse Premiere exclusive! Take a deep dive into the wonderful underwater world of Atlantis.

Prepare to get snowed in with a game of Solitaire! Rebuild 5 frosty locations in this winter adventure.

Restore the kingdom's mesmerizing castles in this enchanting Solitaire adventure.

Return to Nerinia for a new journey through a royally epic Match 3 adventure.

Love is in the Solitaire. Enter the enchanting world of Jewel Match with your Solitaire sweetheart.

Return to the world of Jewel Match in this beautiful solitaire adventure.

A gardener's son, a princess, and a forbidden love. All the ingredients you need for a classic love story.

Play Jewel Match Twilight and enjoy a spooky adventure that will leave your spine tingling!

Play Jewel Match Snowscapes and enjoy an amazing match 3 adventure in a magical snowy winter wonderland!

In Jewel Match 4, you join Luna for a new 3-in-a-row adventure! Help her find a missing wizard.

Help young Luna restore the castles of Nevernear in Jewel Match 3, a dazzling matching adventure.

Enjoy Jewel Match 2 Reloaded, a grandiose gem lover's match! Combine stones to build grandiose castles!

Jewel Match is a gem that will make your eyes sparkle with joy in 150 levels of gaming fun!