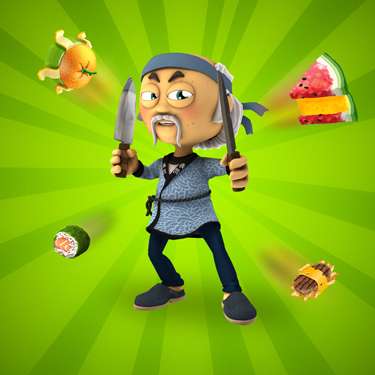 Youda Sushi Chef 2
You can only play this game with:
Windows 10Windows 7Windows 8Windows 8.1
Begin with slice, dice, and roll, and then move on to other culinary challenges.
Video & Screenshots
It's not just sushi!
Begin with slice, dice, and roll, and then move on to other culinary challenges in Youda Sushi Chef 2, a time management game that brings out your inner chef. It's not just sushi on the menu.

Keep you customers happy, achieve the restaurant's daily goals, serve up just the right orders, and keep your inventory stocked. Are you ready for this? You've got the recipes and supporting vendors at your fingertips, and the customers are lining up. What are you waiting for?

Feed the hungry masses when you try Youda Sushi Chef 2 today!
Prepare 60 dishes in 6 international restaurants.
Upgrade your kitchen for more efficient prep and service.
Manage supplies and order fresh ingredients.
Take on 6 challenging boss battles.
Like to play another game from the Youda series?
Design and manage your very own busy bay in this stimulating, yet relaxing, new challenge.

Prepare delicious delicacies for your hungry customers in Sushi Chef, an original challenge.

Live out your own castaway adventure in Survivor, a tale of faith, survival, and destiny.

Help an eccentric scientist rebuild his fishing company in Fisherman, a charming challenge.

Clean up your farm and town after a disaster in Farmer 3 - Seasons, a sequel to the hit game.

Uncover a mysterious family secret in the thrilling Mystery - The Stanwick Legacy.

Unleash your adventurous spirit once again to save loved ones in Survivor 2, a fantastic sequel.

Stop a mega-corporation from taking over your town in Farmer 2 - Save the Village.

Guard a kingdom from an evil witch in Youda Fairy, a magical journey of fantasy and spell casting.

Take a walk on the wild side and guide wildlife enthusiasts through safaris worldwide with Safari.