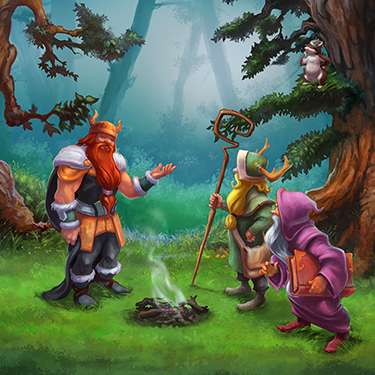 Northern Tale 2
You can only play this game with:
Windows 10Windows 7Windows 8Windows 8.1Windows VistaWindows XP
Northern Tale 2 is the amazing follow-up to the wonderful adventure game! Can you restore Ragnar's kingdom to its former glory?
Video & Screenshots
Play Northern Tale 2 and enjoy the long-awaited sequel to the hit adventure game!
In Northern Tale 2, you need to help King Ragnar restore his kingdom to its former grandeur! Now the evil Gesta is defeated, it's a good time to repair villages, produce food, and heal the trees. But is everything as peaceful and quiet as it seems? It's up to you to find out. Get ready for the wonderful long-awaited sequel and play Northern Tale 2 now!
bring King Ragnar's kingdom back to life in an exciting adventure
repair village houses and buildings, collect gold, produce food, and heal trees
interact with mermaids, mushrooms, and other interesting characters
enjoy 50 levels full of adventure fun and play 150 quests to unlock all awards
Not even Valhalla can keep Ragnar from protecting his people!