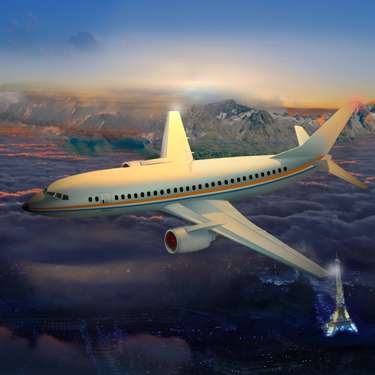 Little Shop 6 - World Traveler
You can only play this game with:
Windows 10Windows 7Windows 8Windows 8.1Windows VistaWindows XP
Pack your bags and travel the world in search of amazing items in this hidden object extravaganza!
Video & Screenshots
A global shopping spree to remember!
Pack your bags and get set to travel the world in search of amazing items in the all-new Little Shop 6 - World Traveler, the sixth adventure in the exciting hidden object series that critics call "a blast to play" and "difficult to put down". In this new escapade, you have been persuaded out of retirement by a mysterious person with an offer you just can't refuse: Travel around the world and find one-of-a-kind souvenirs for a collection. With a sharp eye for the unique, you're off to visit amazing locations like Tahiti, Australia and Morocco! Visit vibrant and exotic destinations to find these carefully hidden items. Get help from power-ups including flash cameras and new level-specific items such as a helpful platypus in Australia. Together with the manic Blitz mode, the "Shake It" bonus rounds and of course, collectible trophies, this will be the biggest Little Shop adventure yet! Play Little Shop 6 – World Traveler today and experience a global shopping spree that you'll remember forever!
Hours of Hidden Object fun
Exotic locations around the world
New "Shake It!" bonus round
This "hidden object" game Little Shop of Treasures will bend your brain and dazzle your eyes.

Little Shop - City Lights: Turn your little shop into a big success in this hidden object game!

Welcome back to Huntington in Little Shop of Treasures 2, a new adventure of seek-and-find fun.