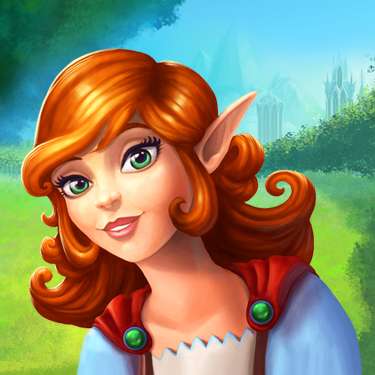 Elven Legend
You can only play this game with:
Windows 10Windows 7Windows 8Windows 8.1Windows VistaWindows XP
In Elven Legend a prosperous kingdom was left lifeless by a ferocious witch. The King's daughter tries to restore the Kingdom. Can you help her defeat evil?
Video & Screenshots
Play Elven Legend and help the King's daughter to restore a once prosperous kingdom. Build and collect!
Elven Legend tells the story of a kingdom full of prosperity. However, a ferocious witch put a wicked spell on their Vital Tree's roots and left it lifeless. The royal family was taken captive and command was taken of their throne. The King's daughter was left all alone. Help her collect, build, and practice magic to restore the Elven Kingdom. Can you defeat evil? Play Elven Legend today!
use spells and potions to help magical creatures and restore the Kingdom
find all parts of the Elder Staff to defeat the evil witch Mortessa
fulfill all achievements in Relaxed, Normal or Professional mode
hire Gnome workers to finish every location's tasks in time