Donkey Kong, Legend of Zelda, Super Mario Brothers, Duck Hunt. Who doesn't remember these legendary 8-bit Nintendo games? We have to admit; we really do miss them! That's when we started wondering. How would world leaders look as 8-bit game characters? Would they be even more amazing than the famous game characters we know so well from the past?
Well, here's the result! Do you recognize them all?
Angela Merkel
So much diplomacy captured in so few pixels. Who else could this be than "the most powerful woman on earth", little miss Angela Merkel?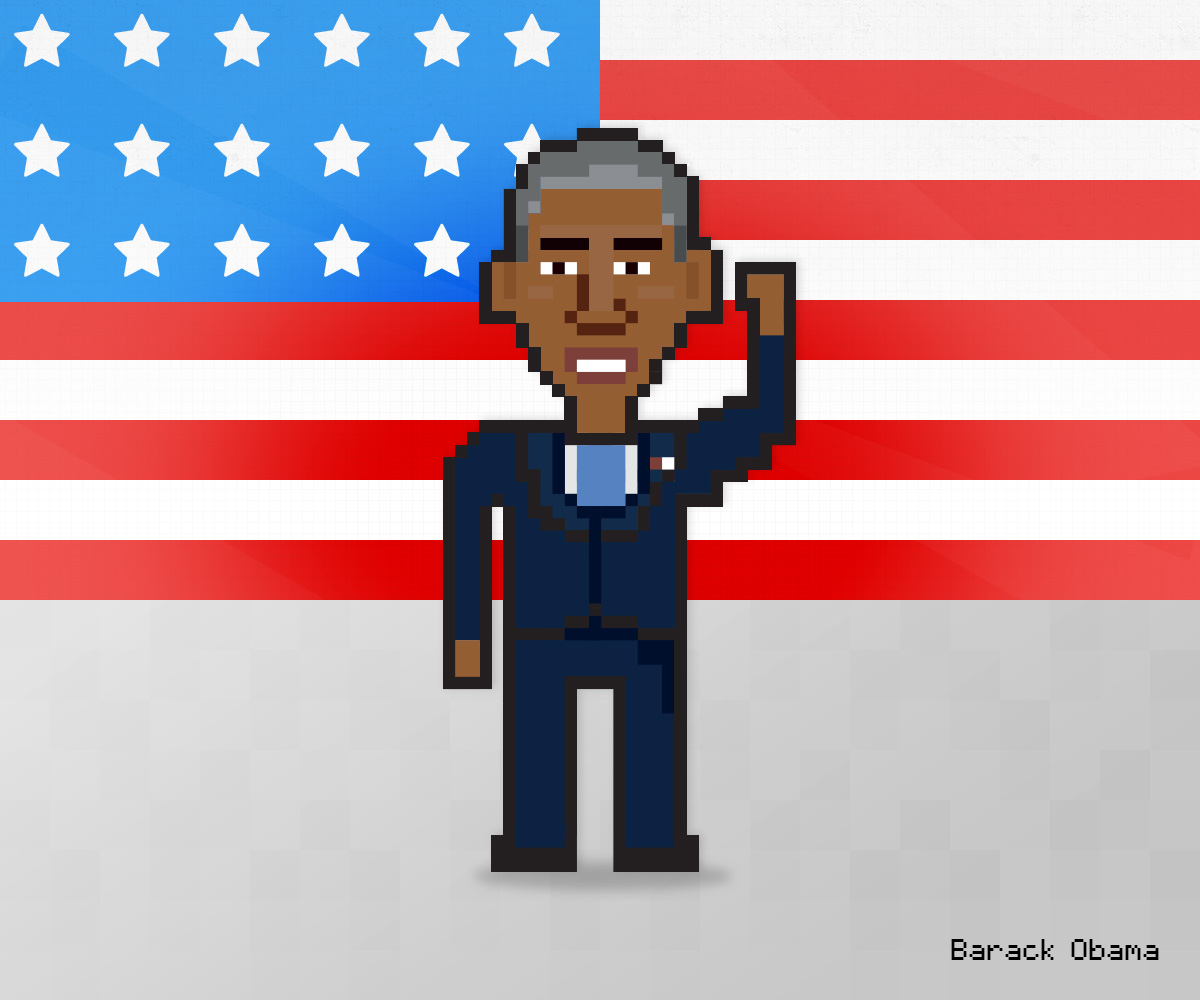 Barack Obama
We bet this one wasn't too difficult. This man has been a top player in the political game for quite some time now. All the way from the White House in Washington DC, we present you President Barack Obama!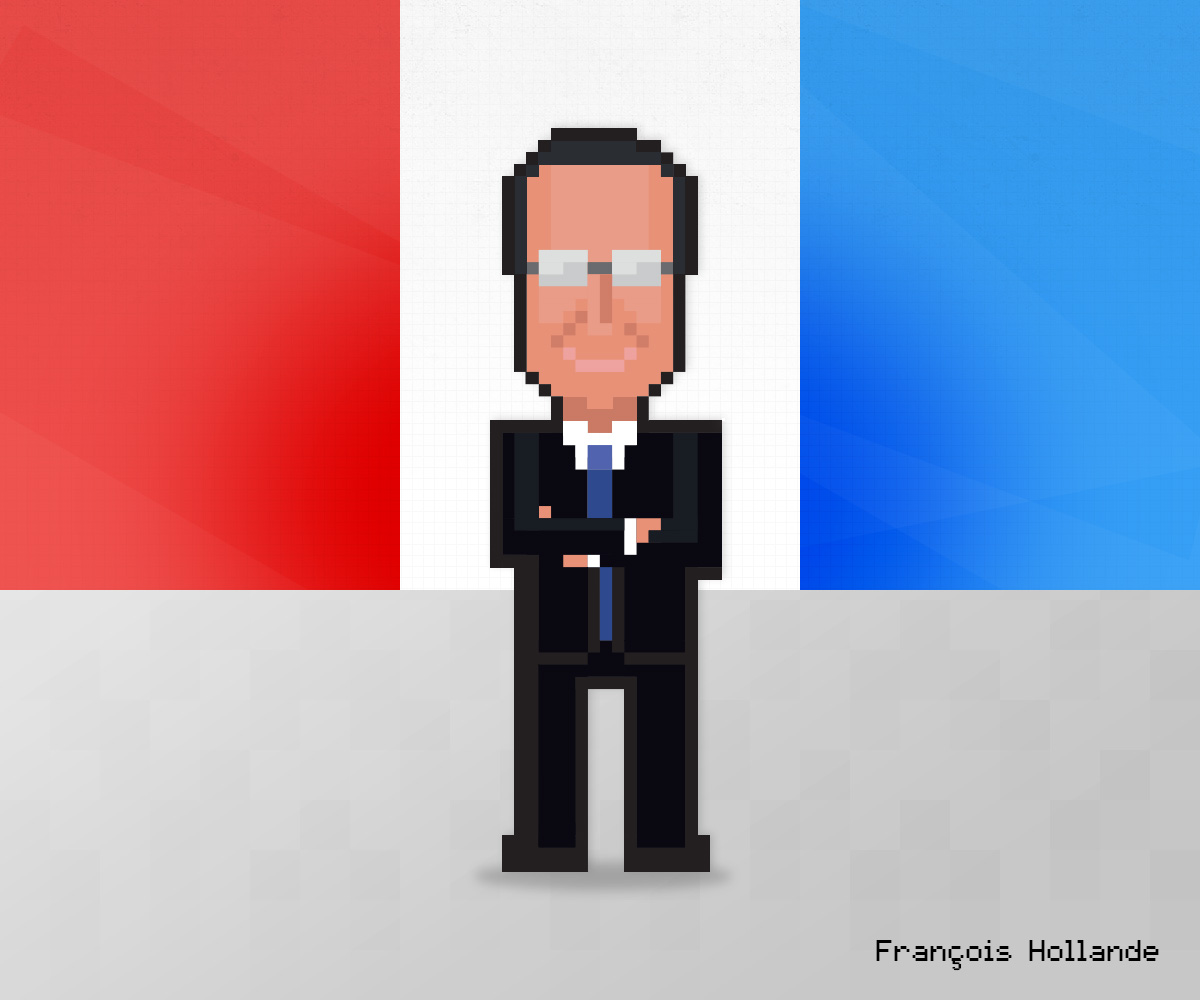 François Hollande
For those of you who didn't recognize him immediately, this is the president of France since 2012. He hasn't been in the picture for as long as some of the other leaders in this list, but he's earned his bits. Be there or be square monsieur François Hollande!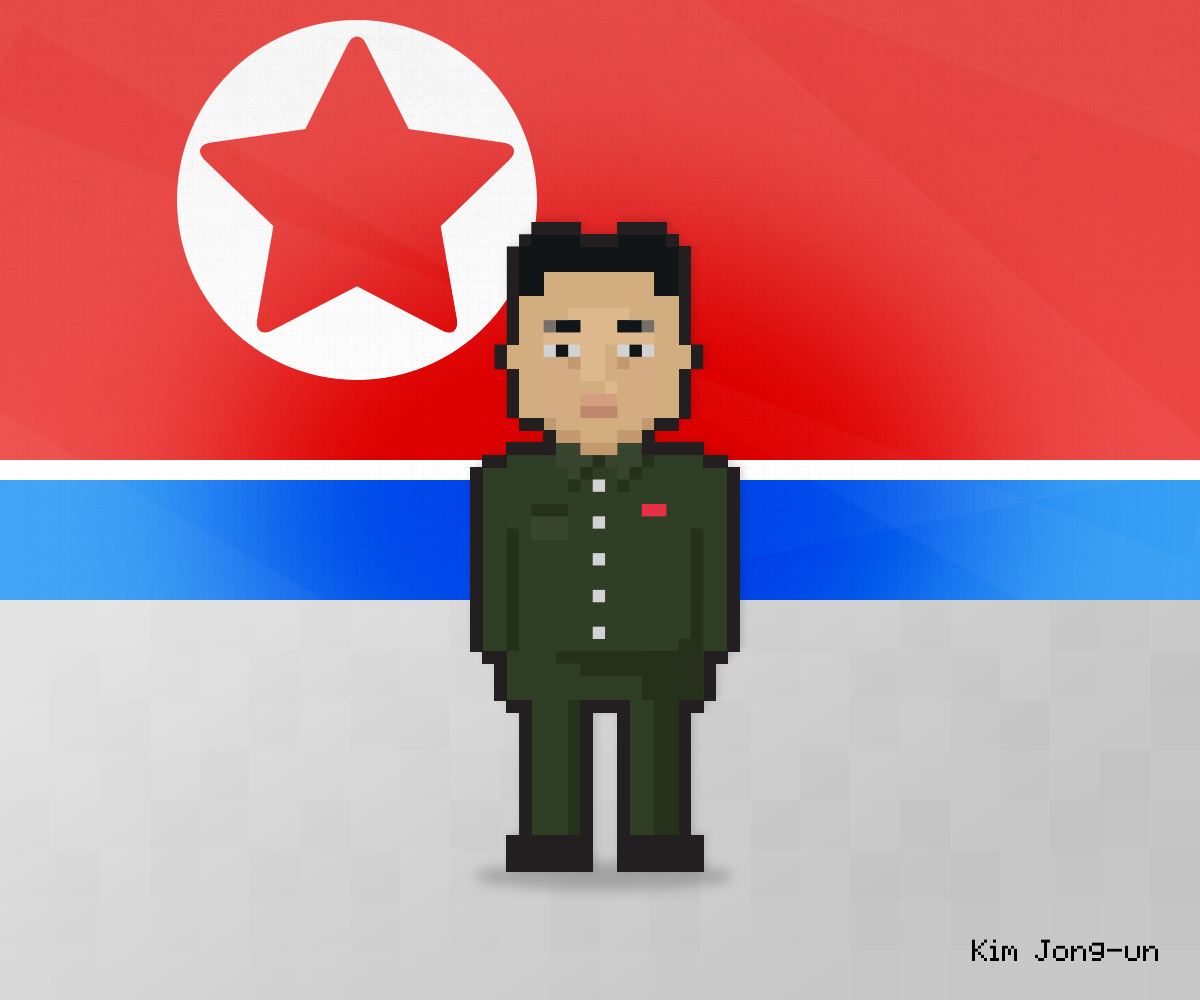 Kim Jong-un
This man isn't too fond of being portrayed without his approval. So all we can do is hope North Korea's supreme leader Kim Jong-Un feels honored by being captured in 8 bits.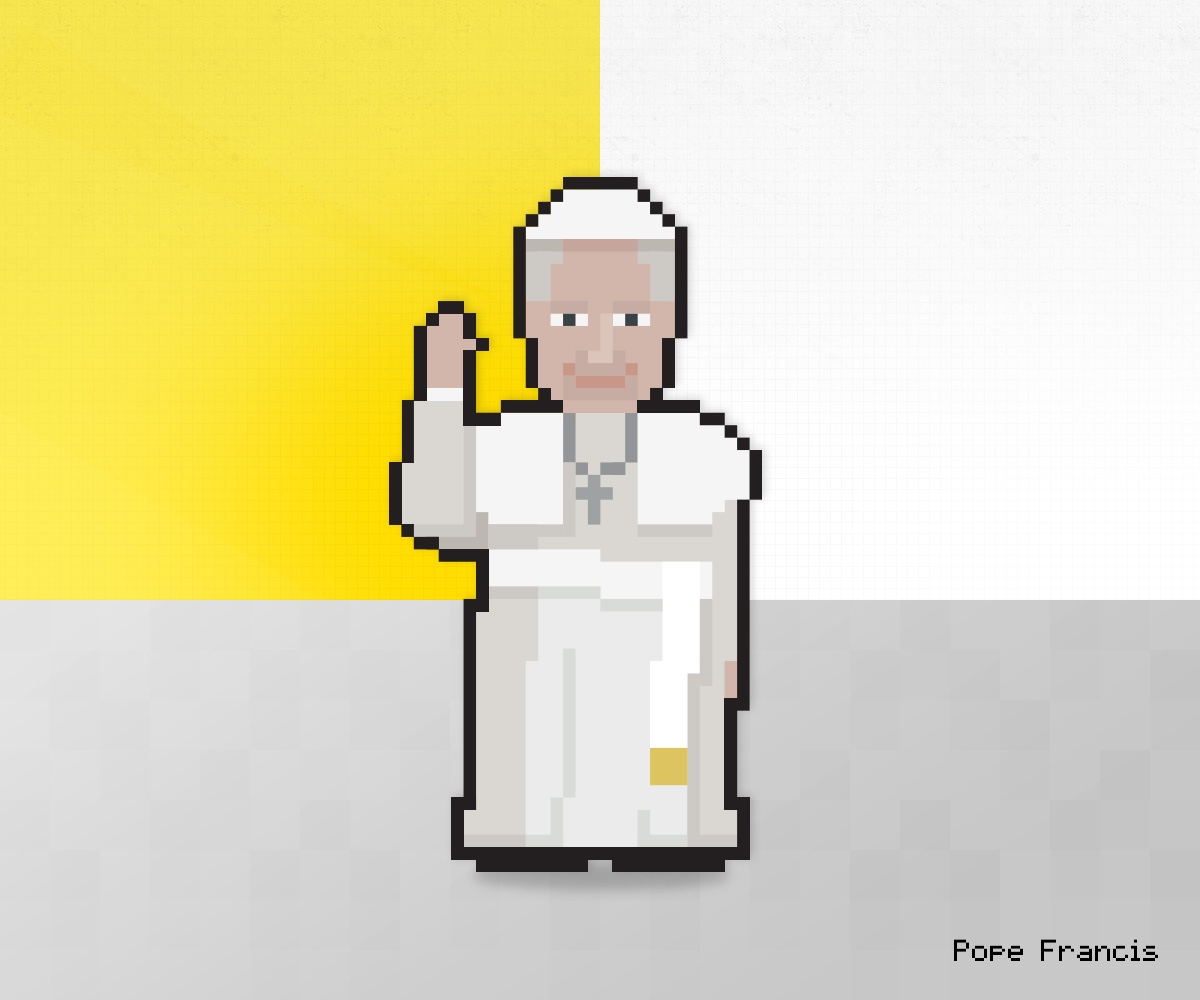 Pope Francis
This man counts on incredible worldly popularity. Therefore, we can be fair and square when considering him an important player in the field of world leadership. Here's 8 bits of Pope Francis!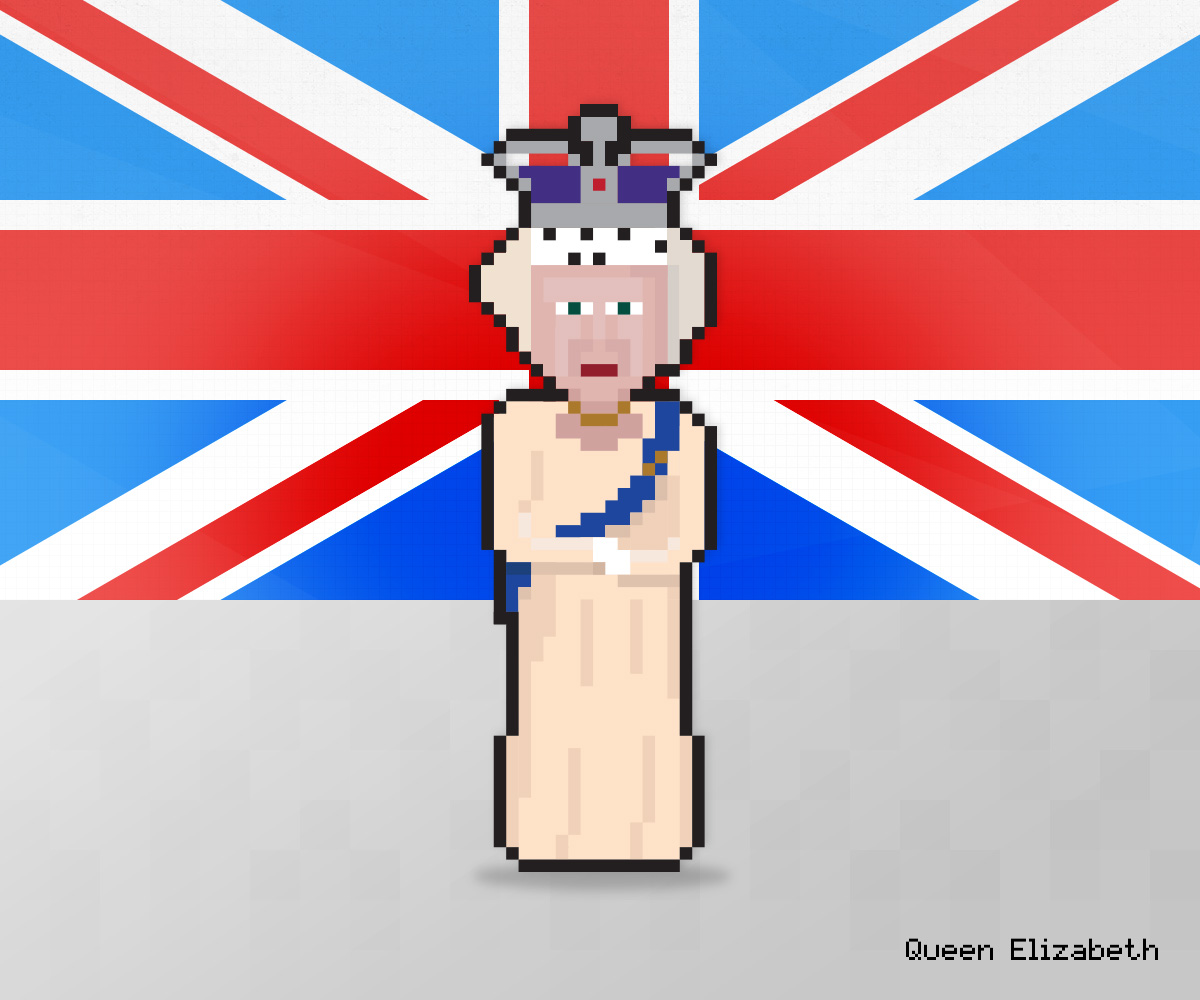 Queen Elizabeth
This is what 8 shades of grey looks like. With such royal grandeur it's impossible not to recognize the longest reigning British monarch, Her Majesty Queen Elizabeth II.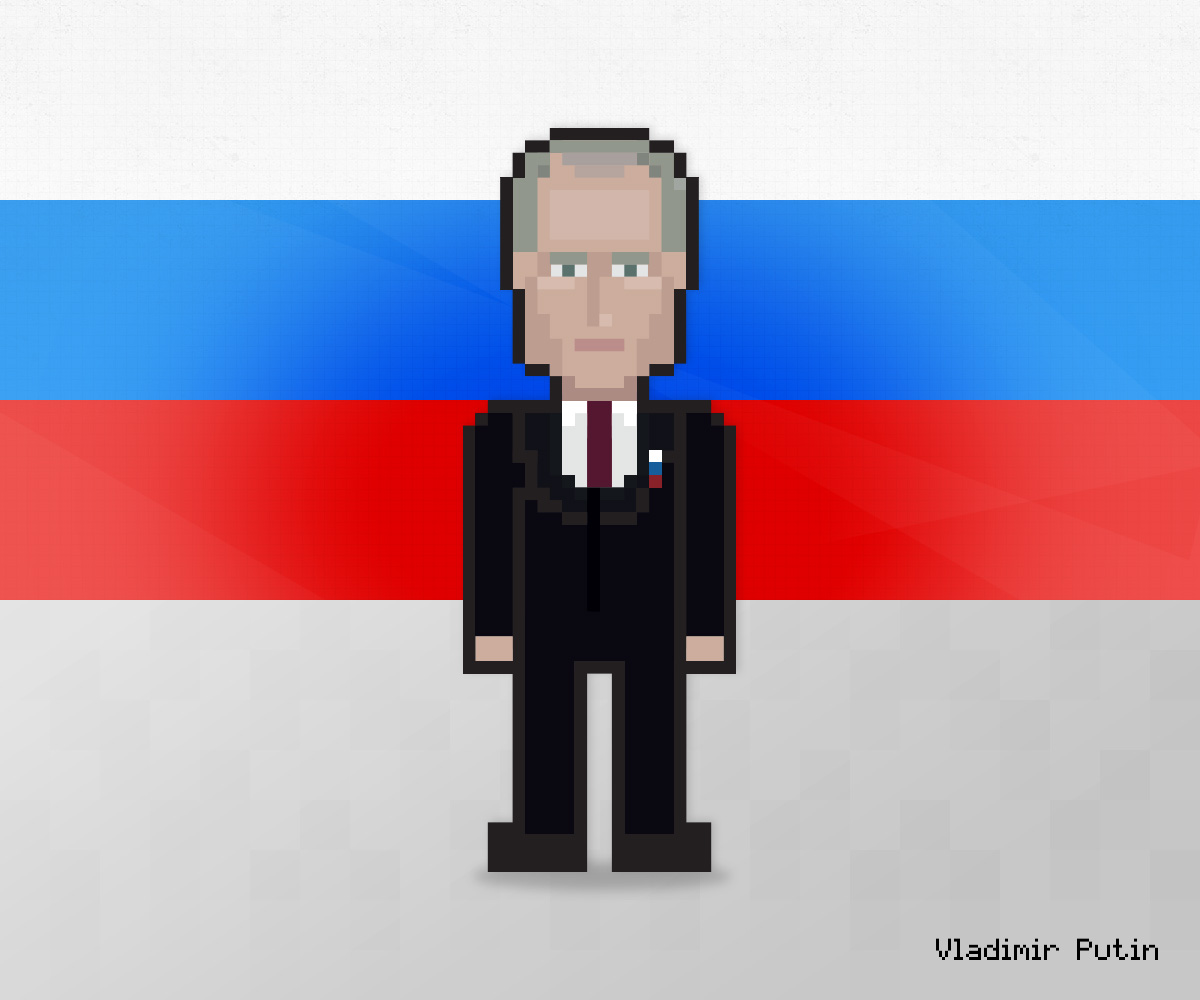 Vladimir Putin
His somewhat square stature and strong jawline lend themselves perfectly for this blocky portrait. A good fit with your solemn leadership of Russia. Right Vladimir Putin?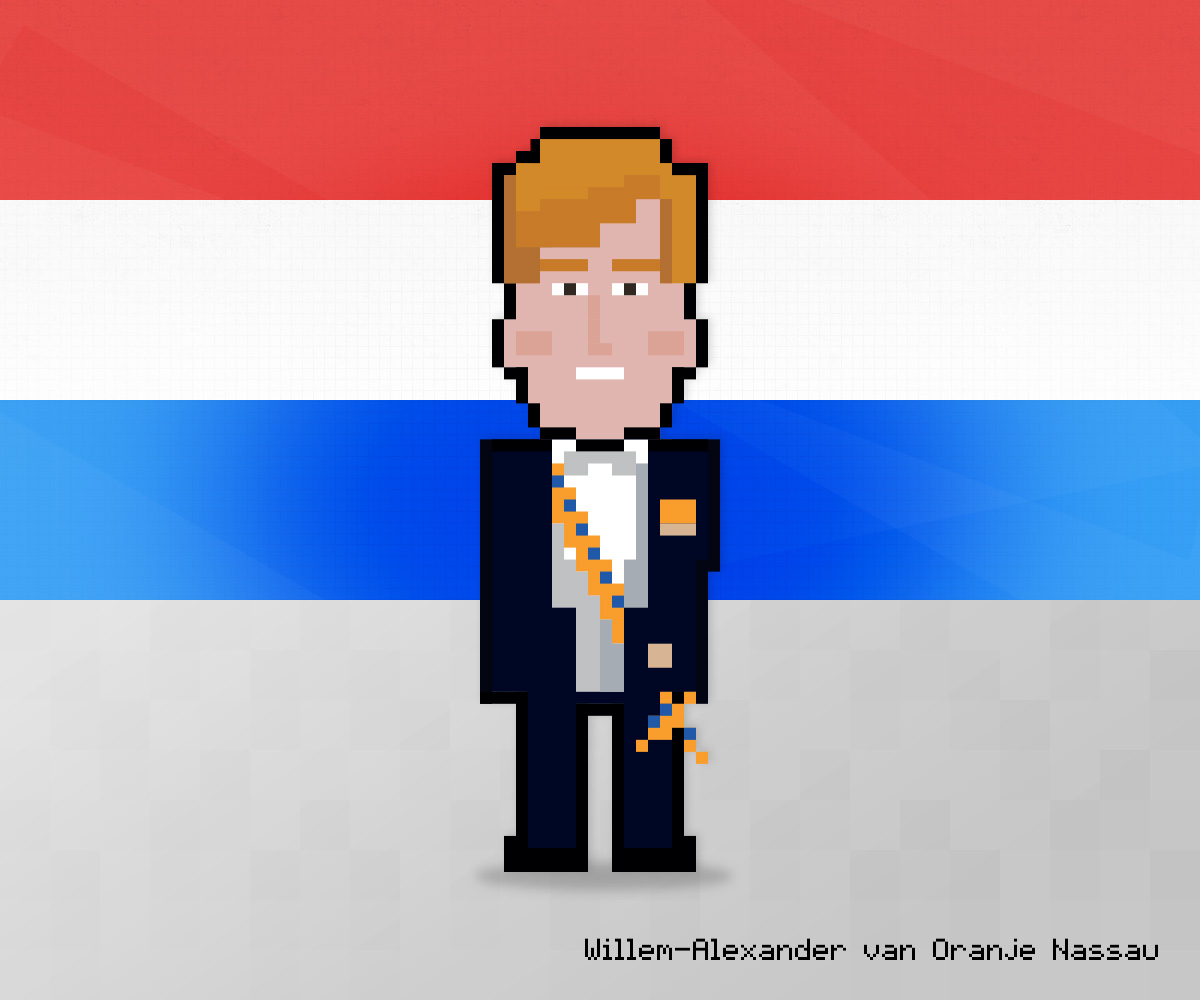 Willem-Alexander of Orange-Nassau
The chubby cheeks, reddish hair and cheeky grin… These bits can only add up to a single man. All the way from the Netherlands, we present you King Willem-Alexander of Orange-Nassau!