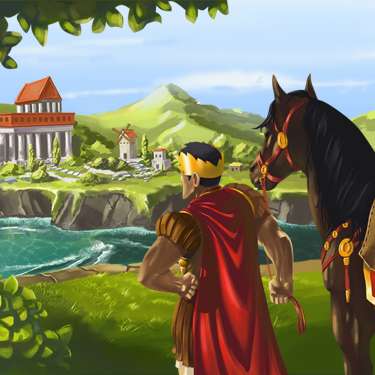 When In Rome
You can only play this game with:
Windows 10Windows 7Windows 8Windows 8.1
Enjoy When in Rome and don't let the Emperor down! He wants you to expand and improve his empire. Prove to him that you're the help he needs!
Video & Screenshots
Play When in Rome and complete an important and challenging mission for the Emperor!
In When in Rome, you need to fulfil an important mission the Emperor gave you! Join Flavius as he sets off for a challenging adventure full of obstacles, and a lot of hard work. Manage resources and workers to complete numerous tasks, and show the Emperor that you're the right person for the job. Play the wonderful When in Rome now!
collect resources and help Flavius on his mission for the Emperor
expand and improve Rome in wonderful different locations and 41 great levels
search for glittering objects that are hidden throughout the game
choose between three challenging game modes: Untimed, Normal, Hard