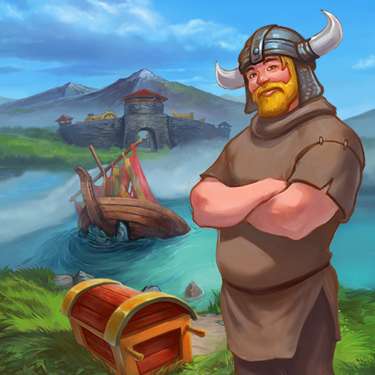 Viking Saga
You can only play this game with:
Windows 10Windows 7Windows 8Windows 8.1Windows VistaWindows XP
Play Viking Saga, an important mission to save the King! Explore an island to find the creature that can lift a horrible curse.
Video & Screenshots
Viking Saga is an incredible mission to save the King. Are you up for this important task?
Discover Viking Saga, an incredible challenge! Many years ago, Viking king Arnar received a magical ring, giving him wealth and glory. A jealous creature wanted to buy the ring from the King, but when Arnar refused, the creature cursed both him and the ring. Now, Arnar's son is on a mission to find the evil being and lift the curse. Follow him on his adventure in Viking Saga!
work your way through over 45 strategic levels
move Arnar's son and his crew around the island in search of the creature
gather resources, construct buildings, and use special power-ups
finish all goals in perfect time to get 3 stars for each level