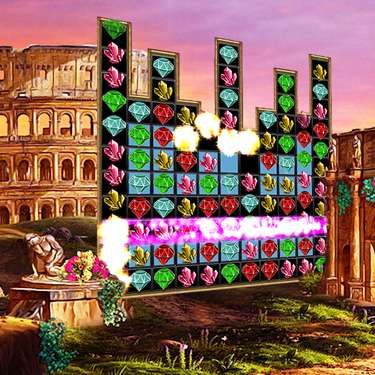 Treasures of Rome
You can only play this game with:
Windows 10Windows 7Windows 8Windows 8.1Windows VistaWindows XP
In Treasures of Rome, a brave centurion returns from an exhausting campaign and discovers his wife's gone. Gear up and chase a twisted man throughout the Empire to save her!
Video & Screenshots
Treasures of Rome is a courageous match 3 game. Follow Markus' path of thievery and save Atlanta!
Discover Treasures of Rome, a courageous match 3 game in the furthest corners of the Roman Empire. Caesar's bravest centurion returns weary but triumphant from a long campaign. Yearning to see his wife, he discovers she's taken by Markus, the most twisted man the gods ever created. Chase Markus and his path of thievery. Save Atlanta and do Mars proud in Treasures of Rome!
explore ancient Rome in a stunning match 3 adventure
match 3 to hunt down Markus with your team of legionnaires and save the beautiful Atlanta
encounter numerous challenges and solve the riddle of a priceless artifact
clear the fields and find hidden gems to continue your epic quest