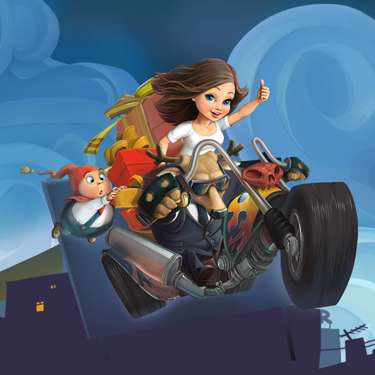 Toy Factory
You can only play this game with:
Windows 10Windows 7Windows 8Windows 8.1
Play Toy Factory and become Santa' toymaker! Serve elves and clean up after messy reindeers to provide Santa with gifts. Will you help save Christmas?
Video & Screenshots
Toy Factory is a fun, fast-paced time management game. Help toymaker Wilma save Christmas!
In Toy Factory, a fun time management game, Mr. Joy-Joy leaves a garage full of toys to his niece Wilma. Shortly after, two reindeers enter and explain explain how Uncle Joy-Joy used to provide Santa Claus with toys. To help them out, Wilma becomes the new toymaker, serving elves and cleaning up after messy reindeers. Will you help her save Christmas? Enjoy Toy Factory today!
enjoy a fun, fast-paced game to save Christmas
serve funny elves and impatient reindeers in time to keep them satisfied
earn money and become the biggest toymaker in the world
experience the full adventure in Story mode or take it easy in Endless mode