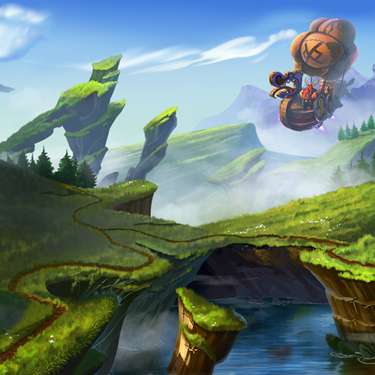 Times of Vikings
You can only play this game with:
Windows 10Windows 7Windows 8Windows 8.1Windows VistaWindows XP
In Times of Vikings, a village is on the brink of destruction. Defeat the dragon that's causing all the earthquakes and save the village!
Video & Screenshots
Discover Times of Vikings, an enchanting mission to defeat a dragon and save a village!
Play Times of Vikings, a magical adventure game, and defeat the dragon! After a millennium of slumber, a dragon has woken up and is now causing earthquakes. A Viking village is nearing destruction, and asks for brave warriors to defeat the dragon. Unfortunately, only four godly runes can put the dragon back to sleep. Start looking for them in Times of Vikings now!
be part of a wonderful storyline in this challenging adventure
collect magic orbs, clear debris, earn gold, and more to rebuild the village
finish every task in time to earn three stars for all 40 levels
discover and construct more than 20 different buildings