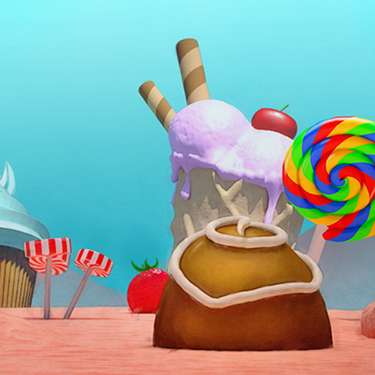 Sweetest Thing
You can only play this game with:
Windows 10Windows 7Windows 8Windows 8.1Windows VistaWindows XP
Play Sweetest Thing, a mouth-watering time management adventure! Become a sugar repair engineer and restore Candy Land after an ant invasion. Isn't it sweet?
Video & Screenshots
Sweetest Thing is a blast of sugar-coated fun. Gather, restore, and drive away the ant invaders!
Enjoy Sweetest Thing, a sugar-coated time management game! Ants have invaded Candy Land. The town square's chocolate fountain has run dry and gingerbread houses are starting to crumble. Time to call in a sugar repair engineer! Travel to Cupcake State, Chocolate Shire and Jelly City to rebuild a candy realm. Gather, fix and build. Isn't it sweet? Play Sweetest Thing today!
rebuild a lip-smacking world after being demolished by ants
gather sugar, fix gingerbread houses and restore Cupcake Town anew
enjoy candy decorations and mouth-watering backgrounds
find treats, hidden inside the levels and earn all achievements