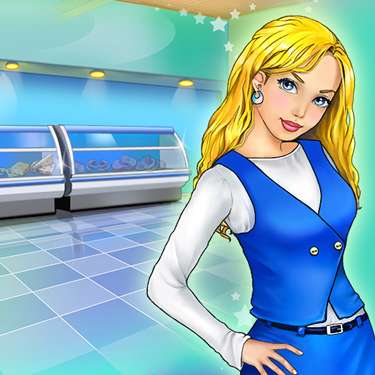 Supermarket Management
You can only play this game with:
Windows 10Windows 7Windows 8Windows 8.1
Keep a busy store stocked with delicious ingredients in this super time management game.
Video & Screenshots
Keep a busy grocery store stocked with delicious ingredients.
Keep a busy store stocked with delicious ingredients, and help a young lady grow her career in Supermarket Management. Fresh out of school, Kate isn't sure what she wants to do with her life. But when a local shopkeeper notices Kate has just what it takes to make it in fast-paced world of grocery stores, Kate jumps at the chance to put her skills to the test. Help Kate by keeping the shelves full, hiring staff, serving fresh meat and seafood, and even assembling scrumptious cakes! The happier your customers, the more upgrades and enhancements you can apply to your store between levels. Featuring loads of challenging levels, colorful full-screen graphics, and a wonderful storyline, this delightful game is full of frenzied fun. Play the full unlimited version and see why critics are calling Supermarket Management, "worth adding to your grocery basket of time management games."
Develop and run a series of grocery stores
Follow Kate as she grows her career
Enhance each store with unique upgrades
Serve your customers a huge variety of scrumptious treats
Enjoy colorful full-screen graphics and a stirring soundtrack