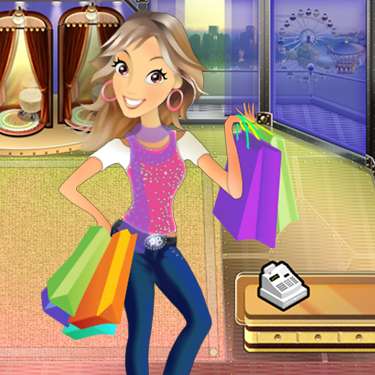 Posh Boutique 2
You can only play this game with:
Windows 10Windows 7Windows 8Windows 8.1
Join Alicia for more fast fun in this sequel to the hit time management game.
Video & Screenshots
Join Alicia for more fast fashion fun.
Join Alicia for more fast fun in Posh Boutique 2, the sequel to the hit time management game that's been called, "the type of game you simply can't afford to leave lying there on the rack." After taking over her grandmother's line of fancy clothing stores, Alicia decides it's time for some rest and relaxation. But, just as her vacation gets off the ground, Alicia suddenly discovers she's won the lottery! Now, with her winnings in hand, Alicia's ready to take her Posh Boutique to the next level. Help Alicia expand her business beyond her dreams by assisting each customer in their search for the perfect outfit, adding just the right accessories, and choosing the best upgrades and enhancements for each location. Players all over the world loved watching Alicia take her first steps in the fast-paced world of retail in Posh Boutique. Guide her through the next chapter by playing all-new mini-games, decorating store windows, solving challenging hidden object levels, and much, much more. Try the full unlimited version and you'll see that for original fashion fun, Posh Boutique 2 is a perfect fit!
Play the exciting sequel to Posh Boutique
All-new mini-games to play
Challenging Hidden Object and V.I.P. bonus rounds
Increase sales by decorating store windows
Addictive time management gameplay