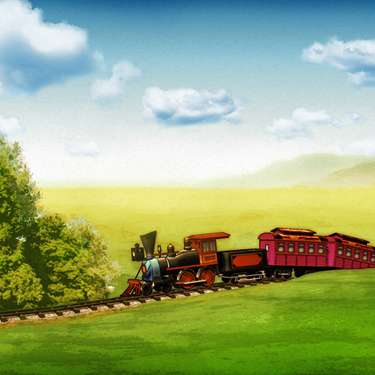 Next Stop
You can only play this game with:
Windows 10Windows 7Windows 8Windows 8.1Windows VistaWindows XP
Help Margaret repair the railway network and save her uncle's business from going bankrupt.
Video & Screenshots
Railroad in disrepair!
Repair the railway network and save your uncle's business from going bankrupt. You've got 40 days to bring it all back up to speed in Next Stop, a rousing time management adventure along the railroad tracks.

Ride the train and make stops at each damaged location. Repair and build up all the broken parts of the network. You must ensure that you have enough of the right resources and the skilled workers to install the repairs. As the railway becomes more and more functional, collect rents and tolls so that your uncle can keep his business.

Keep the banker's greedy hands off your uncle's business when you play Next Stop today!
Play through 40 exciting and challenging levels.
Repair and build railroad tracks and supporting structures.
Apply strategy to manage resources and successfully complete tasks.