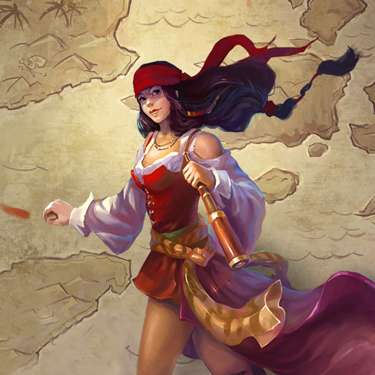 Mahjong Gold 2
You can only play this game with:
Windows 10Windows 7Windows 8Windows 8.1Windows VistaWindows XP
In Mahjong Gold 2, a sensational mahjong quest, you need to find the hidden treasure of the infamous pirate William Kidd! Can you discover his long-lost gold?
Video & Screenshots
Play Mahjong Gold 2, an exciting mahjong game, and find the treasure of an infamous pirate!
Discover Mahjong Gold 2, an amazing mahjong adventure, and search for a long-lost treasure! Your quest isn't going to be easy, but we believe you're perfect for the job. Follow the trail of the infamous pirate William Kidd and solve his clues to find his gold. Are you ready for many exciting mahjong challenges? Increase your concentration and attention span, and play Mahjong Gold 2!
find the long-lost golden treasure of infamous pirate William Kidd
go on a challenging quest full of exciting mahjong levels
enjoy amazing levels with 300 tiles and 15 layers, or levels made of gold
try to earn all trophies in order to fill the 12 trophy chests