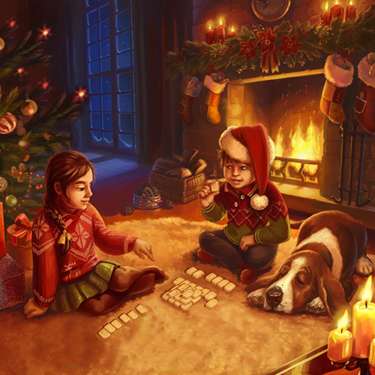 Mahjong Christmas 2
You can only play this game with:
Windows 10Windows 7Windows 8Windows 8.1
Mahjong Christmas 2 takes you on a snowy journey through over a hundred cleverly-designed mahjong puzzles. Perfect for a quiet winter evening at home!
Video & Screenshots
Mahjong Christmas 2 is a wintry puzzle adventure, best enjoyed with a hot cocoa and a warm blanket!
Mahjong Christmas 2 fully immerses you in a the Christmas spirit, with compelling illustrations and warm-hearted gameplay. With 120 unique levels of mahjong mental exercise, you'll find yourself challenged and engaged. Explore and master every level in this wonderful winter adventure Mahjong Christmas 2.
play through 120 unique levels
immerse in a mahjong winter wonderland
enjoy calming music and compelling artwork
challenge yourself to achieve three stars in each unique puzzle