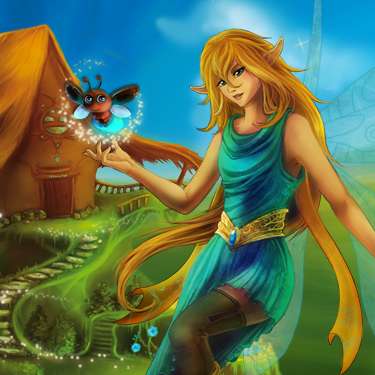 Magic Cards Solitaire
You can only play this game with:
Windows 10Windows 7Windows 8Windows 8.1Windows VistaWindows XP
Magic Cards Solitaire is a magical solitaire game! A tiny elf falls out of a spell book during an experiment, and you need to help her back into her own world. Play now!
Video & Screenshots
Play Magic Cards Solitaire, a magical card game, and help a tiny elf back to her spell book world.
Discover Magic Cards Solitaire, an intriguing card game, and help an unfortunate elf get back to her own world! Knoxford the Sorcerer was doing a little experimenting when things went boom and a tiny elf fell out of one of his spell books. In order to get her back in the book, you must collect ingredients and cast a powerful spell. Will you succeed? Find out as you play Magic Cards Solitaire now!
enjoy hours of magical levels with this intriguing solitaire game
uncover hidden object and puzzle mini-games
play with different card sets in mysterious regions of the world
collect ingredients and visit the store for power-ups