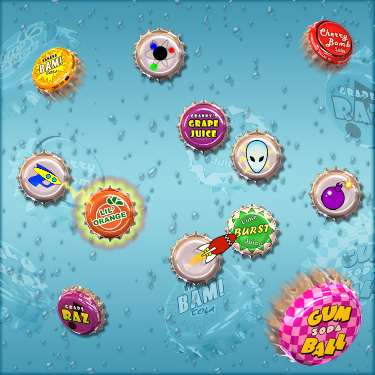 Mad Caps
You can only play this game with:
Windows 7Windows 8Windows 8.1Windows XP
A puzzle game gone MAD!
Video & Screenshots
A puzzle game gone MAD!
From the creative and crazy minds that brought you Chainz comes Mad Caps, a puzzle game gone MAD! Send bottle caps flying with every move to get your fill of tasty soda. Zap caps with ray guns, target them with rockets or let the alien transform them. Collect letters to spell Mystery Words along with other "under-the-cap" bonuses. Let Mad Caps quench your thirst for fun!
Unlimited Play
3 Exciting Game Modes
7 Crazy Bonus Caps
Dizzying Array of Kooky Bottle Caps
Fantastic Music Soundtrack and Nutty Sound Effects