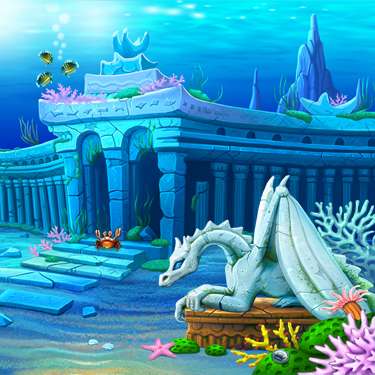 Lost in Reefs 2
You can only play this game with:
Windows 10Windows 7Windows 8Windows 8.1Windows VistaWindows XP
In Lost in Reefs 2, you need to dive deep to uncover a lost dragon city. Play this wonderful 3-in-a-row game right away!
Video & Screenshots
Lost in Reefs 2 is a fantastic 3-in-a-row game that will sweep you off your feet!
Play Lost in Reefs 2, an incredible 3-in-a-row challenge deep in the sea! A long time ago, humans and dragons lived together side by side. Then a terrible draught came, driving them all away. Now, the dragon city has been found, hidden in the sea. Start looking for the remains and recover the city in Lost in Reefs 2!
enjoy more than 400 levels in this challenging 3-in-a-row game
use the gold you find to rebuild the underwater city
play more levels to unlock different types of gameplay
win trophies for completing 100 levels, finishing a level within one minute, and more