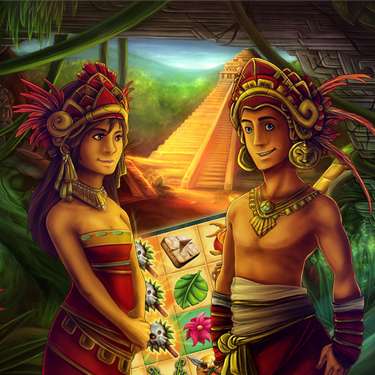 Legend of Maya
You can only play this game with:
Windows 10Windows 7Windows 8Windows 8.1
Play Legend of Maya and become a true matchmaker! Match three or more tiles and collect resources to build a Maya city. Will you reunite the impossible lovers?
Video & Screenshots
Play Legend of Maya, match tiles and reunite impossible lovers. Build a city to impress a vile leader!
Legend of Maya is a dramatic quest to reunite impossible lovers. Filled with rage, the leader of a hostile tribe promises his daughter to the man who builds the most magnificent Maya city. This leaves her true love, Prince Chaac, no option. Match tiles and collect as many resources to help win her hand. Can you impress the vile leader? Be a true matchmaker in Legend of Maya!
match three tiles or more and collect the resources to build a Maya city
combine logic, magic and determination to bring this Maya-fairytale to fruition
solve challenging riddles and hidden object mini-games to proceed in your discovery
collect Mayan gold to earn power-ups and reach all milestones